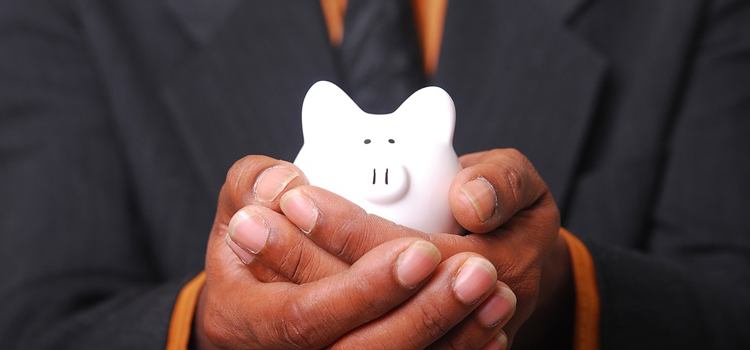 3 Ways you Can Begin Financially Preparing for the Upcoming Holiday Season
This year has felt like the longest decade, and these last four months have been an excruciatingly long week.
Even when circumstances are less extraordinary than they are now, the concept of time gets away from many of us – especially with regard to the holiday season. So much so that "last minute gift buying" is a staple for at least one person in every family.
But it appears very likely that this holiday season will be as unconventional as everything else this year, and we may not be capable of safely celebrating as we have in years past. Rather than speculate and dwell on the potential things we'll miss out on this holiday season, ECU is here to highlight three ways you can make sure your financially prepared to celebrate the holiday season before it sneaks up on you. Especially since many people may be experiencing financial hardship as collateral damage from COVID-19.
1. Gift Cards, Gift Cards, Gift Cards!
A gift card by itself is considered to be a perfectly fine gift by many people, BUT if someone is adhering to a strict budget they can also be the perfect shopping tool.
Education Credit Union members can purchase and load a Visa gift card at any one of our branches. Gift cards are great for shopping because you can purchase one when you have the funds, and when it comes time to do your shopping you have a pre-loaded card that can be used anywhere Visa is accepted.
For spouses or those with shared accounts this means that your partner will not be able to see where you shopped – only that you got a gift card with a certain limit. It's common for our members with joint accounts to ask for Gift Cards to do their shopping and keep their gifts for one another a surprise.
And – say you don't get around to getting to the store before the holiday hits – you can still just give the gift card!
Gift cards can keep you within your budget, are convenient enough to be used almost anywhere, and are flexible enough to be shopping tools or given as gifts.
2. Sinking Fun
For those who may have a less challenging journey back to solid financial footing, opening up an additional savings account at ECU costs $0, and can be a great organizational tool for money set aside just for holiday expenses.
A sinking fund is essentially a saving's account for a specific purpose. Nana's kitschy, ceramic "Casino Money" jar is an at home sinking fund.
Saving at least $100 in an account at a credit union earns interest (that jar doesn't), and you can set your savings on autopilot from your direct deposit. So without thinking about it you can have $10, $20, or however much you want automatically moved over to your sinking fund. Then when it's time to do your traveling or shopping you have a healthy savings that you didn't have to think too hard about building up. And the account is free! No money is held back in reserve. It's just a place for you to safely save your money and earn a little bit more on it in interest.
3. The 1.99% APR* Credit Card
For our creditworthy members who are looking to build or expand their credit profile, they can take advantage of our 1.99% APR until September 30th. Often financial institutions or lenders offer a sliding introductory interest rate based on a person's credit score, and advertise their lowest.
ECU is taking it a step further. Until September 30th, anyone who qualifies for our ECU Visa Credit Card will receive the 1.99% APR. Not only that – any purchase a member makes during that introductory period will keep that same 1.99% APR on the balance of those purchases. Purchases made after the introductory period will have a different interest rate, but a great way to get a jump-start on your holiday prep is to make your big purchases over the next month knowing that you'll save money with that fantastic interest rate.
*APR=Annual Percentage Rate.  Only valid on retail purchases made during the promotional period of 7-1-2020 through 9-30-2020.  All new and existing ECU Visa Credit Cards qualify for this offer. Purchases made outside the promotional period will accrue interest at the standard retail APR as disclosed in your agreement. The promotional APR will be in effect until the balance of all qualifying purchases are paid in full.
It is challenging to consider what is going to happen next week, much less next season, but that doesn't mean it's not on its way. The best and most important part of the holiday season is time spent and memories shared with our loved ones. But if we want to attempt holiday normalcy with gifts, travel, and significant food preparation we are going to have to be ready like never before if we want to enjoy that most wonderful time of the year.