3 Ways You Can Transform Your Finances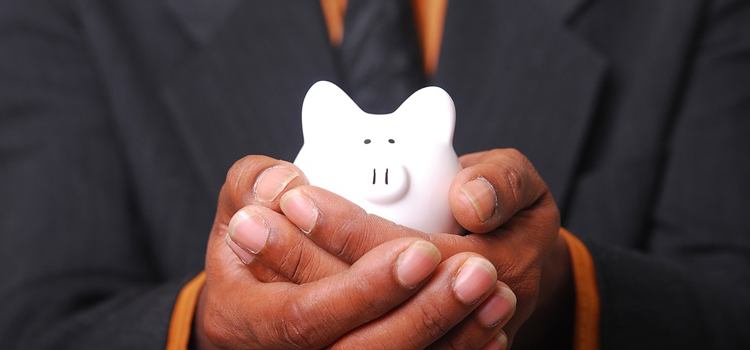 People in poverty are actually really good with their money. This is according to a Princeton psychologist, and maybe you have an anecdote or two to reinforce it as well.
That may sound counterintuitive to some, but those in poverty pay more attention to their expenditures, and they actually make less mistakes with their money and score better on financial literacy tests than the more affluent members of the population. The financial literacy tests administered by psychologists from both Princeton and the University of Chicago measured perceptions of how cheap or expensive an item is, and consistently pricing items accurately.
Life has changed for so many of our friends and neighbors here in the panhandle. Some it is temporary, and some of it may last a while, but it's likely that you or someone you love has had to go on a financial diet. That can change a person in a number of ways, but they aren't all bad. Three ways you can transform your finances you've never thought about.
Here are three positive effects of a Financial Diet:
You are going to get better with your money.
People pay more attention when they are faced with limitations. This is why psychologists are studying how people in poverty use and think about money. The scarcity mindset encourages consumers to really consider the best value for their dollar. Checking and cross-referencing measurements on containers to verify how much each ounce/pound/liter costs, and whether or not buying the larger size actually saves money is a great first step. Another one is reading ingredient lists and comparing name brand to generic, and deciding what the greatest value is.
Some people go so far as to learn what is and is not taxable at the grocery store so they can precisely calculate their total before they get to the checkout register.
This is where people who grapple with the challenges of poverty are incredibly savvy. Some may not have the education or ability to consider APYs, 401K contributions, etc, (a lack of knowledge or ability to consider that sort of "Fine Print Finance" can be what keeps them in poverty) but day-to-day spending is carefully orchestrated even if it is not explicitly budgeted. This is a skill that can foster success when one's financial footing becomes more stable and when combined with broader financial education. If you want to expand your financial education, go to My Smart Money Lab at educationcu.com, and check out the Building Financial Capability course. I recommend three lessons in the course, each around five minutes long, to help you get started: "Creating a Budget," "Family Conversations about Money," and "Healthy Financial Habits."
You will set clearer priorities and goals.
When income is reduced, so are options. Whether those options are what is affordable on a dinner menu, or where to purchase clothes – what's in a person's bank account is the ultimate determining factor of what is purchased.
People who live with reduced income become quite adept at setting and achieving short term goals.
"This is enough food to get us through next Wednesday."
"I have about six more trips to and from work before I need to get gas. I can get about 1/8th of a tank before payday, and then once I get paid I can fill up."
When a person lacks a particular thing (social interaction, food, or in this case money) it creates what psychologists call "bandwidth poverty".  This means that a person's mind spends the vast majority of its energy thinking about the thing that it doesn't have and how to get it. This makes it next to impossible to consider long-term prospects or the future as a whole.
But there's a trick! You can alleviate Bandwidth poverty (as a result of reduced income) by making sure you get yourself what are called "cognitive gifts." Treats.  This can be time by yourself reading quietly at the park, or it can be a small ice cream cone on the way home from work.
People who live with reduced income are sometimes maligned when they are witnessed enjoying "cognitive gifts", but it is those treats and the small joy that they bring that can keep them on track to meet their immediate financial goals. And such a thing can help you, too, when it is used wisely. These cognitive gifts are designed to help you achieve your short term goals, and give you enough peace of mind to consider and plan for your long-term ones.
You may become more compassionate.
In almost every context – whether it is literary, religious, historical, or sociological – people who live on reduced income are consistently more compassionate and sensitive to the needs of others.
Being more engaged with the present rather than the future enables people to see their own situation and the situation of others more clearly. At the time of this writing, unemployment is at 14.7%. Millions of United States citizens are out of work. Not because of a personal failing or because they lack qualifications, but because of factors outside of their control.
This allows for empathy. Reduced income is no one's fault – it is a shared global experience for many. The "here today, gone tomorrow" concept of success and stability is all too real for millions of people and many here in Amarillo, Canyon, and Bushland.
So as we come together (while staying apart) and support our local businesses, triage our goals, and slowly rebuild our way of life we can do so with care for one another in mind.
The great thing about diets (that people judiciously don't often mention) is that they are usually temporary. Once those 15 pounds are gone, we can have cake again! We hopefully won't eat as much cake as before (we don't want to have to go on ANOTHER diet.) And maybe we lose some of our taste for cake and parts of our diet become permanent, who knows?
Once this is over, we can go back to our jobs and climb back up the career ladder. Hopefully we won't spend as much time and money on frivolous things like before. Maybe we spend our time and money on those things that really inspire us to continue to be our best self, who knows?