Alternative Payment Methods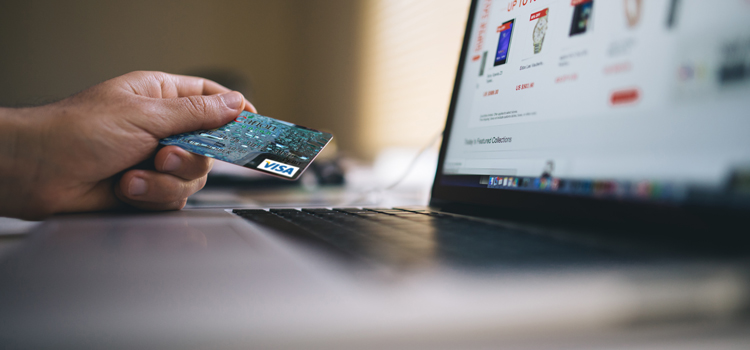 Alternative Payment Methods: What You Need To Know
Back in the day (you know, before I was even born) things were so simple. People carried cash around or wrote checks to pay for their purchases and bills. There were no social media or internet sites that enticed you to spend money on a whim, and certainly no smart phones that allowed you instant access to pretty much anything you wanted. Nowadays, things are very different. The world is constantly changing and today there are a vast amount of ways to pay for the things you want.
Two unique ways come to mind: retail store debit cards and apps. Understanding the pros and cons of both can help you make better financial decisions and understand exactly what you're getting yourself into. In case you haven't heard of a store-branded debit card, it's basically a card that offers many of the "perks" that store credit cards have, but it allows the money for your purchases to be pulled directly from your checking account. (My guess is, they wanted to find a way to offer their cards to individuals who wouldn't normal qualify for their credit card.) While store debit cards have gotten off to a slow start, app payments have been taking the world by storm recently. Unlike retail debit cards, most store apps can be linked to either a credit card or a checking account. Then, you either scan your app at the register or complete your order on the app to pay for your purchase. It's seemingly quite handy, but here are some reasons to be wary of these newfangled payment methods:
A false sense of savings. Big retailers know that if you see their card in your wallet every day you are more likely to shop with them. It's a win-win for them, but it may be costly for you. The convenience of having the store debit card or app makes it less likely for you to shop around for your purchases to see where you can get the best deal. They may even offer you "savings" when you use one of these payment methods, but if you keep your options open and shop around for the best deal, you will probably save more money in the long run.
A chance to get fee'd. Both store-branded debit cards and apps that link to your checking account will probably take 2-3 days to post to your actual checking account. This could be a big problem for those of you who are "ballin' on a budget" and like to see exactly how much you have when you have it. If you don't keep track of the money on your own, the time lapse could result in pesky overdraft fees. Nobody likes fees, so it's important when using these alternative payment methods to understand the possible consequences. Not only could you get charged an NSF fee with your checking account, the retailer might also have a fee associated with a returned payment (we're talking $25-$50 here) which is definitely no bueno.
Not a chance to build your credit. A big misconception with store-branded debit cards is that they will help consumers build their credit. Unfortunately, this is not true. In fact, if you have insufficient funds for your purchase in your checking account, the retailer could possibly send you to collections which would hurt your credit score tremendously. As for the app payments, they certainly won't build your credit. At the end of the day, the best way to build your credit is to make on-time payments for all credit accounts and use credit responsibly.
An incentive to spend more money. Many of the apps that you can pay with require you to load some sort of gift card in order to pay for your transaction and have a minimum amount that you are able to load. So let's say you go to a coffee shop and you plan to pay with your app. If you only have $4 loaded on your card and your purchase is $5, you'll have to load a minimum amount (usually $5 or $10) to buy coffee. Even though that extra money isn't technically wasted, you may be more enticed to go again in a few days since you still have money on your card. Ultimately, you may spend more money at that particular store. As for store debit cards, the perks for using those cards will usually result in in-store credit or coupons, which usually have expiration dates. This means that you may go to the store for something you don't need (or even want) just to use your reward. Doesn't seem very cost-effective to me.
A chance for fraud. It is important to be careful with the use of these products because it may leave you vulnerable to fraud. Any time you are putting your debit/credit card information into multiple sites, there is a risk of fraud. With the app payments that require you to load a gift card, you need to be careful that the gift card stays in your possession, even if you use the app to pay it. With the store debit cards, it's just another way that hackers may be able to get your financial information. If you are a victim of fraud, contact your card issuer immediately, then follow up with your financial institution if needed. You must contact the card issuer within 2 days after noticing the fraud to be liable for only $50, after that you could be liable for more depending on how much time has passed.
The bottom line is, be careful about where you put your checking account information and what kind of services you are signing up for. Even though certain rewards programs and other incentives to join may seem enticing, making sure that you are getting the best deal with the best security is even more important. Neither of these payment methods are "bad" in a sense, but it is vital to understand what you're getting yourself into.
Until next time…