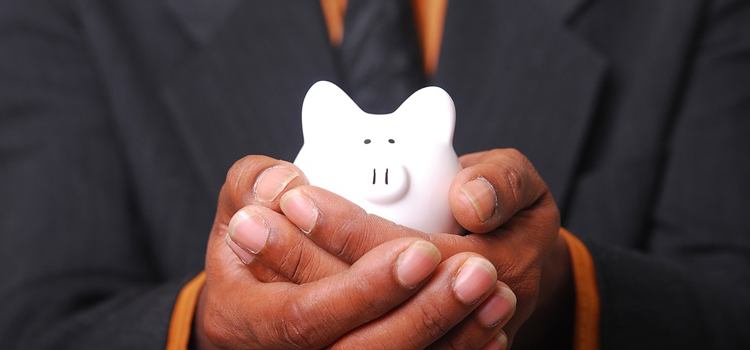 "Stop and smell the roses."
"Live in the moment!"
"You only live once!"
It may come as a surprise that the maxims that support our emotional health can be detrimental to our financial health when taken out of context. The one who ends up short-changed is the person who spent their savings for short-term benefits rather than putting that money to work for long-term success.
Retirement tends to be relegated to the Someday place in our minds as we navigate life from day to day.
Retirement is being able to meet all financial obligations while not being obligated to work. That's it.
It's easy to clearly state, but achieving that state of financial well-being is a challenge for many. Remember that only 1/3 of people currently over the age of 55 are financially prepared to retire within the next decade. The concept of retirement is so alluring, and the idea has become so pervasive and common that as a society we take retirement for granted. It is only helped by what a grandmother or two might call a "Scarlett O'Hara" attitude: "I won't think about that today, I'll think about that tomorrow." This mentality leaves many cruelly shocked when they're reaching that magical age where their grandparents or parents were able to bid goodbye to the workforce. Retirement is not an age – it is a (financial) state of being.
If retirement is forty years in the future, or just around the corner here are three big questions that need to be answered before anyone makes that lifestyle shift.
 The first question to ask is, "How much do you currently live on every year?"
We work for the majority of our lives. Most of us got our first jobs as teens, and will continue to work well into our sixties. Across forty years, our incomes have grown and so have our expenses. It would be wise for a person contemplating retirement to go over the last three years of finances with a fine-toothed comb, and figure out how much money they spend on a yearly AND a monthly basis. The holiday season or summer can be prime spending times for some shoppers and travelers. Yes, even the fun things need to be allocated for when planning retirement – no one should stop doing things they enjoy during their golden years!
Once yearly expenses are calculated, it would be wise to multiply that number by twenty. A man who wants to retire early at 62 should calculate his expenses and make sure his savings (when divided equally) will last until he is 82. But if people in his family often live well into their nineties, and he has no health problems then it may be wise to recalculate his estimates to take his family's longevity into account. When it comes to money, it's generally better to have too much instead of not enough.
 The second question to ask is, "What do you want your life to look like?"
Many people imagine retirement as traveling the world, or driving cross-country in the RV taking pictures of all the incredible sights and experiences the world has to offer. If that's the life a person wants, then there needs to be money set aside for travel AND regular bills. It sounds like common sense, but when a person spends forty or fifty years working with a constantly increasing income those practical things tend to go by the wayside. Practical Retirement thinking is not always the same as Practical Working Class thinking. In retirement there is no overtime. There is no cost-of-living raise. There are no extra shifts to pick up to offset unforeseen expenses. The words "Fixed Income" are more charged than many give them credit for at first blush. After looking at the numbers, if a person will not be happy with the life their finances allow them to live in retirement then maybe it's time to explore other options or working longer to save more.
 The next question to ask is, "Have you talked to the professionals?"
As soon as the reality of retirement sets in a person should reach out to a financial advisor. ECU members can have their first meeting with the professionals at C.S. Wilson and Associates for free, and a financial advisor will ask all the right questions and help a potential retiree find the best answers for their situation.
But it isn't just the financial professionals. Have another home inspection done. A professional may spot that you'll need a new roof in a couple years that your retirement nest-egg wouldn't be prepared for, or see a problematic plumbing or electrical issue that will cause problems in the future. Pay special attention at the doctor, and be conscious of your family medical history, too. Has everyone from the last three generations needed to be in assisted living or did they live at home? History of cancer, diabetes, Alzheimer's? It's important to make sure there's money to accommodate those conditions if they're recurring issues within a family.
 There are many moving parts to retirement; it's our society's largest financial milestone. It requires time, discipline, and dedication to achieve it.
Of course, stop and smell the roses! It doesn't mean stop every minute or smell every rose, but at least once a day take a moment of gratitude for what you have or have accomplished.
Those moments on the back porch with low music and good company – those are moments to live in.
Supposedly, we do only live once, and so to make sure we live as long and well as possible it behooves us to make responsible choices. The wisest of us recognize that tomorrow is only the sum of our yesterdays and only what was saved yesterday will await us tomorrow.