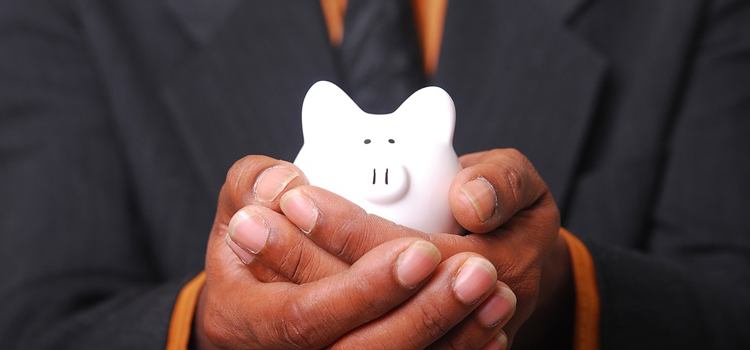 Be Prepared
"Liquidity" or "Liquid cash", or a variation of those terms, is common in the financial industry. It means "cash on hand". It's what's in your purse, wallet, or that jar at the bottom of your closet.
When our financial educators talk to elementary school students, the concept of saving money and why we should save money is a primary focus. One part of that discussion is the difference between saving in a piggy bank at home and at a financial institution like a credit union.
Of course, money in a financial institution is federally insured – unlike what's hidden under a mattress. Money is safer when kept in a financial institution. Also, money a savings account earns interest – unlike money in your piggy bank.
As a credit union member, keeping your money safe, and doing your best to make sure it works for you in the form of interest-bearing savings accounts is essential. But keeping liquid funds within arm's reach is just as important.
America sees natural disasters every year. There's wildfire season out west, hurricane season along the east coast and Puerto Rico, and here on the High Plains we have tornado season.
Most recently, Americans along the east coast had to deal with Hurricane Florence. Many people evacuated their homes, and businesses were closed as the storm made landfall.
One man in Delaware was interviewed by NPR reporters after the storm and subsequent flooding caused his entire town to lose electricity. None of the open businesses had the ability to process any type of debit or credit transaction, but all he had was his EBT card. Temporarily, the entire Delaware town was a cash-only economy. This meant that this man was unable to purchase food or bottled water, and while government agencies swiftly moved to provide basic necessities, many people found themselves unable to travel to those special locations to receive assistance.
Many people live without using cash at all. They keep a healthy balance in their savings account, and they can pay all of their bills. The necessity for cash on a daily basis seems almost non-existent, but when there is an emergency or disaster, cash may be your only option.
In the event of catastrophe, do you have liquid funds immediately available? When it comes to cash kept on hand, it doesn't need to be much; a general rule of thumb is make sure it's enough for a tank of gas and a night in a hotel.
We can't diminish the importance of a savings account specifically for emergencies. Those without such a savings account often have to use a credit card (borrow money) as the result of an unfortunate event. This perpetuates a cycle of debt. Those without access to credit accounts and who have no savings often have to buy fewer groceries, forego household items, or even make a choice between paying one bill or the other to cover the cost of an emergency. The key to successfully building an emergency fund of any kind is starting with small, automated deposits into a general savings account.
Not only is keeping emergency cash on hand and in savings important, but also make sure that you and your property are appropriately insured. Despite North Carolina being familiar with tropical storms and hurricanes, a significant number of residents did not have flood insurance when Florence hit. According to an article from USA Today, only ten to twenty percent of North Carolina's eastern residents along the coast have flood insurance through the National Flood Insurance Program, and as few as one to three percent of residents inland are covered.
This information may come as a surprise since the devastation of Hurricane Matthew in 2016. Some homes that were just finished being rebuilt after that deadly storm are once again destroyed in the wake of Hurricane Florence.
With so many residents without insurance that puts the financial responsibility squarely on their shoulders. They can apply for government assistance, but the process can be lengthy and it will not provide the same coverage as comprehensive insurance.
Hurricanes are not a threat in our region, but wildfires and tornadoes certainly are. The core concept of insurance is all about being prepared. It's important to know exactly what is protected by the policies you pay for. Keep in mind you could experience your own personal emergency like a sudden illness or injury. ECU provides access to a wide variety of insurance options like Accidental Death and Dismemberment, and Short or Long Term Disability. Some people feel more comfortable reaching out to their preferred financial institution rather than an insurance agent that they don't know, and we are here to help with that.
Remember that all important documents like identification, important medical records, and insurance information should also be kept somewhere safe but readily accessible in case of emergency. Ideally, those documents and your emergency cash are kept in the same place.
Disaster – or even mild misfortune – can be a stressful enough time making sure family, friends, and pets are all safe. Taking those small extra steps like keeping a small bit of cash on hand, making a plan, and checking on your insurance coverage can make all the difference for you and your family's peace of mind.