Before and After Disaster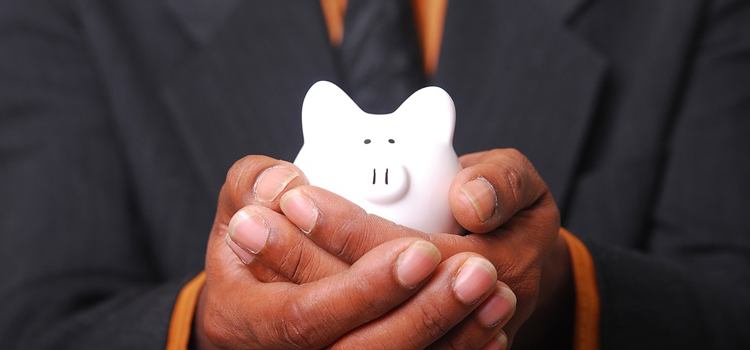 Before and After Disaster
The event that will change your life is only a moment away. A family tragedy, loss of a job, a tornado, an earthquake, a car crash…flooding. There are not enough words to convey Education Credit Union's extreme sorrow over the destruction that Hurricanes Harvey and Irma dealt out.
There's a certain heart-warming beauty to the images and videos of people being reunited with their families and pets after such devastating loss and terror. Seeing people come together to save, help, and care for one another is a welcome reminder that things aren't always as bleak as they may seem.
Being privileged enough to live and work out here in West Texas well away from the storm, we have the luxury of wondering how these people will financially and economically fare in the aftermath of a natural disaster. Humanity's response to horrific events reminds us of the good in the world, however humanity's record for preparedness is hit-and-miss.
The news footage and social media postings raised the question, "How prepared am I for an unforeseen event of that magnitude?" Immediately on the heels of that, "How could they have been prepared?"
As we prepare donation boxes, and send money to trustworthy charity organizations that next logical question rears its head, "Will they ever have enough to recover?"
Mere weeks ago there were news stories on the Post-Traumatic Stress Disorder that afflicts hundreds of Louisiana residents who were victims of Hurricane Katrina. Every time it rains some people truly fear another flood, and losing what they managed to rebuild all over again. The survivors in Haiti are still recovering seven years after their unprecedented earthquake.
Destruction takes a moment. Healing takes time. Preparedness is key.
There are two ways we as a society (and you as an individual) can be prepared in the event of a disaster great or small.
The first may surprise you – Giving.
The good news is that 65-70% of American households donate to charity or non-profit organizations each year (This includes churches and religious organizations). The percent of American income that is given to charity is a mere 3%. Also, the data shows that people who make less money give significantly more than upper-middle class Americans. In fact, on average, Americans living in poverty give 7.3% of their income to charity, while others with more give 2.1% of their earnings.
Given the data, it would appear that many who have the capability to give make it an afterthought rather than a habit. Naturally, many people are wary of giving to organizations that they are unfamiliar with; some organizations operate in such a way that considerable amounts of the money donated actually go to other sources than their mission statement may suggest.
Experts recommend that if you allocate a spot for giving in your budget. It should account for 5% of your monthly expenses.
For those who don't know where to begin, there are sites like GuideStar that provide the public with information on non-profit organizations that they may not know even exist. Then there are sites like Charity Navigator that evaluate charities to see if they are not only financially viable but also transparent with their donations.
There are a whole host of benefits of donating to charity (aside from the knowledge that you are helping someone somewhere have a better quality of life) such as "helper's high" that is similar to "runner's high". Then there is the contagious nature of charitable giving – think of all those pay it forward stories from the Starbucks drive-thru. But in cases like Irma, Harvey, Katrina, Haiti, the current wildfires in the Pacific Northwest, and even our own Panhandle wildfires, organizations can mobilize more quickly and effectively when there's money already in their coffers and volunteers ready to go. Your $10 donation can buy diapers, formula, hygiene products; a whole horde of things we use every day and take for granted. When fleeing a disaster no one thinks of grabbing their toothpaste and toothbrush before loading up the kids, dogs, and cats!
Giving is often the first thing people cross off their budget when times are tight, but before we cling to our discretionary expenses let's take a moment to consider that maybe one day our own well-being will be contingent on the generosity of a stranger.
The second (and most obvious) way a person can prepare for disaster is saving.
Pay yourself first. In fact, fifteen to twenty percent of your income should go into a savings account. Experts recommend that each person have at least 6 months of expenses put away into a savings account. Imagine being able to afford six months of your expenses after an emergency strikes. It will not ease the pain and suffering of That Moment, but it will lessen the impact of the aftermath. Peace of mind in a stressful situation – no matter how small – is priceless.
If you are unsure that you have the discipline to incorporate giving or saving into your budget talk to your financial institution. They can automatically move a portion of your money into your savings account for you. After several months that money you're socking away won't even be missed.
Human resilience is an extraordinary thing. When faced with horror we respond with hope, brotherly love, and sisterhood. Our resilience is only overshadowed by our potential to reason and prepare in advance for whatever may attempt to break us.
Being ready for whatever comes can save not only yourself, but also your neighbor.