Being Poor is So Expensive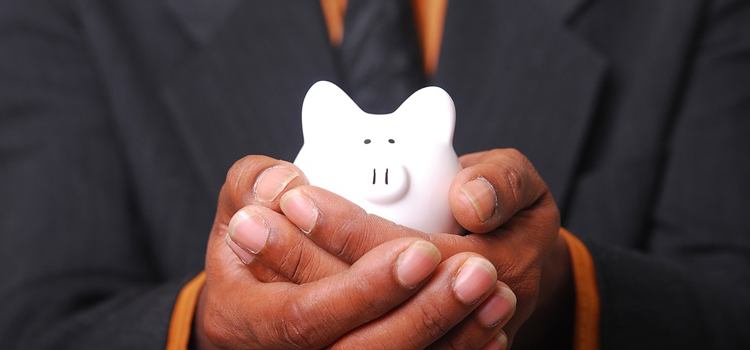 Being Poor is So Expensive!
Once a person falls financially behind they tend to stay behind. The spending habits that got them in the position they're in took months – if not years – to form, and can take weeks or months to break. There are a thousand different reasons that a person's household budget may need to change, but the 68% of Americans who do not budget their money monthly may have trouble recognizing the source of their financial problems. Often we view "make more money" as the only solution, but rarely do we see our spending as a problem – especially if we are already living on low income.
No one wants advice unless they ask for it. (And how many of us know someone who always asks for advice and never takes it?) What we generally want is understanding. People who live in poverty are no exception; it is fruitless to tell someone whose checking account stays in the red to save money. To help the people in our lives, those people who can't ever seem to "get it together", we have to try and understand them. So here are a few things to consider:
First, one sick day can mean six months of headache. Most people who work typically low-wage jobs are actually quite good at managing their finances – when everything goes according to plan. Statistically, they are the least likely to save, but they know where and when to shop for the best prices on food and clothing. They know how much their electric and water bills generally are, and know how to adjust their utility usage. They know exactly how far they can drive with their gas gauge hovering just above "E". They know exactly how much "fun money" they have to spend, because their discretionary income and free time are precious. They rarely get a vacation, and if they do, it's only a handful of days per year. But then there's that one day – just one – when they're sick or their partner or child is sick, and they have to call in.
That's when their previous knowledge ceases to be useful. No matter how savvy of a shopper one may be, no one can spend what they don't have. A person making $10 per hour brings home approximately $65-$70 per day. Plus, if they or someone in the house is sick it's likely that they ran to the supermarket for Pepto-Bismol, cold and sinus medicine, cough syrup, or light foods like soups and juices and spent part of that $70 they didn't make that day on home remedies.
There goes part of the electric bill.
Or
The water bill can wait until next month.
Or
There are fewer groceries in the house.
They find ways of making ends meet. Each one of those ways has financial consequences like late fees. And because there are fewer groceries they are more likely to eat out, or break and go to the grocery store and overspend because they're shopping while they're hungry.
Second, getting a better or second job is not that easy.
It might be easy for someone with an education, appropriate credentials, or perhaps a broad and interesting field of experience who interviews well to land a job. But how many people who attempt to leave a life of fast-food service (with a notoriously high turnover rate – so they've probably had multiple jobs in the last year) to work the front desk at the ophthalmologist clinic get a call back – if they get an interview at all?
Getting an education sounds good, but their work schedule has to coincide with their school schedule, and they have to find childcare for class, work, and study time. They can get a loan for school, but is it one that they'll be able to pay back? Should they quit work and take out a loan just to focus on school? But then they would be borrowing money for living expenses and their classes which would put them further in debt once they graduated. Maybe high school was really difficult for them for, so they're scared about borrowing money for a higher education that they may not be able to finish.
Should they just try to get any extra job they can? If both of those jobs are willing to work around multiple schedules, is there quality time to spend with the family that they're working so hard to support? Is there time to study and better themselves if they're always at their minimum or low wage job? Do they have any time to practice self-care and meet their own mental and emotional needs?
When we give advice, it needs to be advice they can use right now.
Sit down with that person and offer to help them budget so they can begin saving. If we don't know them that well we can point them towards financial resources that can teach them to save, or show them further ways to cut costs (changing their phone plan, negotiating cheaper interest rates, consolidating entertainment options, etc.)
Poverty is as much a state of mind as it is an account statement. It's less of a choice and more of a combination of external and internal factors. Poverty is often a symptom – not a disease. For the person who can only think of how many problems they have it can be hard to see a solution. Those of us who have pulled ourselves up by the proverbial bootstraps can help other people by showing them how we did it – because we didn't do it alone. If you are in a position to help, start first by understanding, then begin exploring budgeting, savings, career, and education options with that person in your life. A rising tide lifts all ships. When you reach out to help someone else, you help all of us – including yourself.