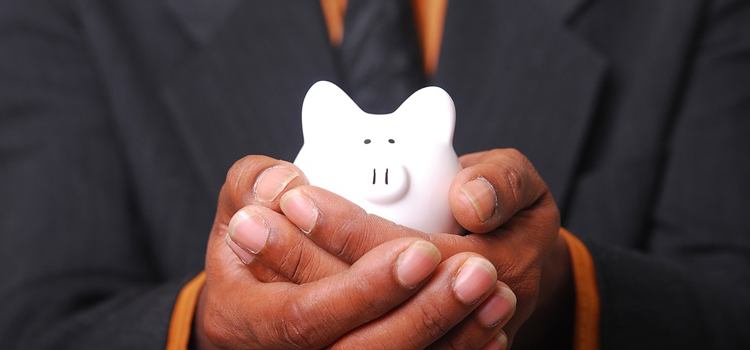 Financially savvy people not only know that they earn interest on the money in their savings account, they also know that Credit Unions have better interest earning rates than most banks.
Most banks.
Financially savvy people are probably familiar with banks that offer even better interest rates on their savings accounts than credit unions. Those banks that offer those incredible rates can do so because they don't have brick-and-mortar locations. That means those banks don't spend money on maintaining facilities, or paying a legion of employees to interact with their customers. Not to suggest that they don't have employees, but a staff dedicated to serving its customers face-to-face and staff answering phones and monitoring computer screens are two very different organisms.
Of course, people are going to make the financial decisions that best suit their needs or propel them toward their goals. But before heading toward the greener pastures of online banks and their impressive interest rates, some investigation is required to make sure the actual best decision you make.
Here are some things to watch out for when comparing online banks with your favorite local credit union.
First, some online banks charge annual fees to maintain accounts. Annual fees or dues often rear their head at the most inconvenient times.
Account maintenance fees are also common, and there is usually an account balance required to avoid paying a fee. Many online banks waive fees for low balances, but they make up that lost revenue by charging annual fees. And some online-only financial institutions levy both account maintenance and annual fees.
By comparison, credit unions offer free checking accounts, and often only charge a one-time membership fee.
Another thing that tempers the excitement of online-only banks is the fact that many of these institutions place a cap on the amount of interest a depositor may earn, or require depositors to have a certain amount in the account to earn the advertised interest rate.
Balance requirements for certain interest rates are common, but caps on deposits or interest on deposits are usually reserved for more specialized savings vehicles.
Those balance requirements for online bank interest can be steep. According to research provided by Bankrate.com, one online savings account requires a person to maintain a $25,000 balance to maintain the top percentage yield.
If that requirement seems difficult, try these on for size:
$4.00 fee monthly fee for balances below $500
If your savings account falls below $1,000 the account is closed
No checking account options – Only savings
And remarkably few online-only banks offer debit or ATM card options, meaning that you'll have to have a primary financial institution anyway, and that money in the online-only savings account isn't readily accessible.
Because online-only banks don't have brick-and-mortar locations, they do save money and transfer that savings on to customers. As long as there are no problems that require a face-to-face solution this may work well.
However, if there is a problem, or someone has a question about a fee or how much they have/haven't earned in their online-only savings account, then it's likely that their phone call will go to an outsourced, third-party vendor. If a person enjoys extended holds with relative strangers about important (and often time sensitive) issues then this shouldn't be a problem. For the rest of the general population this can be more frustrating than waiting on the phone with someone across town who is trying to help resolve the issue, or walking into a branch to speak with someone directly.
Finally, one of the things that separates credit unions from online banks is the dedication to local community involvement. Our financial educators go to classrooms and community organizations to teach concepts around budgeting, credit, and investing. Our staff members deliver pocket change grants as surprise gifts to local teachers every year. Our executive staff and board are involved with local charities around the city. That involvement matters. That level of interaction is what makes our local economy thrive, and that is something that no online-only bank can provide.
When you deposit local, save local, and shop local you make your community stronger. A person might meet all the account requirements, may not mind limited customer interaction, and see the lack of ATM or checking account access as minor inconveniences. However, trading something for nothing is never worth it, and in the end the credit union difference just means that we function better together.