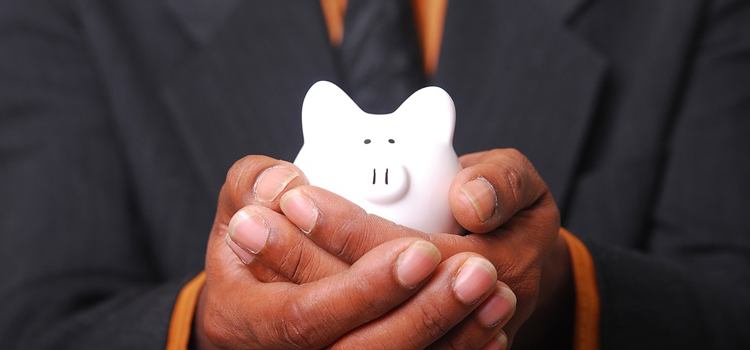 Big Decisions
Humans are creatures of habit. We typically don't like change or anything that takes us out of our ever-so-loved comfort zone. It is hard to make big decisions that lead to major changes, but sometimes something wonderful can come out of those big decisions we have to make. Although, something not-so-wonderful could also come out of those decisions, but you never know until you try, right?
We make decisions every day, but those big, life-changing, hard to make decisions may be few and far between. Nevertheless, here are some big decisions we might face that can directly impact our lives in a big way:
Large Purchases

Whether it be a new house, new car, or an expensive TV, large purchases can directly affect the bottom line of your budget. When shopping for these big things, it's very important to make a budget that reflects what this added expense will be. See what you have left, what you may have to sacrifice, and if you think you can make it work. Once you've projected it, put it into action. Let's say your current car payment is $350 a month and the new vehicle you're looking at has a $500 payment. Start making $500 payments on your current car for 2-3 months and see how it affects you. You can put the extra $150 towards your current vehicle or place it in a savings account to use for your next down payment. If you struggle making your budget work during this time (or seriously can't make it work at all), it may be best to look for a more affordable vehicle or keep the one you have now. Either way, it's much better to learn this lesson during a trial period than right after you've signed for six years on a brand new vehicle.

"Settling Down"

Getting married, starting a family, sharing your life with another individual…whatever you want to call it, settling down is a huge life decision. It costs money and requires a huge lifestyle change that is probably not so easy to adjust to. Sure, there are a lot of factors that go into settling down, but it's still a big decision that can really impact your life long-term. I'm not trying to tell you not to settle down, I'm just saying that it's a decision that shouldn't be taken lightly. If you're looking to make the leap, remember that communication and the ability to adapt is key to making this change work. Plus, it never helps to have some money saved up for a rainy day.

Career Change

People change jobs for many reasons. Sometimes it's in search of more money, sometimes they're looking for a better work environment, and other times people change jobs because they were given an opportunity that they just couldn't pass up. Whatever the reason may be, job changes are huge decisions. In fact, it's kind of scary to go from being very confident in what you do to literally not knowing anything and having to learn a brand new skill set. But, as the saying goes, "nothing good in life comes easy", so sometimes we have to make a leap into the unknown in order to reach our goals. Sure, it's different. We are wired to believe different is bad, but different can also be amazing if we give it a chance. The important thing is to be prepared for it. Have your finances in order, have an emergency fund ready in case things don't go as planned, and remember that it can take some time to find the position that is right for you.
Some jobs are easy to leave, but leaving a job that you love for a job you think you'll love even more is hard. I have been blessed these last three years here at ECU. I have been surrounded by amazing people who have made me grow both individually and professionally. Thank you all for everything. After three years, 70 blogs, and presenting to over 18,000 students, my time at ECU has come to an end. As they say though, the end of one thing always marks the beginning of something else.
Thank you all. Thanks for reading, helping, and listening.
Until next time… or more like until your next blog writer comes in to share their stories.