Bouncing Back from Rock Bottom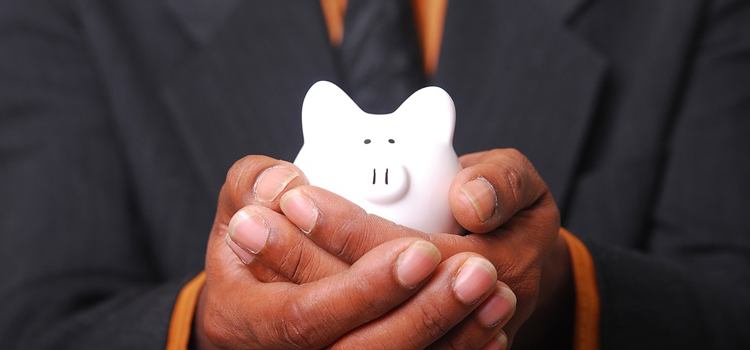 Bouncing Back from Rock Bottom
The majority of us have an, "I could be better about…", when it comes to finances.
"I could be better about saving."
"I could be better about staying in my budget."
"I could be better about keeping an eye on my expenses."
Sometimes the "I could be betters" turn into "I need to…"
"I need to figure out how to pay this bill this month."
"I need to really start saving for retirement."
"I need to get a new car, but I don't know if I can afford it."
And then there's the time when one rainy day turns into monsoon season.
It's commonly called "rock bottom", and at one point or another we've all been there. Rock bottom is a strange place because it looks different for everyone.
It could look like a college graduate with $90,000 in student loan debt who can't find a job opening in their field, and have to move back to the nest. It could be the contentious end of a marriage, and a person may not make enough money to live on their own. It could be the passing of a breadwinning family member. It's also been someone who took a financial risk by starting their own business, or who moved to a more expensive part of the country, and things "just didn't work out".
Some of you may be there, or you may know someone who is there.
Don't worry, there is hope.
Now, "Don't worry" isn't to say that everything is fine; it means it's time to sit down, explore your options, and make a plan.
When a person is in dire straits they will often consider options that they never would have before. Sometimes they may consider things like a payday loan. These can sound beneficial on the surface, but pay day loans have been known to have interest rates so high that they verge on being illegal – not only that, but often the interest compounds across days rather than every month. This can very easily trap a person in a seemingly endless cycle of debt. Quick money sounds great, but remember if something sounds too good to be true, it probably is.
Healthier financial options someone may consider are getting a roommate, riding a bike every day to work, or even selling their home. One thing to remember in this situation is that no one can afford pride.
Here are five footholds to begin the climb up from rock bottom.
1. Listen to the people who care for you, who are not in your situation.
That isn't to say compromise your morals or values, but oftentimes we are our own worst enemy, and a second set of considerate eyes to look at our problems can be invaluable. Hearing is one part of it, the second half of listening is follow-through. What you do with the guidance provided is just as important as understanding it in the first place.
2. Focus on accomplishing one small task at a time.
It's easy for a person to frantically try and claw their way out of a situation. But getting in a hurry can lead to mistakes. Mistakes can lead to setbacks, and setbacks will only put the goal further away from you.
3. If you have a support system – trust them.
If the only thing in your life at rock bottom is an income of $750 per month and a friend who will let you crash on their couch and drive you to work, then you can start saving $550 per month. $100 of that goes to bread, peanut butter, jelly, multivitamins, and Ramen Noodles, and the other $100 goes to your friend for their generosity. Again, this looks different for everyone, but the principle is the same: a person will not be able to have the same lifestyle that got them to rock bottom, but truly being honest about Needs and Wants while still maintaining some level of responsibility is the key to success.
4. You Can Do Anything For a Period of Time
There are no jobs a person is too good for, and no government programs that a person shouldn't take advantage of in this situation. Period. It's only temporary.
5. Talk to Your Financial Institution
Not for a loan – don't be silly! Once you have enough money for a savings and/or checking account at your preferred financial institution, they should at least be able to point you in the direction of further financial assistance. This could come in the form of an advisor or councilor on staff, or one that they partner with. There are often discounts or One-Time-Free incentives for people to talk to a financial planner. They can point you in the right direction, and give you tips for how to stay on an upward financial track. Here at ECU, we refer our members to the sound financial advice C.S. Wilson offers.
At the end of the day, when someone finally has their Scarlett O'Hara ("I'll never be hungry again!") moment, it can be as freeing an experience as it is a painful one. If you or someone you care about is in this situation, reach out. There is help for everyone, and not a single person gets through any of this alone. ECU hopes to be there with you through thick and thin, our lenders try to ensure that no one takes on too much debt, and we have partnerships with those who can help people get on the right financial path. Turn your rock bottom into a stepping stone.