When Your Budget Goes Bust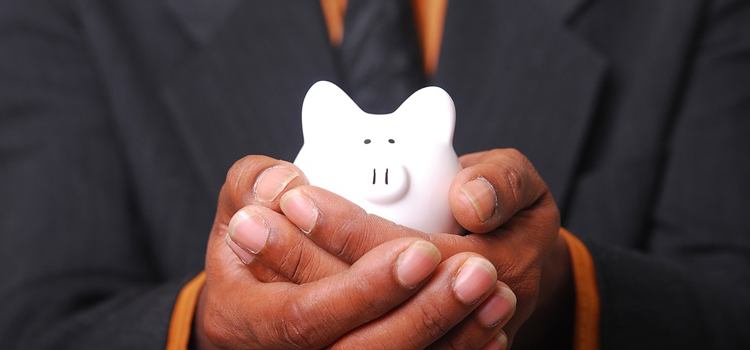 When Your Budget Goes Bust
Often the first thing you'll hear from any financial institution professional when you ask about how to manage your money is, "Do you have a budget?"
After a brief straw poll, it has been determined that there's a bit of confusion about what exactly a budget is. In short, it's a way to track your spending. That's all. The most basic budget has ten categories: Housing, Savings, Transportation, Medical/Insurance, Installment Payments (credit cards, etc), Giving, Food, Utilities, Discretionary (Fun money), and Clothing.
Each category requires a certain percentage of your income. You can search far and wide across the internet, and read all the financial advisory books in the world, and they'll all have about the same recommended percentage amounts.
Housing = 25%, Savings = 15%, Transportation = 15%, Medical/Insurance = 10%, Installment Payments (credit cards, loans, etc) = 6%, Giving = 5%, Food = 10%, Utilities = 7%, Discretionary (fun money) = 5%, Clothing = 2%.
Now, in the threads of the great worldwide web, we've seen several "budgeting doesn't work" articles and sales pitches. Spoiler alert: Calling a budget a "spending calendar", or an "expenses tally" doesn't change what it is. "A rose by any other name would smell as sweet…"
So tracking your money ALWAYS works.
"But", you argue, "I tried a budget, and it didn't work for me. Plus those percentages you listed? Please! 7% for utilities? I have four kids; 7% won't cover my electric bill!"
Those percentages are recommended averages. They are a baseline. First and foremost, calculate those percentages with your take-home income, and see what's different.
Do you spend more than 2% of your monthly income on clothes for yourself?
Do you spend more than 5% on going to the movies, buying decorative pillows, or collecting your favorite tchotchkes?
Do you have high amounts of credit card debt or student loan debt, and are your monthly payments more than 6% of your net income?
Here's where those recommended numbers come in handy. It becomes easy to see your spending limits when it comes to discretionary spending, or clothing. If your installment payments are more than 6% then there's little doubt that getting to a point where they are 6% or less is a high financial priority. It shows exactly where you're "overspending" and where you maybe have "extra" money that you didn't know you had. For instance, you don't buy clothes except once a year – so 2% of your budget is unaccounted for; it probably falls into eating out (food), or the discretionary category.
Not a giving person? Then you have an "extra" 5% that's being used, but has no named purpose. Those recommended percentages help you find where your money goes so you can more effectively and consciously use it elsewhere.
I heard you sigh. "You make it sound so easy," you say.
No. It's not easy. In fact, if you've tried budgeting in the past and it didn't work, it's likely because of a combination of several reasons.
First, you weren't honest with yourself, OR you honestly forgot something to list on your budget. That gym membership that's automatically drafted? Netflix/Hulu/HBO/Sling/Amazon subscription(s) that nickel and dime you throughout the month? So-and-so's birthday that you didn't plan for? Those drive through stops at the convenience store for a coke and a candy bar? If it came out of your account then it goes into your budget. It requires a significant amount of attention, and discipline.
Second, you didn't give it enough time. You never stop working, the bills never stop coming, but now you're still broke even though you have a budget that's supposed to help you. It can be incredibly frustrating, and feeling limited (especially after spending so freely for so long) can make budgeting unpleasant for many of us. Power through. After six to eight months you won't even miss that money you're putting into savings.
Third, you spend more than you actually make. This is a tough one, but it's also the exact reason you need a budget. Is your car/gas/insurance too expensive? Do you have too many credit card payments? Would it be wise to switch cell-phone providers? Seeing what should be compared to what is, can help you see where changes need to be made. The alternative is working more. Getting overtime hours if that's possible for you, or developing what people today call a "side hustle" – where you make extra money outside of your regular job doing something you enjoy – or worst-case: get a second job. Are you more willing to sacrifice small pieces of the life you've built, or do you want to work harder to maintain it?
The next most common reason budgets don't work: People write it down, stick it in a drawer, and forget about it. They don't stick to their budget. Knowing that you have $150 to spend in your discretionary category then spending $220 anyway is counterproductive. Tailor a budget that you can stick with, and then use it. Track your spending, refer to your budget frequently, and change it as needed!
That's the last thing I'll mention – your budget can change. It can even change monthly if you need or want it to. Get a raise? Budget change. Birth/Marriage/Death? Budget change. New financial goal, like getting a car or buying a home? Budget change. A budget is a tool to help free yourself from financial stress. If it is compounding your stress then you're doing it wrong.
Finally, a budget is meant to help you build a savings. Some of you guffawed at the idea of 15% of your monthly income going into savings. That's just not feasible for you in your current situation, and that's okay. Build up to it. Whether you can save 1% or 20% monthly – DO IT. The average American cannot have an unexpected expense or emergency over $500 without going into credit card debt. More than 60% don't have more than $1,000 in a savings account. We'll talk about how you'll survive retirement later, but for now just concentrate on saving what you can. And make sure you do that FIRST before anything else. Before a single bill is paid – pay yourself. A sign of a successful budget is a healthy savings account.
Teaching yourself to build and maintain a budget is an exercise in not only discipline, but creativity. Here's hoping you find new and inventive ways to live a financially healthy life.