Can You Live Without Credit?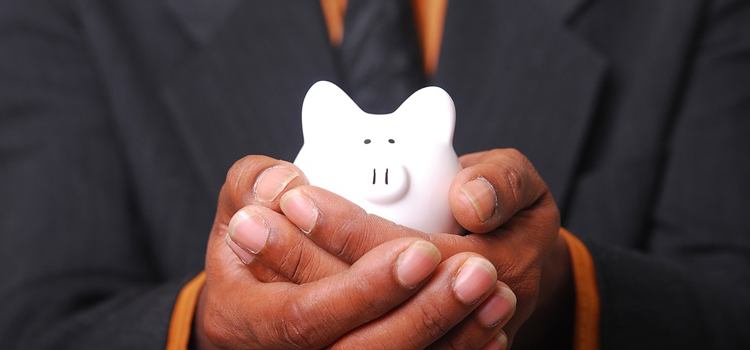 It's the financial topic most misunderstood by consumers – credit.
In short, credit can be summed up as a person's financial reputation. Your credit score (typically ranging from 300 to 900) is a grade based on how well you pay back your debts and manage money you've borrowed. A sixth grader knows this because in Texas public schools the student is required to know the components of a person's credit score as it may show up on the STAAR test. It's important that you know it, too.
Credit is how many of us purchase cars, own homes, go on vacation, or bail ourselves out of emergencies. It's a fundamental part of the United States economy, but can a person live without it?
Absolutely.
To live a credit-free life is to live a debt-free life, which seems ideal; but under thorough examination, it becomes easier said than done.
Credit can be relatively easy to avoid when it comes to automobiles. A disciplined, determined person can save up a few thousand dollars for a used vehicle and pay for it with cash rather than financing it. Many people prefer new cars or trucks rather than used. However, in January, the cost of the average midsize SUV was $38,744 and an average midsize car was $25,930, per Kelley Blue Book. People in the United States are paying approximately $500 per month just for their car payment – not including insurance or fuel. This leads to people stretching out the life of the loan (84 months, or seven years, is becoming more and more common for vehicle loans). Not only does lengthening the life of the loan mean the borrower pays more in interest, but that also means that there's a higher chance of becoming "upside down" (owing more than the vehicle is worth).
Fact 1: A person cannot ethically get the money they spent on a new car back via trade-in or third party sale.
Fact 2: Rarely, if ever, can an automobile cannot be improved or augmented in any way that will unilaterally increase its value.
For the financially conscious, a new car is likely not the best investment. But thankfully, financing used vehicles through a financial institution (like your favorite credit union) means that services like a Carfax report or "lemon checks" can be done on all used vehicle loans. This is to ensure the buyer is purchasing more than a paperweight on wheels. But all of this can be avoided if a person would rather save up the cash and purchase a used vehicle on their own without financing. It will take more time, but saving up for three to five years can be more freeing than making payments for three to five years – or longer.
A person can save up and buy a car for cash.
A person can save up and purchase a vacation package for cash. The one and only thing a person needs to establish credit for is a mortgage loan.
I don't know of a single mortgage lender in the Texas Panhandle who will lend a person money for a home without a credit score.
Logically, one can save up cash for a home, of course.
So let's break that down.
Say a single gentleman brings home $2,000 per month starting at age 23. Financial experts recommend that a person budget 15% of their monthly income for savings. So a man bringing home $2,000 per month should save $300 of that money.
We save for emergencies, goals, and retirement.
The 23-year-old gentleman in this example is going to equally divide his planned savings between those three categories at $100 each per month.
That would be $100 per month into savings, $100 per month toward the goal of buying a house for cash, and $100 a month set aside for retirement.
In five years, he will have saved $6,000 (plus whatever interest his savings account earns) which would be six months' worth of their monthly income ($2,000); which is the amount financial experts recommend a person have in their Emergency savings. Now, that he has a fully funded emergency savings account, that monthly contribution can now be added to his house savings fund. He has probably received a raise or two over five years, so let's say his new monthly income is $2500 per month at age 28.
Fifteen percent of $2500 is $375, and two thirds of $375 is $250.
At the age of 28, this person has saved up $6,000 for their home cost in the first five years of saving. He will now continue to save $250 per month.
At this rate, this gentleman will save up $128,500 and purchase his first home for cash at around the age of 68. (The median home cost in Amarillo is $128,500.)
Now, that's not calculating the interest his savings account earns. That's not growing his money using investment tools like CDs. Using those things, He could possibly have his money saved by his mid to late 50s.
Don't forget that until his mid-to-late 60s (or early 50s) this person is renting. Don't forget that every single month since the age of 23 the only goal he saved for was a home – not a new car, not a wedding, not a vacation…nothing else.
It is quite possible to purchase a home outright with cash, but it's not the most feasible plan of action.
Our society is debt driven. We can certainly live without credit, but the ability to borrow and use money we have yet to earn is what facilitates what is commonly described as "The American Dream".
Living without owing any person or entity money is freeing, but the cost is often missing out on traditional comfort and convenience that we expect. This is why it is important for a person to know how to effectively navigate debt rather than avoid it altogether. Yes, we can live without credit, but that would make life that much harder.