Cash to Card to… Cell Phone?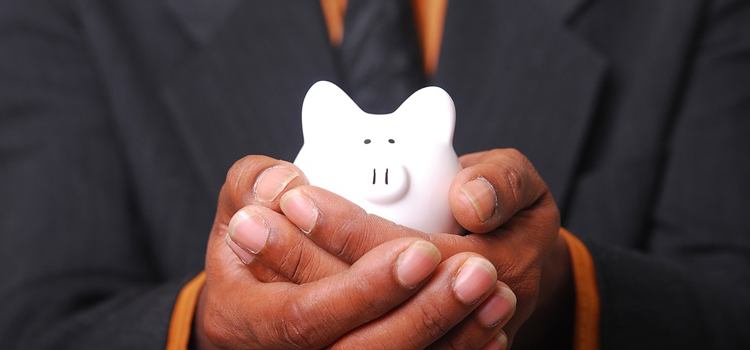 We live in a society that strives for convenience. Day in and day out, businesses of every kind make improvements to their processes to make your customer service experience more efficient.
The evolution of payment, and how the financial industry facilitates our access to the money we earn, is one that's easy to see.
Cash was the easiest way to pay for goods or services for the longest time. Nearly everyone accepts cash, and the dollar still holds a great amount of purchasing power.
But we all know the pitfalls of carrying too much cash. It becomes easy to lose, and it can make a person feel uncomfortable when they have too much cash on them. What if someone steals our purse or wallet? What if we misplace it? There's little recourse for lost or stolen cash. When it's gone it's gone.
Then the financial industry introduced checks.
It meant that we didn't have to carry large amounts of cash at a time. We could keep our money in the bank (where it can earn interest), and write out checks to pay for our expenses. But, of course, checks are only a little more secure than cash, and if someone gets ahold of our checkbook then they have our account and routing numbers.
Then came the debit card. Works like a check, but faster and more efficient than having to stand there and fill one out. One swipe, enter your PIN, and you're done! For the last twenty five years, debit cards have revolutionized household spending. They make it easy to track and budget your money, it's less cumbersome than a checkbook, and features like being able to turn off your card or create spending limits for yourself help keep you within your budget or save you when your card is lost/stolen.
Somehow, it just keeps getting better.
Many of us are already familiar with the Mobile Pay feature on our cell phones, and ECU is proud to be able to offer this service to our members.
With Mobile Pay – whether you have an iPhone or Android cell phone – is where rather than swiping a card, or writing out a check, or carrying cash a person can simply hold their mobile phone up to the card reader at the register and pay for their purchases.
It's more secure than a card that can be skimmed when you slide or insert it to pay.
It's more secure than checks because your account and routing numbers aren't out on display.
And it's more secure than carrying large amounts of cash in your wallet, purse, or pocket.
Getting started is easy. If you have a phone that is 3 years old or newer you can use Apple or Android pay. On that phone you have an app called your Wallet – it's already built in. You can store your credit or debit card information by taking a photo of it with that app, or typing it in manually.
Once your card information is stored in your wallet it's ready to use! Most merchants have signs that indicate they are able to accept NFC (Near Field Communication) payments made with your mobile device.
To keep it secure once you hold your phone up to the reader, it will still ask you for your PIN, or possibly the fingerprint/eye-scan you use to unlock your mobile device to confirm the purchase. That means if your phone is lost or stolen, an unscrupulous person cannot make purchases with your device.
ECU is leading the way with innovation and member service. Features like Mobile Pay are just some of the many ways we try to make your everyday life more efficient and convenient. But there is more to our Mobile Banking than just Mobile Pay!
The Purchase Rewards feature on our app provides you with great coupons that can be applied just by using your debit card for making purchases from local retailers. We have a feature that allows you to search for the nearest of hundreds of ATMs in our nationwide network when you're traveling. You can even open a savings or checking account from your phone with our app. All of these features – and then some! – can be accessed from the "More" tab at the bottom of your screen on our app. We are also in the process of finalizing your ability to apply for a loan from your phone or mobile device! As if that is not enough, even more options for mobile banking will be rolling out in the early fall!
We cannot wait to reveal all the new features and services in the works for you. Navigating the ever-evolving financial landscape can be difficult, but it doesn't have to be – not when you're with us. Everything we do is to better serve you.