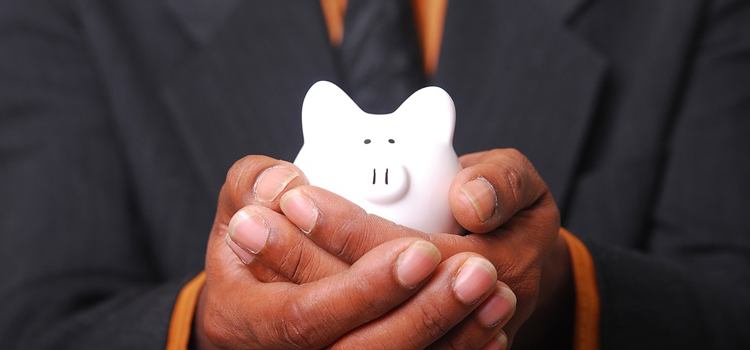 Caveat Emptor
That old Latin proverb warns us all, "Buyer Beware!" This wisdom especially applies when businesses compete for our hard-earned dollars with seemingly great coupons, rebates, or sales. One fantastic sales tactic is "0% APR!" or "Low APR!" We tend to forget old sayings like "caveat emptor" or even its modern cousin, "If something sounds too good to be true, then it probably is" when a seemingly good deal gets our adrenaline going.
First, it's important to have a firm grasp of APR (Annual Percentage Rate). APR is the rate that shows the total amount of interest you pay when you borrow money, and it includes any fees or costs associated with it.
Let's use a car as an example:
You see a $30,000 dollar car advertised for sale with a 3% interest rate. APR not only takes the interest rate into consideration, but also the additional fees associated with purchasing the car, like GAP insurance and extended service contracts. To keep our math simple, let's say GAP insurance and an extended service contract add up to $3,000.
This makes the total loan for your car $33,000. The interest rate is still three percent, but remember the APR includes those additional features, and it is 3.30%.
Breaking it down into dollars, this means that with an APR of 3.30% on a $30,000 car you would pay $543.07 per month on your loan. That's right! When you know the APR of your loan you can put all the information into a calculator like the ones found under the Loans tab on ECU's homepage, and figure out your monthly payment so you can shop for the loan terms that best fit your budget.
It's smart to compare interest rates when shopping for a loan, but if you are looking for a true "apples to apples" comparison of the cost of a loan then you would get a more accurate financial picture by comparing APRs.
Let's look at financing that same $30,000 car from a dealership versus with a financial institution like ECU.
The dealership may offer an interest rate of 2.5% while the financial institution's interest rate is 2.65%
Thanks to the car salesperson's strong encouragement, you purchase GAP insurance for $650, an extended warranty for $3,500, and wheel protection for $700.
"You know what," the salesperson says, "I shouldn't tell you this; they want us to really push this premium wax feature, but I'm going to be honest with you – that wax coating only lasts three months. If you break it down over the five years of your loan, you're paying about $600 per year just for car wax. That's $3,000, my friend."
"If I were you," the salesperson continues, "I would go with the ceramic paint coating. It's only $1900 total. It's much cheaper, and it is permanent if you maintain it."
So, at the dealership you have a $30,000 car plus $650 for GAP insurance, plus the extended warranty for $3500, plus wheel protection for $700, and an additional $1900 for the protective ceramic paint coating. The amount you need to borrow is now $36,750 – the interest rate is still 2.5% though…but the APR is very different. The APR is now 3.06% which is the actual amount it costs you to borrow this money.
Financial institutions often only offer the products and services that their members use. It is unlikely that a lender at a credit union will suggest you pay for protective ceramic paint, but they will almost certainly offer GAP insurance, and an extended warranty. Let's look at the math. Studies show that financial institutions offer lower prices than dealerships for the same (or better) protection coverage like GAP insurance and extended service contracts. (By the way, ECU's GAP insurance is the least expensive in the state of Texas.)
When you have the same $30,000 car, plus $430 for GAP insurance, and the extended service contract for $3000 the total loan amount becomes $33,430. This makes the APR 2.95% – this costs you less over the life of the loan, and you aren't pressured to pay for anything that wouldn't be entirely beneficial to you.
APR calculations are only accurate when you carry the loan full term. If you prepay on the loan, the calculation changes, but prepaying a loan means you pay less overall if there are no prepayment penalties. (Another important question to ask your lender is, "Are there any penalties if I pay off my loan early?")
Knowing that APR is closer to the true cost of the money you borrow is your secret weapon while shopping for the products or services you need.
Now, you don't need to calculate your own APR if you don't want to. By law, lenders are required to tell you the APR on the money you borrow, but having the tools to do your own calculations can help if you feel like an offer is too good to be true – remember, caveat emptor.
Be wise to "introductory" rates as well, especially 0% APR promotions. Offers like that are designed to get you in the door, but after that introductory period, your APR can be higher than average allowing the lender to compensate for the period that you weren't paying interest.
Interest rates are a cornerstone of borrowing and lending, but they aren't the only thing to consider. Going forward, remember that recognizing the APR is the ace up your sleeve when comparing loan costs.
"Buyer beware" goes hand in hand with another old saying: "Forewarned is forearmed." The more you learn, the better prepared you are to handle challenges thrown your way.