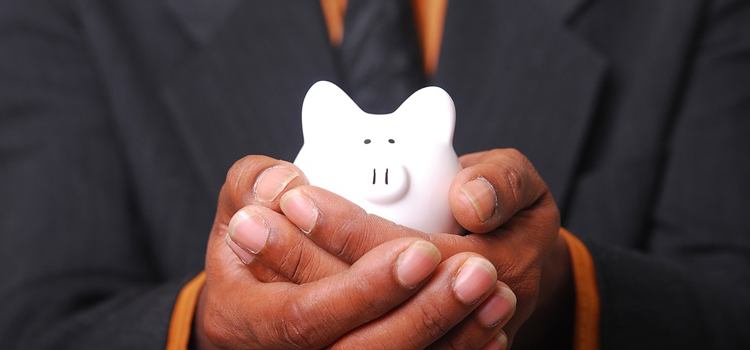 That Credit Union Hype
Most people use banks for the financial services they need. They have their checking accounts, savings accounts, car loans—all the usual—at the bank. And, generally, people are satisfied. They enjoy the perks their banks offer like flashy credit cards, user-friendly online banking, and mobile apps that mean they don't have to go into a branch at all if they don't want to.
But I chose a credit union over a bank. For one thing, I knew I could get all of the great products and services (sometimes even better ones) at a credit union that I could get at a bank. Yep, even the app. When I made my choice of which credit union I would use, I chose Education Credit Union. I knew I didn't have to be a teacher to be a member, but I did appreciate everything they do for the schools, like sponsoring back to school events, supporting Snack Packs 4 kids, offering grants to teachers for classroom projects, and providing scholarships for seniors. So, I went on over to ECU, and I opened my checking account, my savings account, car loan—all the usual. And I was very satisfied.
It was after I joined that I learned the true meaning of "the credit union difference," and realized that being a member of a credit union really is cool. Today, thanks to social media, LOTS of people are learning about the credit union movement. While I'm not about to go all Sarah Silverman on you, ranting about how evil big banks are, I am going to explain what I think all the credit union hype is about.
Credit union members have power that customers at banks don't.
I'm really not all about sticking it to the man, but I am all about looking out for myself. When I became a member of the credit union, I actually became a part owner, or a member-owner, and so does anyone else who joins. Each year, we (the member-owners) select who will be on the board of directors. The volunteer board that we choose has to be willing to help run the credit union, making decisions that are in the best interest of the credit union. And, the board has to answer to the members, so that gives US the power to make changes if we feel we aren't getting the great products and service we expect. If we need to, we can vote out board members.
That's different than how things work at a bank. A bank's board of directors (who the bank executives hire and pay) answers only to its stockholders; it does not answer directly to the customers. When it comes to my financial institution, I'd prefer it have a board who has to answer to me.
Credit unions are not-for-profit organizations; banks are for profit.
Members of credit unions benefit because all profits made at the credit union go back into the credit union. This means that products and services—phenomenal products and services–come with lower fees, and loans are offered at affordable rates. Employees of credit unions make member service their top priority because they know their members own the place.

By contrast, a bank's profits go into its shareholders pockets. A bank's board of directors has to do everything in its power to make sure they look out for the bank's stockholders. (The law requires that.) Because they need to make their stockholders happy with big returns, banks typically charge more for their products and services, and their loan rates are higher. Customer service may play second fiddle to pushing products for more profit. I don't know about you, but I'm sticking with the not-for-profit group.

People Helping People. That's the credit union mantra.

It doesn't just have a nice ring to it, it is has been the mission of credit unions since they were formed. First, they help their members. If a member is struggling, the credit union will do everything in its power to help get that member back on her feet. Credit unions are upfront about the services they provide, and only offer to each member the product that she needs. No hard sales. Credit unions work to make sure their financial services are affordable and what their members need and want, from childhood through retirement.

Credit unions help their communities, too. They don't invest in multi-billion dollar companies; they invest in their membership. Stellar member service. Fabulous financial services at low fees. Great credit card and loan rates. Innovative technology that gives members the electronic banking services they need. Community involvement. School involvement. Whatever they do, they do it locally. People helping people. I like that.

I would never say banks are evil. In fact, most banks are very good at what they do, but so are credit unions—and, both banks and credit unions provide financial services! The difference for me is this: I like what credit unions ARE.