What You Didn't Know You Needed…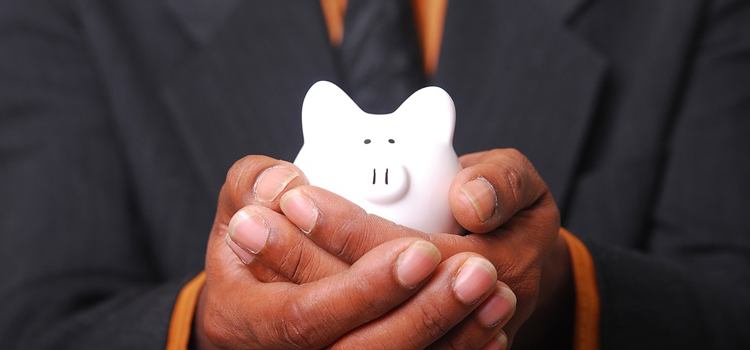 Do you have all the tools to perform a safe and successful open heart surgery in the comfort of your own home? Can you take a sheave of wheat and turn it into bread?
The likely answer is, "Um. No." And that is okay!
As a society we function and are able to accomplish so much because each of us has some specialized knowledge or skill that benefits the group (humanity) as a whole. We all have a body, but we go to doctors when something is wrong with it. What about your money? Who do you see about that?
A lot of people treat financial advisors like they do doctors; they don't think about them until they find themselves in a scary or uncomfortable situation. But whether you have five hundred dollars or five million dollars, spending at least some time with a financial advisor can benefit you greatly.
Are you planning a major life event, or does one look like it may unfold in the future?
Are you handling amounts of money you've never handled before because of an inheritance, divorce, or other life-changing event?
Curious about what your retirement is going to look like?
Are you uncertain about your finances in general?
Do you need someone to hold you accountable, or coach you toward your financial goals?
If you said "yes" to any of those questions, then it may benefit you to talk to a financial expert. Your financial institution should be able to point you in the direction of licensed and registered Financial Planners or Advisors. Here at Education Credit Union we have partnered with CS Wilson and Associates, who have done a remarkable job helping our members navigate their finances.
If basic budgeting has proven not to be so basic after all – spend an hour with a financial advisor.
If your budget is working, but you're not saving as much as you want – talk to a financial advisor.
Spending even an hour with a financial expert, and having her answer your questions can be an invaluable experience.
Finding a financial advisor you trust to make sure you're not paying too much in taxes, or that you're on track toward a healthy retirement, or to make sure you're not paying for more than what you're getting with all your bills can change the way you live your life for the better.
Begin by doing your research. Talk to your financial institution and see if they have partnered with a financial advisory firm. Talk to your close friends who seem to be doing well and ask if they use a service, and if they do, which one. You can even search online, but remember – just like Google does not have a medical license, it also isn't registered with the Securities and Exchange Commission, nor does it have the backing of the Certified Financial Planner Board of Standards. You may find some useful information, but let professionals help you handle the heavy lifting, not the internet. After you've decided what kind of financial advisor would be best for you and your needs, acquire all the recommendations you want, and then set up a meeting.
There are a lot of preconceptions that float into the minds of the general public when they hear "financial advisor". Typically, they envision people in suits, smiling a lot, and sipping out of expensive glasses while talking to a person dripping with jewels and draped in furs, or in an expensive, silk suit. Maybe that's just me. There's also the notion that one must keep a financial advisor on some sort of retainer, where one pays them just to be available – and while that is an option, it is certainly not common. Here are some basic guidelines regarding how financial advisors are paid:
"Fee only" means the financial advisors don't receive commissions on products they sell.
"Fee based" means that they charge a fee and may receive a commission on certain things.
"Commission only" indicates that their primary source of income is by selling products.
Again, do your research, and discern what works best for your assets and situation.
If I want to travel from Amarillo to Chicago, I don't just hop in the car one day and head vaguely northeast. I use the Maps app on my phone. I'll probably talk to friends who have been there before, and see what things that I have to do while I'm there, too.
So it is with a financial destination. You can spend without a budget, and have a goal in mind, but no real time-table to achieve it. Or you can have a budget, your "map", to get you where you want to go. Talking to a financial planner is like talking to that person who has been where you're wanting to go a thousand times, and they are going to tell you all the best things to do (or decisions to make) to enhance your experience.
You don't perform surgery on yourself, you don't grow your own wheat and make your own bread with it; thanks to the world we live in you don't have to. Remember that you don't have to handle your finances alone either.