The Dollar Diet: Investing in your Pantry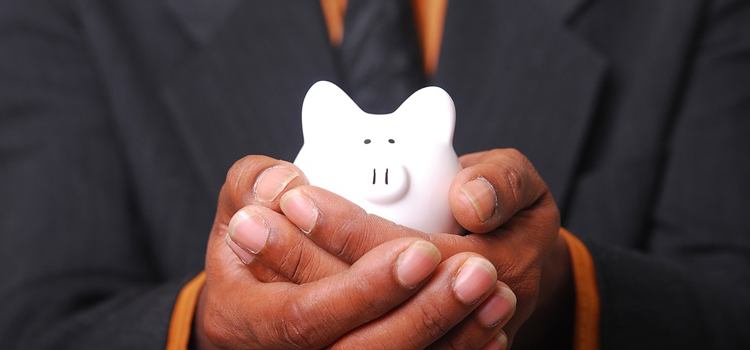 The Dollar Diet: Investing in your Pantry
Don't let the title of this post fool you. This isn't about how to save money by eating off the dollar menu at your local fast food restaurant.
There's always talk about making your money "work for you". This phrase is often used by middle-aged wealthy people on morning and daytime talk shows. Rather than talk of investing, retirement plans, or anything like that I'm going to talk about a rudimentary way to make your money "work for you"…a "meat and potatoes" way of looking at things, if you will.
In 2013 the Boston Globe researched exactly how much it cost to eat a steak dinner at a popular chain restaurant versus preparing the same meal for yourself at home.
At first, the numbers can deceive the unperceptive reader; they began by going to the restaurant and ordering their steak dinner. The total came to $47.68 for two people (not including tip).
Now for the experiment: they went and purchased the ingredients to re-create the exact same steak dinner. The bill for the groceries came to $45.86
Not much of a difference it would seem, but then look closer.
The ingredients purchased for the soup ended up making about four servings. They bought a whole head of romaine and iceberg lettuce for their salad – "Cost per serving of salad: $1.66"
The total for a fine, single-serving, full steak dinner at home for two came to $11.84 per person. At the restaurant: $23.84
That's just one example.
Now, we all know eating at a restaurant is pricier than home, but what about those fast-food options?
That's the dangerous one (at least for me). It's quick, "cheap", and there are no dirty dishes; plus there is almost nothing more exhausting after a day at work and thinking about what you're going to cook for dinner.
But let's do a little bit of math.
For two to eat regular combo meals at any local fast food chain, you're looking at spending $15 – $20 minimum.
Meanwhile, you can go to the supermarket and purchase large quantities of chicken, beef, or pork for less than $8 and you have enough to save in the freezer for another meal. Buying rice to fry or steam at home is around $4 for a package that will last you close to two weeks (and that's if you eat rice with EVERY meal). Packages of frozen vegetables will run you about $3 or less, and those large packages are made to serve at least two people.
We pay for convenience, but using sense will save you quite a few dollars if you decide to plan your meals ahead.
Make cooking (even if it's just for yourself) a way to de-stress. I can't think of an instance where the stress of the work day has stuck with me after I've taken the time to actually prepare a meal. Turn on the television, listen to your favorite playlist, have your spouse/significant other/child help you and turn it into a bonding activity. There are ways to make it less of a chore and more of a fun, creative way to save money.
Not only that, but it's possible you'll learn a new skill or two along the way. Curious about how to reverse-sear a steak? Will you discover the secret to making the tastiest fish tacos this side of a food truck? You can, and you can actually save money doing it!
Added bonus: Get on the ECU mobile banking app and calculate how much money you spent eating out last month, then prepare your own meals for a month. At the end of the month tally up how much money you saved by eating at home rather than going to a restaurant or stopping at a drive-thru. Take the money you saved and buy something fun (or if you want to be SUPER responsible, slide it on over to your savings account)!
Investing in your pantry is one way to make your dollar work for you. Get more for less: more food, peace of mind, and more money to put toward your other goals!