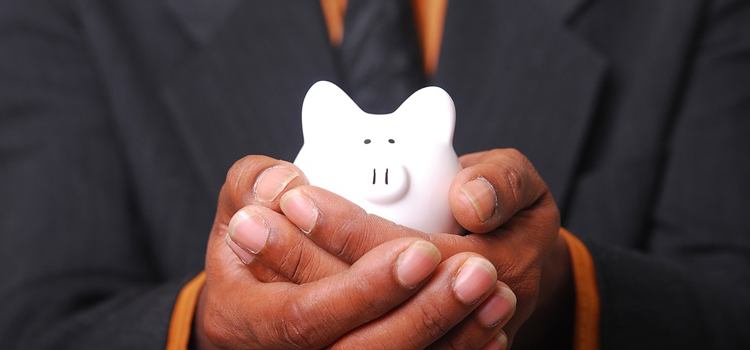 4 ECU Features That May Make Life a Little Easier
Every day that passes brings us closer to wherever it is we need to be. But that doesn't mean today, or tomorrow, or the day after that will be easy. Given the chaos of this moment in history, it can be easy for things to fall between the cracks, and it can also be easy to lose control of tasks that once were so routine we could accomplish them with our eyes closed.
When we are stressed, our finances tend to reveal it. We overspend or splurge because we listened to the "Who cares?!" voice while scrolling through social media at 11pm and were tempted by the advertisers that lurk in our newsfeeds. Others of us may hold on tighter to our purse-strings for fear of being put in a financially precarious situation, and we may even go without necessities as a result.
Any extreme tends to cause more harm than good, and while Education Credit Union can't stop the late night zombie shopping nor the anxious behaviors that pinch our pennies so tight they scream, we do have some great products that may ease your stress and deliver peace of mind.
Here are four great products ECU offers that we want you to learn about!
1.99% APR Credit Card
Getting a credit card may not be wise for some during this period of significant uncertainty, but for those who are confident and disciplined in their ability to handle debt, ECU has an incredible 1.99% interest rate going until August 31st for creditworthy members.
It is not a balance transfer card, but for those who are looking to make their purchases and pay shockingly less in interest than they would anywhere else, this card can really save a lot of money. Need to make a big purchase? Use this card, never pay more than 1.99% on that initial purchase!
New Teacher AND Back to School Loans
Every year teachers need a little extra help putting the finishing touches on their classrooms, or buying extra supplies to make sure their students don't go without necessities. This year is an extraordinary one, and even personal needs for new teachers may be as overwhelming as they are unprecedented. Education Credit Union's New Teacher loans come with an affordable interest rate, and can help bridge the gap between signing that contract and receiving that first paycheck.
Back to School loans are for our members who may need help getting their student the supplies they need to safely and effectively learn. Especially since many classrooms may participate in virtual learning, and students may require a new laptop or tablet (separate from the one used by the family) to complete their coursework. Again, loans like this come with reasonable interest rates, and are designed to make your life a little easier.
Debt Protection
Even in years that aren't 2020, life happens, and a member may lose their job or have to take FMLA. With debt protection, our member's loan is covered even with a loss of income from these unfortunate occurrences.
Education Credit Union partners with American National Life to offer single and joint coverage on all loans that qualify for debt protection. So, if you do need a loan to bridge a financial gap (or for any reason at all) ask our team member about your debt protection coverage. It can save you big, especially during uncertain times.
Health Savings Accounts
Insurance is notoriously challenging to navigate, and for those members who have insurance plans with a high deductible, an HSA is definitely something to consider.
A Health Savings Account is not insurance coverage. Rather, it is a special, tax-deferred way for you to set aside money for medical expenses. If you haven't yet met your high deductible, use this savings to pay for any medical costs you encounter. Paying for a doctor's visit or a prescription is easy with your HSA debit card. Unlike other financial institutions, ECU never charges you a fee for using your Health Savings Account. And the funds in your account roll over from year-to-year so you don't have to worry about losing your money if you don't use it. It's yours for life!
Education Credit Union is more than just a hub for checking and savings accounts. We offer a wide variety of financial tools for our member's financial benefit. Every penny saved can make a big difference in your financial landscape. ECU is always here to help you learn more so you can live more.