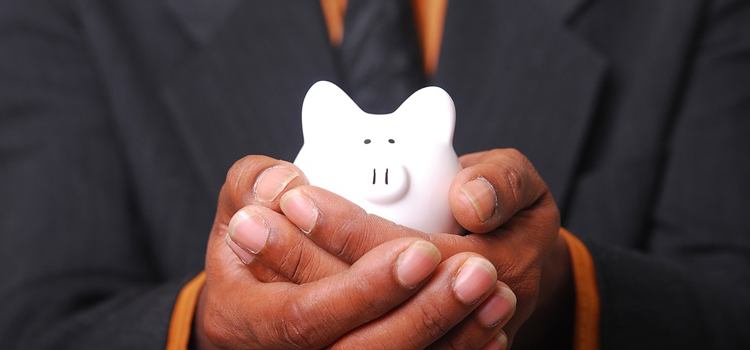 DTI
DTI is Debt-To-Income Ratio. It is what you earn versus what you owe. What may come as a surprise is that a high debt-to-income ratio is also one of the top three reasons why a person is denied a loan.
Many people think that financial institutions and lenders only consider a credit score when studying a loan application, but there are several other factors – including DTI. Now, debt-to-income ratio does not affect the credit score used by most financial institutions. It is simply a calculation of how much money a person is obligated to spend on their monthly expenses. For example, if a person earns $2,000 per month, and they have to spend $1,600 per month on bills, then 80% of their monthly income is obligated to someone else.
Lenders calculate a person's debt-to-income ratio when they apply for a loan. The expenses that the lender includes in the calculation are things like minimum credit card payments, rent/mortgage payments, vehicle payments, student loan payments, and child support/alimony. How much a person spends on groceries is not included. How much a person spends on their pet, on their insurance, on their clothes, or on the general maintenance of everyday life is NOT factored in.
This means that when a single individual applies for a loan and their total monthly income is $2,000 and 80% of it is obligated to bills, the lender also considers living expenses that are not itemized (like groceries). If that person who earns $2,000 per month and pays $1,600 in bills requests a loan that will require a minimum monthly payment of $150 that would mean almost 88% of their income would be used to pay debt. And they would be left with $250 per month for all other living expenses.
If the obligation of a loan or loan product appears to be a significant detriment to a consumer more than it helps them, then the lender is likely to deny the loan.
You can calculate your own debt-to-income ratio without walking into a financial institution. This can help you pre-determine whether you are financially healthy enough to take on more debt.
The math can be tricky, but it's generally straightforward. First, add up all gross income (income before taxes). You generally know how much you make from your job, but don't forget to factor in any other sources of income like freelance work, government assistance, child support/alimony, social security, and bonuses. Let's say your gross income adds up to $2,500 per month.
Next, calculate the month's regular expenses. For example:
Rent/Mortgage – $1,000
Car Payment – $350
Credit Card Minimum – $50
Student Loan Payment – $200
The total obligated to expenses = $1,600
Divide $1,600 (the monthly expenses) by $2,500 (gross monthly income) on a calculator. The answer is .64
This debt-to-income ratio is 64%.
A high debt-to-income ratio does not guarantee that a person will be denied a loan, but it does mean that a lender may ask more questions. When it comes to financial planning and preparedness, a person who has the majority of their income owed to someone else is vulnerable.
If you want to understand how you can lower your debt-to-income ratio, begin with creating budget. The majority of the work is already done since both your income and expenses have been itemized to calculate your debt-to-income ratio. Find a strategy to lower your debt, if possible. The only way your DTI ratio can change is if you pay off some of your debt or increase your income. Even with an increase in income, it is wise to pay off creditors as soon as possible. And, utilizing a budget may also reveal more money that can be saved or repurposed.
Knowing how debt-to-income ratios affect you as well as how to calculate and improve yours is a useful financial skill. When used effectively, it can paint a clear, honest picture of your financial situation. Once you know where you are, it becomes easier to find the path toward where you want to be.