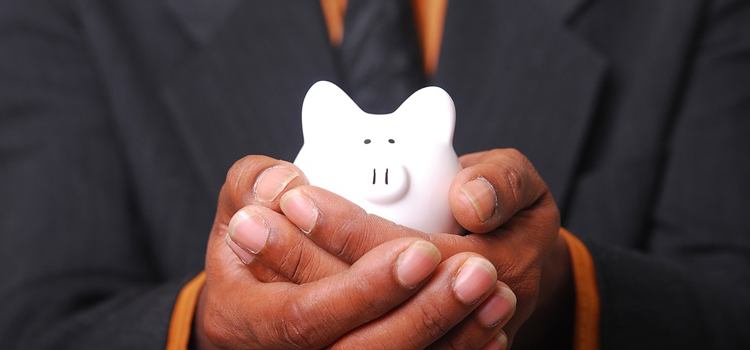 Four FREE Services offered by Education Credit Union!
Recently, we have highlighted products and services that may be useful for members looking to borrow or purchase. However, here are four of the services we offer our members that we GIVE AWAY!
Financial Education
We take pride in being the local leader in comprehensive financial education. Our financial educators who visit local schools and community organizations are still available to conduct presentations free of charge, but for our teachers whose campuses are not allowing guest speakers during the pandemic, we've gone the extra mile. During the 2020 – 2021 school year, free TEKS-based financial literacy lessons, activities, and complete Teacher Guides will be available upon request. We extend this offer to teachers of all grade levels, K – 12! Call or email ECU's training department if you want more information.
Adults who visit our website can rely on My SmartMoney Lab (under the Financial Education tab on our homepage) to learn the basics about everything from buying a car to planning retirement. These quick lessons are divided into five-minute modules to make learning easy and convenient.
Pocket Change Grant
If you've stopped by any one of our branches, you may have seen Education Credit Union employees wearing jeans rather than traditional business attire. ECU employees who donate to our Pocket Change Grant fund are allowed to wear jeans on designated days.
The Pocket Change Grant is for our local teachers. Any public or private school teacher in our membership area can visit our website and simply fill out a SHORT application and become eligible to receive up to $500. No membership is required. There is no application fee. The Pocket Change Grant is simply a thank you gift from Education Credit Union to those special teachers who are selected to receive the grant.
We've always known the impact that teachers have on our community. Education Credit Union was founded by teachers! So if you are a school teacher, or if you know a school teacher in our area – encourage them to apply, and they could be selected to receive up to $500.
The Education Credit Union Scholarships
College students can have a tough time under normal circumstances, and new adversities brought on by COVID-19 don't make life easier for anyone.
Each year ECU partners with Opportunity Plan, Inc. to offer scholarships to high school and college-aged students. Four ECU members are chosen every year to receive scholarships of up to $4,000.00. Each selected student will receive $1,000.00 each semester for four semesters.
All scholarship recipients must be active members for one full year prior to applying for the scholarship. They must register for 12 credit hours, and maintain a 3.0 GPA or higher.
Any member who has at least 10 transactions a month, or has at least $25 direct deposited into an ECU account every month is considered an active member. Only members can receive the scholarship, so parents can't apply for their students, but they can make sure that their students meet all the requirements to apply!
Financial Advisory Services
Education Credit Union partners with the experts at C.S. Wilson and Associates for our members' financial advisory needs. C.S. Wilson and Associates offer customized financial planning, insurance evaluation, retirement and estate planning, educational funding strategies, and so much more.
The best part? Each and every member of Education Credit Union can take advantage of one free meeting with the advisors at C.S. Wilson and Associates. It's our way of helping our members get in the door to get on the right financial track.
The world looks very different now than it did even a few months ago, but it's not all bad! Education Credit Union is here to encourage you to look for the bright spots, and we are committed to being a bright spot for you.