ECU'S Response to COVID-19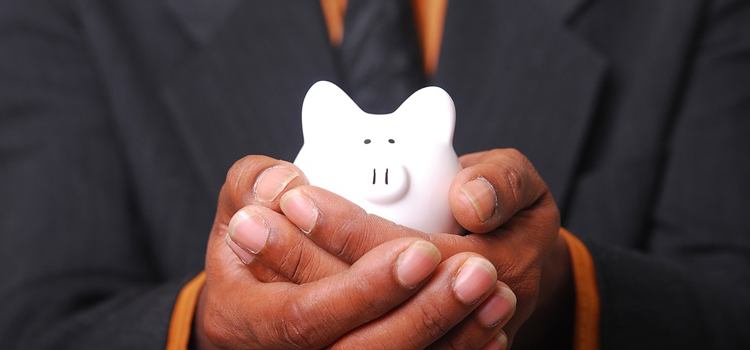 When You Learn More, You Live More
The world is changing, and Education Credit Union is changing with it. With regard to current events and our proactive response to COVID-19, please check our homepage regularly for the most up to date information.
While changes as result of a global pandemic are temporary, some are more permanent. As a credit union founded by teachers, it is only natural that our new tagline reflect our roots: "Learn more. Live more." No doubt many of our members are reminded of the tremendous value of teachers and educators as more time is spent at home with their families. But every wise person knows that there is no end to learning, and so in this unusual and uncertain time it is useful to know how your credit union responds in times of significant crisis. Here are a few questions and answers we've come across in recent weeks that provide more knowledge (learn more), and result in better peace of mind (live more).
Will financial institutions, like Education Credit Union, shut down if the pandemic worsens in my area?
Your money is always your money, and we have always been here working for you even when the worst happens. How we provide the services and products you have come to enjoy may change, but rest assured that any solution is designed with you in mind. We are making sure our members have the same ease of access and convenience they enjoy now while keeping them (and those who serve them) safe. A good example of this is keeping our drive-thru services open. While we have temporarily closed our lobbies, our drive-thru services have expanded to meet more of your banking needs from the safety of your vehicle.
Some states are offering to suspend loan payments for people who have lost work or business as a result of COVID-19. Will ECU do that for me?
Education Credit Union has always provided our members with products like our Debt Protection packages that protect our members in the event of an injury or job loss when disaster strikes. We also have options like Skip-A-Pay for certain types of loans. If you are experiencing financial hardship, please call and speak with us about your situation so that together we can find the best solution.
I don't want to leave my home for anything if I don't have to. Can I do everything I need to do with Education Credit Union from the safety of my home?
We appreciate this considerate and proactive approach. This is a great time to experience all the online services Education Credit Union has to offer. From opening up a new account to applying for loans – almost every single thing you can do in a branch can be done online. Even when it comes to signing important documents like loan applications, we can collect an e-signature. Better yet, our online services can be performed from any device – a phone, computer, or tablet. For some, performing business online can be daunting. If you or someone you know may have trouble navigating our app or website, please call us so we can walk you through the processes in real time over the phone.
How long are these COVID-19 policies expected to last at Education Credit Union?
In short, as long as we need to keep our membership and our employees safe from being infected or spreading infection. But for a more specific answer, be sure to follow us on Facebook, Instagram, or LinkedIn. For those of you who do not engage with social media, important updates will be uploaded to our website just like they are for our social media pages.
"Is there anything I can do?"
Practice wisdom. Practice kindness. Practice responsibility. Social distancing means fewer of us are out and about, but we can still run to our local fast food drive thru, we can still get packages and supplies sent to our homes, and many of us can still conduct our regular business.
It just may look different from what was once considered normal. Mitigating panic is part of practicing wisdom.
There are those who may be out of work or lose income because of some of the changes to how business is conducted. This is where it is important to practice kindness. Some relatives, friends, and neighbors may not have enough sundries or groceries to get them through an extended unemployment (or reduced employment) period. Offer to buy a tank of gas, take over a bottle of body wash, or make a small care package for the vulnerable people you know.
Practicing responsibility with regard to finances means making sure you have a budget that works for you, AND that you stick with (especially in uncertain times). It also means helping the people in our lives maintain their responsibilities as well. Truly, practicing responsibility is a great way to describe the process of learning more and living more, and that's what Education Credit Union is all about.