It's the Most Expensive Time of the Year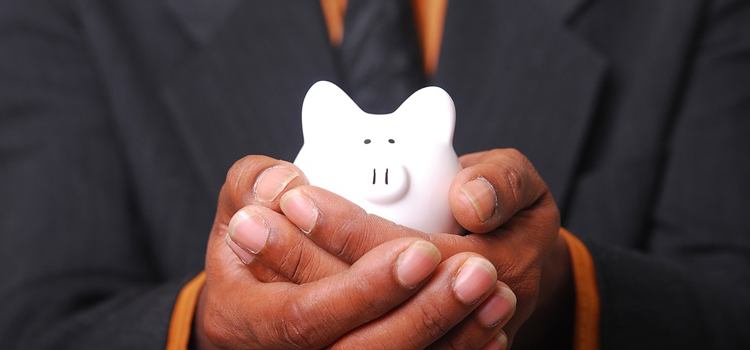 It's the Most Expensive Time of the Year
Black Friday and Cyber Monday have come and gone, but that doesn't mean all of us are done with our holiday shopping.
Hanukkah is next week, Christmas is just around the corner, not to mention Boxing Day, Three Kings day, St. Lucia Day, or cultural holidays like Kwanzaa where gifts are traditionally exchanged. Buying gifts for the holidays can put a big dent in our account balances, and cause many of us to be overwhelmed with stress. Ironically, we all know gifts and presents aren't the purpose or meaning of most holiday celebrations, and we allow our own joy to be clouded by the anxiety of buying stuff for people we love.
This holiday season can be the perfect time for us to create a budget.
That may appear to be as logical as going on a strict diet right before we walk into a buffet restaurant, but using this time to create a budget alongside our own Naughty or Nice List can prevent us from overspending and worrying about our year-round bills after the holidays.
Statistics show that 42% of Americans live paycheck to paycheck, and a whopping 68% of Americans do not budget. Yet starting the week before Thanksgiving through the month of December we stand shoulder to shoulder at the checkout counter with strangers, friends, and neighbors buying gifts and ingredients for the family favorite holiday casserole or dessert. Though most of us struggle day to day, we still find ways during the holiday season to surprise and treat our loved ones. But there is no reason that we should still be recovering from holiday shopping on Valentine's Day.
Here are five tips to help us start a budget and stay financially stable through the holidays.
Write it down.
Write down your bills, right now. Rent/mortgage, car payment, insurance, medications, phone, internet, electric, water, credit card payments, student loan payments, gas, etc. – write down where your money has to go. Separate gas and groceries from what's left. Whatever remains – that's your discretionary income – your fun money, and (during this time of year) your gift-giving funds. It may not seem like much, but don't be discouraged. The people who love you want you to be responsible and financially healthy more than they want expensive gifts.
Be a critical shopper.
The average American is exposed to 4,000 advertisements per day. Between logos on branded clothing and footwear to commercials and ads on the internet, television, and radio it's become sort of a white noise in our society. But that doesn't mean all those advertisements aren't sneaking their way into your subconscious – that's their job. So rather than take the store that relies on your purchases to succeed at their word when they say something is on sale, it's wise to do price comparisons, and weigh the benefits of such an item (how often would it be used, is it made to last, etc.). One thing it's smart to do with things like beauty products (lotions, skin care, luxury soaps) are ingredient comparisons. Oftentimes people are surprised to realize that the $5 bottle of lotion may be the exact same as the $12 bottle of lotion – just sold under a different name. Make sure you're getting what you pay for, and make sure it's worth what you're paying for it.
Stay strong.
Full disclosure: Budgeting is not the most exciting way to spend an evening. Once you've done the math, seeing your finances on paper may even be disheartening. You may be tempted to whip out the old credit card to buy a couple of last minute, over-budget items for the kids, grandkids, or that special someone. If you know that your credit card purchase will still be part of your billing statement come Spring, then that last minute gift has become far more expensive than the amount at the register when you swiped the card. If you're struggling and doing the paycheck-to-paycheck song and dance then it's not wise to over-extend yourself in order to make anyone else fleetingly joyful. Stick with the budget. You'll be glad you did.
Understand that it is a plan not a limit.
A budget is not a limit on your spending – not if you're doing it right. A budget is a plan for your money. You have financial goals: buy a house, buy a new car, go on a lavish vacation, etc. Tracking and planning your spending is how you can accomplish your financial goals. Paycheck to paycheck living is like going on a roadtrip without a map. You have an idea of the general direction you want to go, but no GPS to tell you how to get there. Your budget is the GPS for your finances. It will show you the most efficient way to get to your financial destination. Can you detour? Sure! Excessive holiday shopping may be one of those detours, and just like on a roadtrip, if you detour or stop to see the sights it will take you that much longer to get to where you want to go.
5. Develop the habit.
It takes a minimum of 21 days to create a new habit. It just so happens that there are 31 days in December. Make the effort to keep your receipts on every expenditure (including bills) for the month of December. The goal is to form the habit before the new year when everyone starts making lifestyle resolutions. Studies show that the more new habits someone tries to apply at once the less likely they are to succeed at permanently implementing them. So spend this time getting to a comfortable place financially before January when you decide to break that bad habit, or start that new diet your friend is raving about.
This is supposed to be a season of celebration. It can be very easy for us to get caught up in the deals of the season rather than the reason for the season. Let's collectively take a step back, and financially secure ourselves before we head to the stores. One of the best questions to ask ourselves when spending the money we work so hard to earn is a simple one:
"Will this make things easier, or will it make things harder?"
Remember, our loved ones want the best for us as much as we want the best for them. Sometimes it's better to be financially responsible, keep track of our budgets, and give small gifts with big hugs.