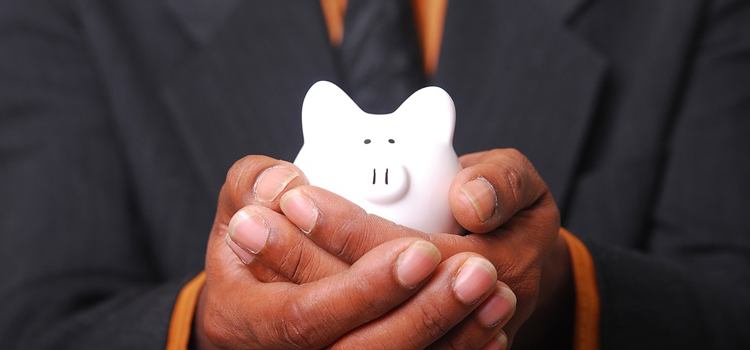 Extra! Extra!
It's that time of year; your tax forms are most likely already in your hands or headed to your mailbox. You also probably know whether or not you're getting a return, and its approximate size.
It's easy when a windfall of any size – whether it's the $20 bill in that old coat pocket, or a significant tax return – finds its way into our hands to ignore our better judgment and splurge.
To reference the previous post, splurging is fine! The key is healthy splurging.
We've done without our return for almost the entire previous year. We have jobs, side-hustles, and paychecks that sustain us while we over-pay our taxes. So, when our check from the Department of the Treasury arrives, there are several ways we can splurge wisely.
First, over 60% of Americans do not have enough money set aside in the event of an emergency. $500 is the number I'm talking about. That's generally enough to cover a speeding ticket, broken washer or dryer, or a couple of flat tires. Recovering from an event like any of those can take months for some of us. Use your return to increase (or create) an emergency fund – money that you don't touch until something goes truly wrong. Not only will your emergency fund earn interest while waiting for your rainy day, but it'll relieve you of that stress when That Thing happens and you don't have to worry about how to pay the cell phone/grocery/electric bill AND handle whatever problems arise.
Another great alternative is paying down debt. The average American carries between $5,000 to $8,000 worth of credit card debt. Use your return and pay off one of those cards, pay off that furniture, take a huge chunk out of your student loan debt. This "one time, once a year" financial boost can help you see the light at the end of the tunnel for the rest of the year. Think of it this way: That check you get today can rid you of an entire monthly bill – saving you far more in the long run!
Should you carry less than the average amount of debt, and you have an emergency fund for the "just in case" instances of life, then you're a prime target for the Splurge Monster. Sate that monster's hunger by spending your return on a long term beneficial purchase. A new appliance that encourages you to cook at home, or minimizes the time you spend cleaning satisfies that spender's craving and helps make your life more time (and cost) efficient. What about a riding lawn mower? That dental procedure not covered by your insurance? A new pair of glasses? Finding ways to subtly improve your health or quality of life can mean cutting future medical costs.
Your return may even enable you to maximize your assets. Re-do the bathroom, update fixtures, replace worn-out flooring; all of those things improve the value of your home. Not only are you tailoring your living space to your specific tastes, you're increasing your net worth. Your return may even be enough to provide seed money to that side-business that you've fantasized about starting which also has the potential to add to your net worth.
Maximizing your assets can also be described as investing in yourself.
Then, of course, there is traditional investing. We've talked previously about how investing is just an evolved version of saving. Take the time to talk to a financial advisor, and discuss your financial goals. Investing your return can provide a foundation to a healthy (or early) retirement. Investing is making your money work for you, and the great thing is that oftentimes, depending on your preference, it can be very hands-off for you. When I think of investing, I'm reminded of the popular tagline for some kitchen appliance, "Set it and forget it."
Remember, you've gone without it for this long. If you're in a position where a windfall like a tax return is necessary to your financial well-being, then take this one and break the cycle. Talk to people you trust about your finances, talk to the people who live with you and decide the best course of action. Read and research online, call your financial institution; there are so many ways for you to really evaluate and consider what to do with this year's extra income that you can begin a new, healthy, financial life for yourself. If you sacrifice practicality for temporary comfort I can all-but-guarantee within a week of spending your return, you will find something that money would have been better spent on, and wish that you had it. Make the best decision today, and you're inclined to make better decisions tomorrow. Make the best decision today, and leave no room for regret tomorrow. Make the best decision today, and know that your tomorrow is that much more secure.