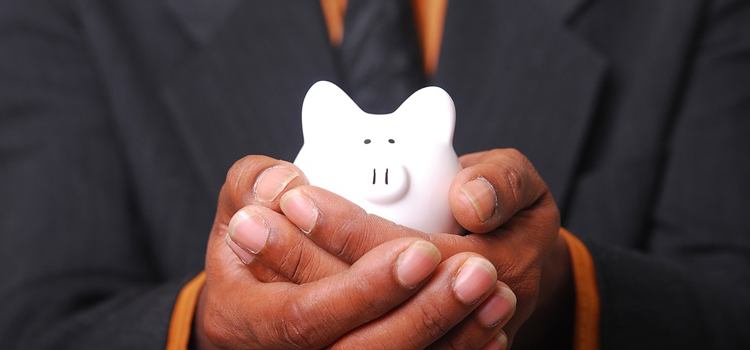 The Far Away Tomorrow
I am going to say the R-word, and I'll guess (conservatively) that around 60% of you will be tempted to tune out.
The R-word – Retirement.
Take a moment and consider – really consider – how much you think you will need to live on per month in retirement.
We work the majority of our lives, around 50 years, and when our knees are bad, our back is persistently sore, or when we are the prime targets for the inconsiderate side-effects of a long life, well-lived we – if we are very fortunate – get to say, "I'm retired!"
Social Security is still alive and well (for now), but we are warned regularly of its uncertainty. Those of you living on Social Security know that it is not enough to live exclusively on. The average age of a retired person in America is around 65, and we see seniors who appear to be well above traditional retirement age greeting us as we enter the supermarket, checking us out at the grocery store, and at a wide variety of other places in the work force. Do you ever wonder if they are there by choice?
Some retirees realize that what they have saved isn't enough to pay for that second-mortgage and take those vacations they always wanted to take. It isn't enough to head down to Galveston and go fishing and cover the electric bill. It isn't enough to buy the groceries, and cover the car payment.
Or worse – maybe it is for now, but it won't be in seven years, and they will have to re-enter the work force. They will be the greeters at the door, working the customer service counter, and so on just because they didn't think about paying bills at age 65 when they were 30 and buying their first house.
The average length of a person's retirement is 18 years. Traditionally, women get a longer retirement than men because they live longer.
I know two people who both retired together at age 65. The husband got three years of retirement before passing away at 68, but the wife will turn 83 this fall.
She no longer lives in the home they bought 62 years ago because she couldn't afford to maintain it. The central heating went out and needed replacing, then the floors and roof were starting to deteriorate. The house was large, and as she aged she couldn't keep up with the cleaning like she used to; so she moved into a small apartment in a suburb. Though she has lived in that apartment for over a decade, it still doesn't feel like home. That's not where she raised her kids and loved her husband.
What about those of us who will end up in nursing homes? What about those of us taking care of parents and grandparents with illnesses that are often hereditary? We see and experience the expense of their care, but are we giving thought to making sure our children can adequately take care of us in our advanced age? Millennials are less likely to have children; if we fall into this group, are we preparing to be financially self-sufficient in our advanced age?
If this worries you, it should. 38% of Americans do not save for retirement at all. 45% have nothing saved – this includes Baby Boomers and people who are rapidly approaching retirement age. If you're in this boat, we encourage you to course-correct immediately. If the topic of saving for retirement doesn't worry you that means you're extraordinarily wealthy, or you're well prepared.
"I can't save for retirement. I can barely pay my bills!" I know this is the thought some of us have. There is a long history of blog posts on this website that provide guides to saving and budgeting. Members of Education Credit Union who are struggling with appropriate money management can take advantage of a one-time-free consultation with the financial advisors at CS Wilson & Associates. There are resources for you.
Take the time to examine your 401K if you have one. Are you maximizing those contributions while you can? For those of you who don't have a 401K option, do you have an IRA (Individual Retirement Account) at your preferred financial institution? Have you contributed all that you legally can to it this year?
On that note, take the time to consider that retirement does not have to be at 65. You don't have to be a technological prodigy, successful entrepreneur, or a mega-millionaire to retire early. You just have to be dedicated. Wise, careful investments with no small amount of savvy and luck have made 35 year old retirees. What a dream to retire at 50, or even 40! Many have the goal and ambition to own a glorious mansion, or incredible automobile, or fill their passport with stamps from every country in the world. There's nothing wrong with that!
As you plan, know that it takes approximately $1,000,000 to pull in $5,000 per month for 18 years. That is to say, if you want to retire at 40, with an average life expectancy of 75 or 80, then it behooves you to earn and save two million dollars or more, and live on sixty thousand dollars per year. Adjust these numbers to what works best for you. Some of you may be okay living on fifty thousand or even thirty thousand dollars annually. Your financial goals are as unique as your fingerprints. It's your money and you have ultimate control.
There are calculators provided here on the ECU website, and scattered throughout the internet to help you calculate exactly what you need to save to achieve whatever retirement goals you have. They are free! Take advantage of the tools provided to you, and plan your future.
Tomorrow isn't guaranteed, but if it arrives, it's best to be prepared.