Of Finances and Family Trees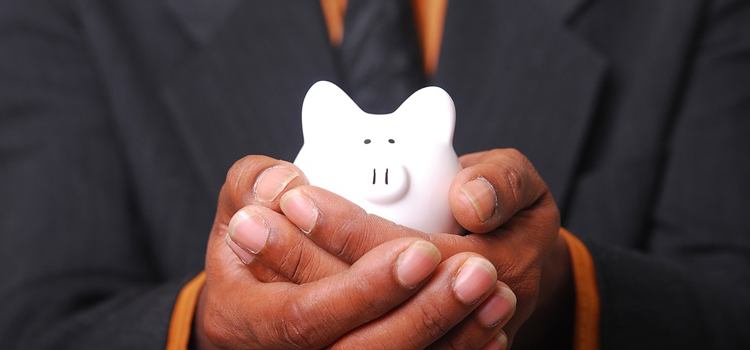 Of Finances and Family Trees
Genetics determines almost everything about you; from the color and shape of your eyes to allergies and mental illness. But it may surprise you to know that genetics is also a factor in how you spend or save money.
This discovery in recent years has actually created a new field called "geno-economics". Just as there are genes that govern your ability to tolerate certain types of physical pain (for example: natural redheads are more susceptible to temperature related pain like burns, and less affected by electrical sensations than non-redheads) there are genes that dictate your propensity to take risks, and your threshold of self-control. It is easy then to see how people who are naturally inclined to take risks and have a low threshold of self-control might become "shopaholics". Note that there are a whole host of genetic factors that determine a person's spending habits, but those are two primary ones.
Further study and investigation could help people predisposed to addictive or detrimental spending behaviors in the future. If undesirable spending behaviors can be discerned early, then it means that person can be helped to alter or curb their behaviors before they get in a financial mess.
It does appear that "Nurture" has an effect as well. A study done on risk attitudes in families showed that adoptees with parents who participated in financially risky endeavors also reflect similar levels of risk when making their own financial decisions. In fact, parenting and learned behaviors regarding finances strongly affect the spending and saving habits of teenagers and adults in their twenties.
A "National Financial Capability Study" was conducted by an organization linked with the U.S. Department of the Treasury and the President's Advisory Council on Financial Literacy. Three separate groups were surveyed: Approximately 1,500 American adults surveyed via telephone, along with 25,000 American adults were surveyed online, and 800 military service members and/or their spouses made up the final group surveyed. It determined statistics we take for granted today. Namely that 55% of Americans live just at or outside of their means, 60% do not have a savings of at least 3 months of income, and nearly 25% engage in high-cost, non-bank borrowing (payday or auto-title loans). When parents engage in high-cost borrowing like payday loans it's 61% more likely that their children will utilize those services to make ends meet as well. Military service members tend to manage their finances better than the civilians they protect. This is in part because members of the military who have financial difficulties are unable to achieve high levels of security clearance. Wise money management is actually part of their job. Also there are branches of the military that offer credit counseling and/or financial education that is easily accessible to them.
There is a clear relationship between a financially literate household and positive financial behavior. The more financially educated a person is the more likely they are to pay their bills on time, maintain and build savings, etc. While those who participate in unwise financial behaviors (payday loans, bill delinquency, and high amounts of debt) are shown to have low levels of financial literacy.
Psychologist, Dr. Jonathan Haidt, provides a wonderful metaphor for the financial Nature versus Nurture debate. He likens the relationship between inclination and choice to a person riding atop an elephant. The elephant represents what a person is genetically predisposed to do (take risks, desire instant gratification, etc) while the rider is our conscious choices. It's possible you or someone you know has what might be considered a "Rowdy Elephant". If that's the case, having a more knowledgeable (financially literate) rider is absolutely necessary to keep from being carried off the safe path and into the jungle of debt.
This is one of the many reasons Education Credit Union strives to reach every classroom and organization in our member service area to teach financial literacy. Our financial education department travels to any school or organization they're invited to and provides age-appropriate financial literacy presentations at no cost to anyone. Studies show that just 10 hours of financial education can affect a person for their entire life.
But let's not forget those Rowdy Elephants.
Another study was conducted on a group of 15,000 sets of identical and fraternal twins. Since identical twins share 100% of their DNA and fraternal twins share only 50% of their DNA, it could be deduced that if the spending habits of identical twins mirrored that of their parents, financial behavior is partially genetic. Within that study, it was concluded that 33% of financial behavior is genetic. It also found that savings behavior is strongly influenced by parenting in 20 to 25 year olds. There's an age bracket there because the parenting effect is not lifelong. By the time a person reaches their 40s the learned behaviors taught (either directly or indirectly) by parents has vanished. The researchers concluded that both genetics and lack of self-control are the dominant forces that govern savings behavior.
"But you just said financial education has a lifelong impact!" you exclaim. Yes, it does. The Parenting effect vanishes, but "Smart Nurturing" – financial education taught using psychological principles that is interactive and enjoyable has been proven effective. The fact is, curriculums like that of Education Credit Union are not widespread, and so the majority of Americans do not learn these principles in their youth and let Experience be their teacher. (And we all know experience can be a merciless instructor.) The best way to become financially healthy, or to maintain your financial health is to train your rider; become as knowledgeable as possible so you can effectively steer your elephant. Reach out to our credit union or your financial institution to see what options or tools they have that can help you get (or stay) on track. Just because the elephant is bigger and stronger doesn't mean you can't be smarter and in con