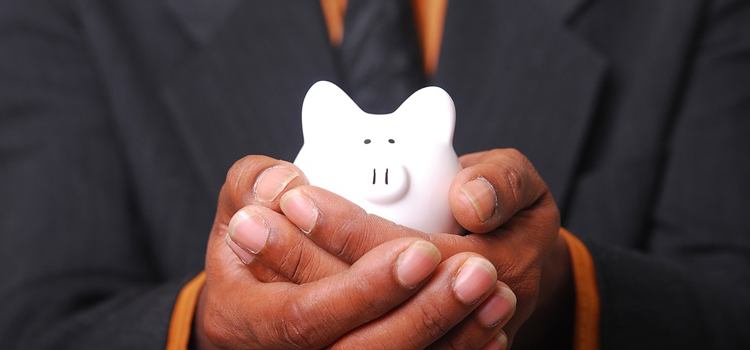 Financial Literacy Month
Across the nation, April is Financial Literacy Month. A month where educators and financial institutions really drive home the importance of financial literacy. In my line of work, financial literacy isn't limited to a month, but I love the fact that financial education is marketed across the nation for at least 30 days.
I don't think that the importance of financial literacy needs much explaining. Money will be a part of a kid's life, no matter if they have a lot of it or don't have any. Money may not make the world go round, but it sure does make someone's world a little easier if they know how to manage money. No matter if you're an educator, parent, or just someone who knows people, you have the opportunity to make someone's financial life a little easier.
In support of Financial Literacy Month, I would like to share with you the five financial topics that I think are the most important.
Saving. The winner of the "It's Much Easier Said Than Done" award goes to…saving. Saving is the number one talked about financial topic and it is also the hardest to consistently accomplish if you haven't developed a good savings habit. If you think your wallet is too strapped to save any money, look at what you may be able to cut out of your spending. Bringing your lunch to work instead of going out to eat can save you nearly $1500 a year (and that's for basic fast food). Remember, it's the little things that add up.
Budgeting. Like saving, budgeting can also be hard to accomplish if you don't have a lot of motivation to keep going. Remember, you don't have to be a spreadsheet guru to make a budget. There are plenty of free programs, websites, and apps that will help you budget your money and get you on the right track.
Credit. I've said it before and I'll say it again, credit is your financial reputation. A credit score summarizes everything that has happened on your credit report over the past decade and is reflective of the five factors that make up a credit score.
Credit scores DO NOT have anything to do with your income, race, background, gender, appearance, or what someone thinks of you. Anyone who uses credit wisely can have a good credit score.
Investing. Remember, you don't have to be rich to invest. Taking advantage of your company's 401K program or starting your own IRA can allow you to begin saving for your retirement. Even if you don't have a lot of disposable income, saving $25 a month could get you nearly $78,000 in 40 years to help you retire. Change that number to $100 a month and you're looking at a possible retirement savings of over $310,000. Saving something is definitely better than saving nothing.
Insurance. Protecting your assets is one of the smartest things that you can do. However, paying for protection you don't need could also be a waste. Nevertheless, talking with an insurance agent and seeing what kind of coverage is right for you and your family can save you thousands of dollars later on.
Financial Literacy Month is all about sharing knowledge to ensure that our youth grow up to know more about money than we did. If you have the chance this month to talk to a kid about money, take it. The more they can learn now, the better off they will be later.
Happy Financial Literacy Month everyone!
Until next time…