The Top 3 Things to Consider When you Want a Pet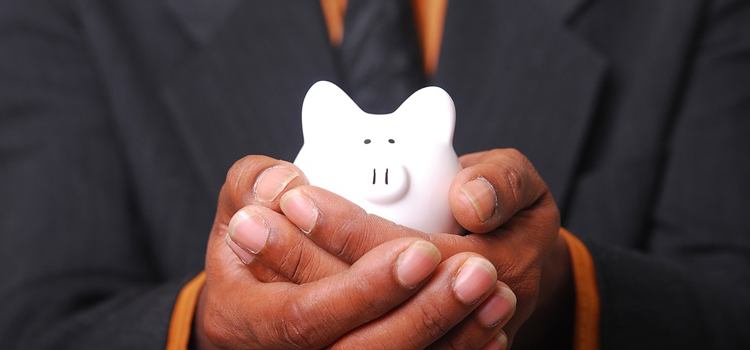 Chances are, if you're reading this, you own a pet. According to a Gallup News Service statistic six in ten Americans own some kind of pet. (There's also a 75% chance that if you are a pet-owner reading this then you own a dog, and a 50% chance that you own a cat.)
Often people get swept up in the moment when they see a puppy or kitten. "LOOK AT THAT PRECIOUS FACE!" or "I just couldn't let her sit there in that cage looking so sad for one more moment." I've also heard, "Well, we weren't looking, but he found us, and so here we are." Getting swept away in a single moment can have years-long financial consequences for your family. So though there are things to consider when purchasing, adopting, or finding that precious, fur-covered member of your family I am going to share the top three that I've experienced…
Medical Care
The difference between your pet living a few months to several – or even many – years is reliable medical care. Yearly shots and a physical exams are essential to your pet's well-being. The cost of taking your pet to the doctor for a standard check up and shots is MUCH cheaper than racing him to the emergency clinic in the middle of the night because one thing or another went wrong.

You have allergies? (One in 3 of you do) It's likely that your pets do, too. Are you prepared to provide them with adequate medication in such a case? What about as they age? Kidney and liver disease with dogs and cats is fairly common, but easily treated when caught early. But their medications (that they'll likely be on for the rest of their lives) will also be something you factor into your monthly budget.

What about emergencies? Rattlesnakes are everywhere; and should your pet get bitten the cost just for the antivenin can run between $700 to $1200 depending on where you go and the severity of the bite and how your pet reacts. Hit by a car? There's a charge for x-rays, bandaging, getting stitches, and so on. I've known several dogs who just couldn't leave a porcupine alone; it's possible they'll need to be sedated to remove quills from their mouth and throat.

So yes, Medical costs are definitely something to consider when finding, adopting, or shopping for that next member of the family. You don't work for free, and neither do your veterinarians, or veterinary technicians. That yearly checkup for shots, medications, and emergencies can run up a pretty hefty bill. Are you budgeting money aside to take care of those expenses?

Food
There's no doubt that diet is an important part of your pet's life. You can walk into any supermarket and find as many brands and flavors of dog and cat food as there are stars in the sky. They range from the astronomically expensive to next to nothing. Doing a small bit of research can reveal that what your pet puts into their body is just as important as what you put into yours.

Are you wanting your pet to go "grain free"? Talk to your doctor about the benefits and the things to look out for when selecting a diet, but whether or not you want to buy the most cost-effective food or if you're going to spare no expense – you need to budget for it. Does your pet get by on a $20 bag of food every month? Does your pet require medicated or specialized food that can run you $50 to $100+ per month? It'll always cost you something – is your budget you prepared for that? Ask your veterinarian or clinic with a phone call or reach out over social media, if you can. Keep in mind, Dr. Google is unlicensed and is known to give terrible advice.

Incidentals
Training classes, collars, harnesses/leashes, bowls, beds, crates, puppy pads, litter boxes, litter, poop-bags, clothes, costumes, treats, toys…you can enhance your pets life tremendously by making sure they have entertainment when you're not home with a fun (safe) toy. You may also save your favorite pair of shoes. If you have a cat then you might be able to save your furniture from being clawed to shreds by providing a scratching post. Dog that's afraid of storms? Then a Thundershirt is going to cost you. Cleaning supplies to keep the fragrance of pet ownership out of your home also aren't cheap, and all of those things wear out and need replacing over of time. These things may sound "unnecessary" to you, but what would you do if you had nothing to occupy your mind all day while the people you love most in the world are (for whatever unimaginable reason) not home? Pets get bored or even anxious just like people do, but rather than biting their nails their bad habits tend to manifest as destructive behaviors. Avoid replacing furniture, shoes, and clothes on the regular by making sure you provide all the necessary toys, enclosures, and training so your pet stays on your good side. Protect your pet, protect your belongings, and by doing so you're protecting your budget.
Cute comes in all shapes and sizes, and animals are scientifically proven to add joy and fulfillment to a person's life in a unique way from human interaction. It's also proven that our dogs (and even our cats) love us more than they love food. So we need to love them back by budgeting their expenses so that – like us – they can live their best life.
Fluffy can't go out and earn a living, Roscoe can't sit down and read a book or watch television when we aren't home. They can't tell us "I have a headache" or "My tummy is upset" so it's up to us to pay attention to them and be financially prepared to take care of them when we have them. Dogs and cats don't have Medicare or Medicaid. There is no government body that takes care of their hospital bills or living expenses when owners can't afford their care. It's up to the people that fell in love with that cute face to take care of them in every aspect – and we all know you don't get anything of value for free.