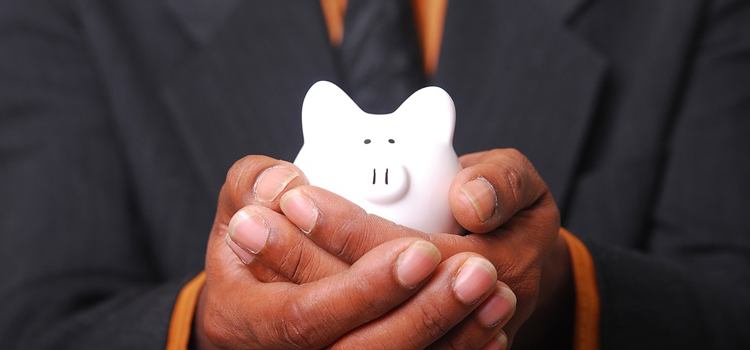 "Climate change" is an inescapable phrase in our current society. Whether or not a person knows what climate change is, they have at least heard about it.
Climate change is a long term shift in global or regional weather patterns. Weather is the outfit you are wearing today, and climate is your whole wardrobe. Climate change is as if someone is sneaking into your house and is slowly replacing all of your jeans with overalls, one by one, over a period of years. One day you will wake up and you won't find any jeans to wear, only overalls. The horror!
Many people watch their favorite media personalities distill complicated environmental science into five to ten minute sound-bytes that can make it easy to digest. Others may read long, weighty articles and become overwhelmed by the dire nature of the facts. Both groups often walk away with the new information wondering, "What am I supposed to do about this?" Opinions on climate change may vary, but very few people would argue against protecting our environment as best we can.
Not all of us have the time or resources of the Brazilian couple who planted 2.7 million trees over the course of twenty years, saving several endangered species and returning a forest to life.
Not all of us have the dedication and discipline of Jadav Payeng who planted a tree a day for 37 years and transformed a barren sandbar island into a 1,360 acre forest reserve. Some of us may think that "going green" or mitigating the effects of climate change in our daily lives requires lots of money or time, and that's not strictly true. Here are four great things we can do to help preserve our way of life for our grandchildren and beyond.
First, basic home maintenance and general money saving tips can also lower your carbon footprint.
Energy efficient lightbulbs are common in most of our houses now. Energy efficient bulbs are designed to last longer, and while they may cost slightly more up front, they use less electricity than incandescent bulbs, which saves money over time.
Smart thermostats can be a costly investment up front; they hover around $200 depending on the brand you choose. They go the extra mile and allow you to control the temperature in your home remotely, show your energy consumption in real time, and adjust their performance based on factors like humidity. For instance, if you leave the house at a generally scheduled time every day you can program your thermostat to shut off just after you leave and turn on a reasonable amount of time before you return home. You can always see how much you're spending on heating or cooling costs, and adjust the programming as needed to save money. The device will immediately recalculate your usage so you can see the immediate results of the settings you choose!
Group devices that are not always in use (video game consoles, stereo systems, lamps, etc) onto one power strip and unplug it when they aren't being used.
Most of the energy a washing machine uses comes from heating the water, so wash your things with cold water to save that little bit. (Plus, cold water washing helps prevent colors from fading, and keeps the fabric from wearing out as quickly. So you save money on replacing old clothes, too!) Use the moisture sensor setting on your dryer rather than the timer so it doesn't run longer than it needs to, or dry clothes the old fashioned way with a clothesline and skip the dryer altogether.
Next, we live in a sunny area, and the government is still providing significant tax credits for solar energy upgrades to your home until 2020. You could not only save on an electric bill, but you could also get money back for using the sun to power your home!
If your neighborhood allows, you can also install a wind turbine to power your home. Wind energy has proven to be more consistent than solar, but at home wind turbines may make noise, or be a visual shock for your neighbors. But given where we live, wind energy is a fantastic option.
The state of Texas is the largest producer of renewable wind energy in the United States. In fact, we produce more wind energy than most countries, according to CBSnews.com.
The city of Georgetown, Texas, with its 50,000 residents, is entirely powered by renewable energy. They made the switch because the cost of wind energy was less volatile than oil and natural gas.
The use of solar and wind energy across our nation has grown significantly – but we still have a long way to go. The amount of solar power being generated nationwide is enough to meet all the energy needs for approximately 5 million single family homes – for reference, about 29 of our nation's 50 states have total populations under 5 million.
Paying to create your own energy has proven to be more reliable and cost effective over time than paying a company for the electricity produced by natural gas.
One of the most common refrains against using things like solar or wind energy is unreliability. "It isn't always sunny," and "The wind doesn't always blow" are now becoming inconsequential as many companies are building new and improving upon existing storage technology so power from solar and wind sources can be stored indefinitely. The more money we spend with companies like that either by direct investment or purchasing their existing products brings us one step closer to realizing those energy efficiency goals.
For those of you with investment options, like a 401K or other financial vehicles backed by stocks, talk to your preferred financial advisor about investing in green energy companies or large companies (like Google and Apple) that have switched to renewable energy options already.
Finally, the best thing you can do to help preserve our way of life in the face of climate change is: Research and learn more. We want to be able to retire, we want to be able to shop local, start our own business, send our kids to good schools, make sure we have a job that is fulfilling, and accomplish all the things that we've always imagined doing. The only way we get to do that is if we take steps to preserve our way of life as best we can, and part of preserving that way of life is being good stewards with the little patch of the planet that we live, work, and play on every day.