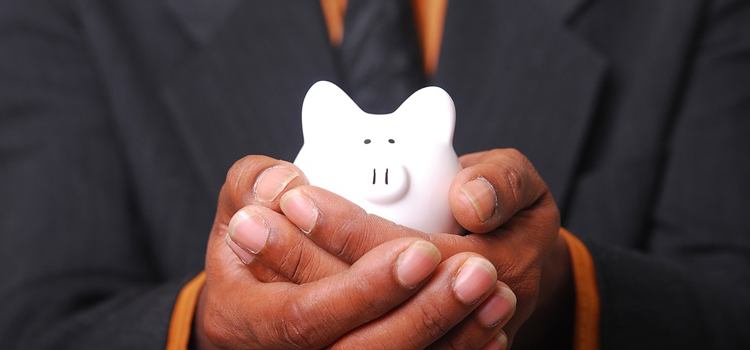 It's the most wonderful time of the year, or it's going to be soon enough. As exciting as this time of year can be for many people as we take time to connect or reconnect with friends and family, we can also become over stressed and feel the need to spend irresponsibly.
Almost every year since 2009, people in the United States have been spending more and more on gifts during the holidays. Last year, spending averaged $885 per person, and it's estimated to be $920 per person this year! Total nationwide holiday spending is expected to be over 1 TRILLION dollars. Many people shrug their shoulders at "million", "billion", and "trillion" thinking that because they sound the same they must generally be in the same ballpark. The fact is, those numbers aren't in the same ballpark – they are entirely different sports. Think about these numbers like this: If you wanted to spend one million dollars, you could spend a dollar every single second for 11 and a half days. A billion dollars is a dollar per second for almost 32 years. And one trillion? If a person wanted to spend one trillion dollars they would have to spend a dollar per second and it would take 31,546 years! That's how much money we as a nation are projected to spend in the next few weeks.
Don't feel the need to take on all that holiday spending yourself, though.
Here are some helpful tips to make sure you avoid overspending, and how to spend safely.
First, overspending can be very easy. The average person is exposed to approximately 5,000 ads per day from logos on clothing, products, and accessories to our social media timelines. To avoid the temptation to overspend this holiday season you can do these three things:
Make a budget (and stick to it) – a budget is simply a plan for your money. If you are unsure of how to create a budget, start by writing down your total income for the month, set aside some to save, and then begin subtracting each one of your bills. The leftover money is what can be used for gifts or other holiday expenses.
Under the Financial Education tab on our homepage, you can click on "My SmartMoney Lab" to take a FREE course on how to build a budget – and the course is less than five minutes!
Make your own "Naughty or Nice" list – some families are HUGE, and there's always stress trying to decide who gets a gift or how much to spend. Consider just purchasing a gift for those closest to you, and doing something more affordable like baking cookies, or creating fun little travel-sized gift bags with mini soaps or lotions. That way everyone still gets a little something, and you don't start the New Year in the red.
Don't buy gifts if it is not financially responsible for you to do so. Everyone goes through a rough patch, and your friends and family (who love you) would rather you be in a healthy financial place than have you hurt yourself to get them a gift. Be present even if you can't bring presents. The time spent making memories with people we love is the real gift.
Now, if you are in a financial position to take advantage of Black Friday, Cyber Monday, and all the other holiday season deals and discounts, here are three shopping safety tips for you to remember.
Check for the "S" – websites will show a little padlock next to the web address at the top of the screen. This indicates that your purchase from this website meets certain safety guidelines. It also is indicated by the "s" at the end of "http". Look at the very top of your screen right now where the website address is located – you see "https://www.educationcu…" that "s" stands for the word "secure". It is not wise to enter debit or credit card information on a website that does not have that s in their web address.
Make sure your antivirus software is up to date – if you're doing online shopping it is wise to make sure that you are not compromising your information. Spam e-mails, links to "unbelievable" savings or products, and other methods will be used to get your attention and ultimately your financial information – make sure your computer is protected.
Shop with a Gift Card – Savvy shoppers often load up one of our gift cards to shop rather than using their debit or credit card. This helps with couples who have joint accounts who may want to keep their purchases a surprise from one another. Gift cards can be loaded with any amount from $10 to $1000 and are accepted anywhere VISA is accepted. And if a scammer or thief gets a hold of your gift card it's not attached to your banking or credit card information. It's the most secure way to shop for the holidays! (And if you only spend the budgeted amount you load on your gift card, you won't be broke come January!)
With all the excitement, planning (and stress) around the corner, don't forget that it's not the things that matter – it's the people. That includes yourself. Eat all the good food and spoil the ones you love, but stay as healthy as you can at the table and at the check-out counter.