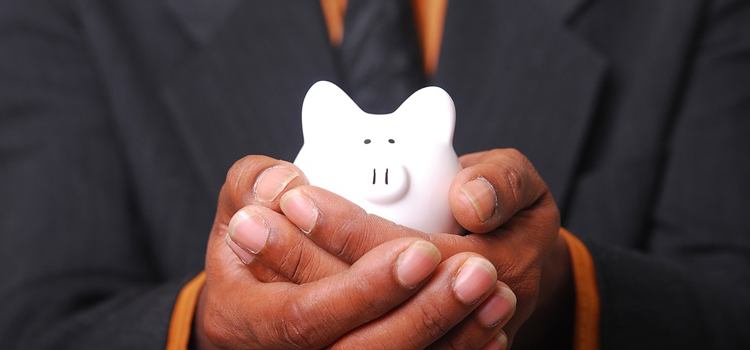 "If I Knew Then…"
As we ease into the New Year, we look back and take stock of what we have accomplished these last 12 months. We faced accomplishments, tragedies, and obstacles that taught us, refined us, and gently re-shaped us. During the holiday season, we became nostalgic as grandparents, aunts, uncles, cousins, and friends gathered around and swapped old stories. Then, as we headed home, we fondly looked back at our own stories and perhaps laughed and thought, "If only I knew then what I know now…"
For most of us, it's back to the daily grind where bills need to be paid, and work needs to be done. The stress of holiday shopping and spending has passed, and now it's back to the familiar stress of utility bills and car payments. That "If I knew then" logic doesn't really kick in about our financial decisions until that January credit card bill arrives, or even years after the fact when those appliances we financed are a monthly nuisance that makes it difficult to keep our heads above water. We move into the New Year together and create those resolutions that we are definitely going to keep. Our goals might be to pay off our credit cards, or start an emergency savings account.
To achieve that new resolution, financial professionals tell us to trim back on extravagances or non-essential items to pay off debt or save money. This is not news that anyone wants to hear. We want a way to improve our current quality of life without sacrificing anything that someone else may deem "extravagant" or "non-essential". We want to have our proverbial cake and eat it, too.
While that is valid, and may be an option for a few of us, it certainly isn't a possibility for everyone.
A study published by the Journal of Experimental Social Psychology, validates this desire, reporting that low self-esteem is a key factor for a person trying to decide whether or not to purchase something they can't afford. Making that expensive purchase creates a sense of belonging (Keeping up with the Joneses) and can temporarily increase the self-esteem of a person who lives paycheck to paycheck. When we make those rare, pricey purchases, we feel like everyone else we see on social media – we feel normal.
For some of us, it isn't a Smart TV, new car, or video game console that makes us feel normal – it's that daily $4 latte. It's that weekly manicure or pedicure. Those small extravagances are what we need for our own mental health to feel like we have something like an enjoyable life. However, it becomes a question of priority, and how often and how much we spend on those little luxuries. How much are they really costing us? Are there other things we can replace those luxury items with that are free or cheaper while we focus on our new resolutions and long-term financial goals? Knowing that our self-esteems may be more affected by tangible items than intangible ones can help all of us make healthy changes if they align with our goals.
But isn't that easy? Just scale down and buy generic, right?
Some of us readily agree to purchase generic medications or other basic necessities, but with clothing, accessories, or electronics it's often a different story. The authenticity of a Louis Vuitton purse or wallet, a Rolex, or any name brand luxury item matters to us, and researchers at Yale determined that it starts in early childhood.
Nike shoes don't make athletes run any faster than a store-brand pair of shoes bought at the supermarket. Yet the sense of pride that comes with owning an authentic luxury item is what keeps those brand names in business. We worked hard, and we deserved it. The generic version, or a facsimile, won't do. It's not just so we can impress other people, but it's how we make ourselves feel better. Treating yourself to a knock-off version doesn't feel like treating yourself at all.
When our financial educators go into Kindergarten classrooms the topic of "Wants and Needs" is the main portion of the presentation. At the end, the educators always ask "Now, which is more important Wants or Needs?" and the kindergartners always reply with a resounding, "NEEDS!"
We know better. Even as small children, we know how to prioritize things that are essential versus non-essential. But it is something we tend to lose track of as we get older, as we strive to be "normal" and "feel good" about ourselves.
Knowing why we feel we have to have this one fantastic pair of shoes, or vintage automobile, our daily caffeine fix from our favorite coffee shop, or whatever we want can help us begin to take charge of our financial situation and ask "Is this a Need or a Want?" and follow up with "Can something else that is cheaper (or free) meet this Need?" Having that knowledge in the back of our minds can help us navigate ourselves to a healthier financial place in the coming year.
We are not our possessions, our best accomplishments aren't always tangible, and our long-term goals are more important than our short-term pleasures. That's something that we should have known then, but are glad to know now.