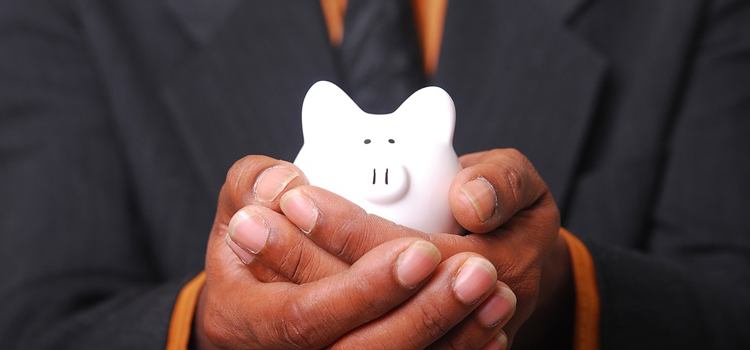 In Case of Emergency
There few things more harrowing than that moment when the money in your checking or savings account isn't enough.
Most of us have been there at one time or another.
Getting your automobile inspected with the last $70 in your accounts, and the service professional comes back to you with, "You need three new tires before we can approve your vehicle."
The transmission on your automobile goes out.
There's an emergency, and you take your animal to the vet clinic, and your pet requires a procedure that will cost hundreds of dollars.
Your refrigerator dies, but it happened this morning right after you left for work, and so when you get home you have a heap of spoiled groceries and you need a new fridge.
A plumbing emergency.
A window on your home is broken by the neighbor kids playing ball outside.
There are one thousand various circumstances that can put you in a bind at any given moment.
You can look back through the blog, and find many posts highlighting the importance of saving – especially saving for emergencies. While making sure you have enough money in your savings account to cover a wide variety of unexpected expenses is an essential financial goal. It is exactly that – a goal; it can be farther away for some people than others.
When that vet/mechanic/service person gives us the bad news, and the estimate of how much repairs will cost, the first thing many of us think about is the balance in our checking or savings, quickly followed by, "I don't have enough! What can I do?"
Often a store will have a credit card we can apply for, or our vet, dentist, or repair person encourages us to sign up for a payment plan by putting a deposit down. Sometimes those options aren't viable; we don't have enough for even a deposit. Or we know that high interest rate payment option will put us into even more of a bind in the future. That's when we sometimes make desperate decisions. It is rare for any of us to make the best decision when we are stressed, especially in an emergency situation.
When we are caught in a financial bind, the last place we think we can get immediate help is from our financial institution.
So, should you ever find yourself backed into a financial corner, Education Credit Union is here to help. ECU is about people helping people. That's the whole purpose of a credit union!
One option we have is called "Qwik Cash". We also like to call it a "Cash Stash". Here's how it works:
Qwik Cash is a line of credit. Any time you need cash fast, you can access your Qwik Cash funds and transfer the money to your checking account. Then you can easily pay for your emergencies using your debit card, or you can go to the closest ATM to withdraw the cash you need.
Like a credit card, Qwik Cash is a loan that is paid back, however the interest rate is typically lower than a traditional loan or credit card.
Limits on a Qwik Cash line of credit vary from a few hundred dollars to thousands of dollars. Approval can be instant with a call to our member support center. We can e-mail the forms you need to sign, and once they are signed and returned to us, you have instant access to the funds. This can all be done electronically, so you can do it sitting in the lobby of the clinic, or waiting room of the tire shop. Our goal is to be able to serve you as efficiently as possible. A credit union is people helping people. You are our people. We are here for you!