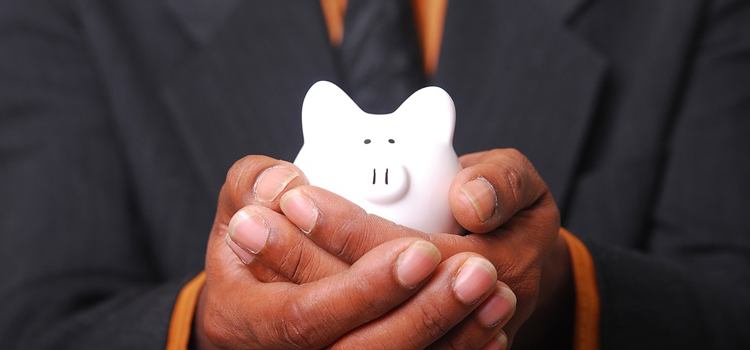 Around the proverbial water cooler you may have heard certain buzzwords that have gained traction in recent months. Words like "Cryptocurrency" or "Bitcoin". More and more people ask questions about investing in Bitcoin, and our financial educators are even asked by students in classrooms about cryptocurrency. So, what exactly is it? How does it work? And how does it impact you?
First, let's break down the definition of cryptocurrency. Crypto is a common prefix meaning "hidden", "secret", or "invisible". Currency is, of course, a form of payment. Cryptocurrency is literally "an invisible form of payment". The name also comes from the encryption techniques used to generate the units of currency. Bitcoin is currently the most valuable and oldest unit of cryptocurrency. Every single "coin" is generated by a computer and is entirely unique.
You read that correctly – cryptocurrency is created by computers. Specifically, a computer program designed to solve a complicated math equation – the solution results in a single "coin". Want more than one unit (or coin) of cryptocurrency? Then the computer must solve another, slightly more complicated equation that will result in another single unit.
Bitcoin is only one form of cryptocurrency. Think of it this way: fiat (traditional) currency comes in dollars, pounds, euros, francs, drachmas, pesos, etc. Each has its own varying exchange rate; for example, one peso does not equal one dollar. Cryptocurrency works similarly. There is Bitcoin, Litecoin, Dogecoin, Etherium, etc, and each has its own value. Bitcoin, being the oldest is the most complex for a computer to mathematically produce, and thus has more value than cryptocurrencies that can be manufactured by a mid-range computer system at home.
Cryptocurrency, before its current boom, was largely avoided and even maligned by common society. The very first cryptocurrency purchase was in May of 2010 for 2 Papa John's pizzas in Jacksonville, Florida, and the young man who purchased those pizzas spent $10,000 Bitcoins. As of this writing, one bitcoin is worth $8,096.04 – he spent $80,960,400.00 on 2 pizzas. Of course, at that time a single bitcoin was worth a fraction of a penny. However, it wasn't long before cryptocurrency technology was used for unsavory practices. A significant number of illegal online transactions were paid for using Bitcoin and other cryptocurrencies. Hence the long-period of time before mainstream society took notice. Now, though, people are hearing the big numbers flying around, and are eagerly jumping on the cryptocurrency bandwagon.
There are certain things to consider. Remember that cryptocurrency is not regulated like fiat money, or stocks. There is no central bank, no reserve, absolutely no safety net (or accountability) when it comes to cryptocurrency. So long as the units (coins) are not exchanged for fiat currency they are considered by the IRS to be property assets and are taxed as such.
In terms of use, cryptocurrency works similarly to the stock market. Values rise and fall on an almost hourly basis, but unlike the stock market there is not a long-term track record to look at regarding cryptocurrency. It has only been eight years since the first cryptocurrency transaction was made while there are nearly two century's worth of stock trading statistics available for examination; therefore, investing a significant amount of assets into something unproven and unregulated is an extreme financial risk. People have irrevocably lost everything due to hacking, deceitful websites, and just the highly volatile nature of the cryptocurrency trading game – and there is no recourse. Conversely, people have found themselves fortunate after dipping their toes in the murky waters of cryptocurrency, too. Remember that luck plays more of a factor in cryptocurrency success than patience or financial savvy – keep that in mind.
For over 80 years, ECU has had its fingers on the pulse of the financial market. Thanks to our members we are one of the best – that is to say, one of the most successful – credit unions in the nation. When our members are knowledgeable about how to wisely save, invest, and explore their financial options it benefits everyone. If you have questions about safe investment choices or maximizing your savings you can contact our partners at C.S. Wilson and Associates. Know that we hear you, we see you, and we value you – there is no ECU without U!