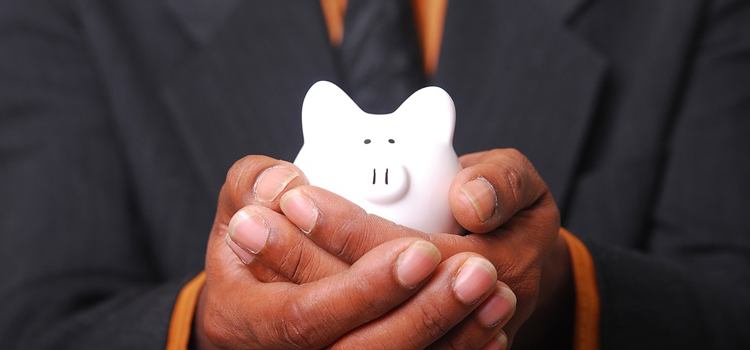 It Does a Body Good
It's rare that people actually consider how the balance in their savings account affects their physical health, but it most certainly does.
The cruel reality is that America does not "run on Dunkin'" as a popular donut chain would have us believe. With wages remaining stagnant more Americans end up in debt. With the rise of debt, comes a rise in stress, like night following day.
Stress is the root cause of a number of physical and mental health issues. Stress affects your heart, it also affects the brain; prolonged anxiety has been shown to cause depression. Brain scans of people who suffer with depression show that the physical nature of their brains is different than that of brains of people who are not depressed. There is a physical, tangible impact.
The first of the month is coming (isn't it always?), and that means some of your friends, neighbors, and co-workers are wondering how they are going to pay their rent, their medical bills, their phone bill, or how they're going to buy food. Stress caused by poorly managed finances is pervasive and far-reaching in our culture.
Financial stress can even affect us socially. For instance, a person might be able to *just* pay all of their bills, but now they can't have that cup of coffee, or once a week dinner with friends. Humans are social creatures, and though we are social we rarely talk about the day-to-day troubles we face, especially when it comes to money. So then we don't say, "You know what, Frannie? I can't meet you at Starbucks. I just made my car payment and it ate my lunch – literally!" No. We often say things like, "Oh I'm sorry I totally forgot. Next time!" Meanwhile, the stress-monster sits in the back corner of our mind sipping on a hot cup of our self-worth.
Many people are prone to medicating their stress by "stress eating", too. Often people find comfort in sweet or salty snacks that are high in calories and low on nutrients. The dangers of those sorts of food are well-documented, yet that doesn't stop us when times are tight from leaning on that bad habit, or those favorite snacks.
Many of us have families (spouses and/or children), and it may surprise you that your financial health also affects them. I have yet to find a person who is perfectly pleasant when they're stressed. Finances are in the top five leading causes of divorce. And there was a very interesting study done recently in South Carolina on the relationship between the academic performance of low income students and the time of the month that their household received food stamps.
The study, performed by Orgul Ozturk, Chad Cotti, and John Gordanier who are economists at the University of South Carolina, showed that students who "are several weeks removed from receiving their food-stamp benefits perform worse on an important math exam." According to Ozturk, "We find that when the test date happens to be very far away from the receipt date, students score much lower, significantly lower on the mathematics test."
It's easy to make the leap that when a student is hungry it's harder for him or her to concentrate. However, consider the stress in his or her home environment as well. His or her parent or guardian is feeling stressed. They have to make their low-income budget and their government assistance last.
One of the core values of Education Credit Union is promoting financial literacy. The financial education team often asks students or community members, "What does financial health look like?" The short answer is, "Being able to pay your bills, and having money left over every month."
Financial health begins with a budget – a plan for your money that you can stick to. The first thing in that budget is savings. Pay yourself first and foremost, always. Whether you can swing $10 a month or $1,000 per month, there should be money that you can put aside and not touch except in case of emergency.
Consider your own circumstances past and present through the lens of times when you maybe had less, and when you had more. When were you healthier? When were you happier? Financial health won't solve all the problems in the world, but it can definitely take care of a few big ones. Make a budget. Stick to it. Save your money so one day you may save yourself.
Financial Health – it does a body good.