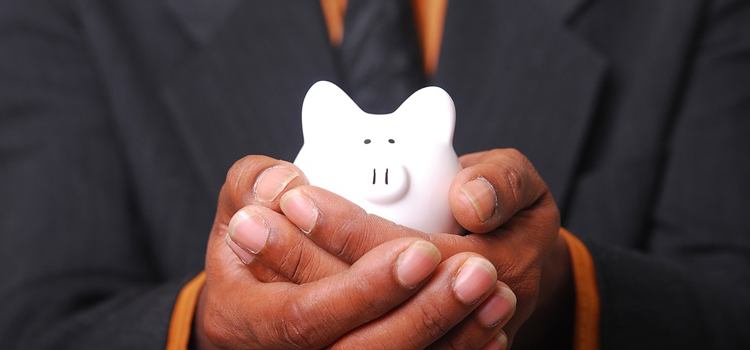 It Starts At Home
One of the most common questions asked of children is, "What do you want to be when you grow up?" Hardly anyone ever asks the follow up question, "Do you want to work for free?" When that question is asked reactions range from mild confusion to almost maniacal laughter. Of course no one wants to work for free, but very few consider the differences between knowing how to use money and the face value of currency itself.
Money is that thing that pervades every aspect of our society. Practically speaking, it is what feeds us, clothes us, and provides us with shelter – the list is almost endless.
The significance of money in our society isn't lost on anyone. (We all know we don't have enough!) But how to use it most effectively isn't something that everyone is taught.
Currently, the general public relies on school teachers to reinforce positive student behavior and teach math, algebra, calculus, physics, chemistry, biology, life science, earth science, social studies, world history, American history, Texas history, writing, language arts, English, a foreign language, any number of electives, sportsmanship, and in some states…financial literacy.
Our teachers do a fantastic job of communicating that abundance of knowledge, skills, and providing fundamental education, even when it comes to financial literacy! Citizens of states like Texas that require some form of financial literacy in the public education curriculum tend to have better credit scores, higher deposits in savings accounts, and lower debt averages than states that don't. However, studies also show that children tend to mimic how they perceive their parents to handle finances for the first thirty to forty years of their lives. So it's important that financial literacy starts at home. Below are three possible ways to begin shepherding the children in your life toward positive financial habits.
Consider three piggy banks. Almost every child's room has some sort of piggy bank in it. But it may be more useful (educational) for a child to have 3 piggy banks. One to save for emergencies, one to save for goals, and one to save for the future. Whenever they receive money they can divide it into thirds (for young children this can be a great way to also teach basic math and denominations) and put generally equal amounts in each bank. That way when a favorite toy is lost or broken, the child can take money out of the emergency bank to replace it, but still save for their goals and their future.
Often, the principle of "Save to Spend" is what we learn about money as young children. As we get older we learn about interest (the monetary value of time), and being prepared for "Just In Case" situations. Making sure children are taught early on to become comfortable with responsibly allocating their money, and familiarizing them with delayed gratification can make for a financially healthy adult.

Sidenote: Have you ever wondered why they're called piggy banks even though most of them aren't shaped like pigs? Wonder no more! In Middle English, "pygg" referred to a specific type of inexpensive clay that was used to make household objects like jars or pots, called "pygg jars." By the time the 18th century rolled around "pygg jar" had evolved into "pig bank", and since the shape of a pig was relatively easy to craft with ye olde pygg clay they became a popular shape – especially for children. This moved the meaning of "pygg" from the substance (clay) to the shape (animal) to finally mean anything used for the same purpose, and here we are…with plastic "piggy" banks in the shape of a truck or cartoon character. Some people may use the terms "penny bank" or "coin bank", but we don't talk to them.

Read books that teach financial literacy. It is known that reading aloud with young children helps them become better readers. It makes sense to get more bang for the buck by helping them become better readers and more financially and economically astute. Talk with your local librarian about books that can help with this subject, but here's a short list that our Financial Educators have used to help build their lessons for younger learners:

Money, Money, Honey Bunny! By Marilyn Sadler – this book in verse (Dr. Seuss style) features a young bunny who uses her allowance to buy gifts for friends and her family, and still has enough money left over to save.

Alexander Who Used to Be Rich Last Sunday by Judith Vorst – Alexander (famous for his terrible, horrible, no good, very bad day) receives a dollar from a family member, and bravely catalogues his journey from riches to rags detailing how he spent his one dollar.

If You Made a Million by David M. Schwartz – A child does chores for a mathematical magician who demonstrates how to use that income in various ways all the way up to one million dollars. It's an accessible way for young students to begin learning about investments, dividends, and saving money.

The Goat in the Rug by Geraldine (as told to Charles L. Blood and Martin Link) – A sassy goat recounts her life assisting a Navajo rug-maker. A funny and fantastic lesson over the "producers and consumers" material taught to second graders in our area.

Talk about money. Demonstrating the dollar value of honest work to our children cannot be emphasized enough. Some may think that the concept of bills and expenses may be too complicated for young minds to grasp, but if a child can remember all the names and superpowers of their favorite heroes and villains then they can certainly understand that there's an electric bill that needs to be paid by a certain time.

Make paying the bills an event every month. Make snacks, and have fun with it. Let your kids sit beside you with your checkbook or in front of the computer, and go through the bills – what each of them pay for, and why it's different than or the same as last month. Are you a superhero who goes to work to power up (earn money) so you can beat the bad guys (pay bills)? Or are you friends with your bills, and you pay them once a month for providing you with water, shelter, something to drive, just like your little one gets an allowance for doing chores?

The point is DON'T KEEP IT A SECRET. Those young learners are watching everything we do, and when they see or hear something they may not fully understand their imaginations will step in to complete the picture. A child's imagination should be their friend, not their teacher. Eliminate the mystery, and set them up for success. No matter what they become later in life, they will always work for a paycheck so it's important they learn how to use it early.