It's Okay To Be A Platypus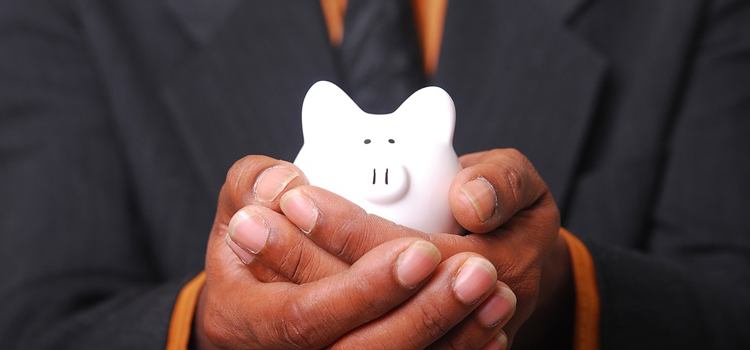 Sometimes you try to do everything right, and nothing goes as planned. Everyone has a story like that, so it's safe to say that it isn't unusual, but no less frustrating. As we continue to surf the ebbs and flows of an uncertain, pandemic economy some traditional bits of financial wisdom may not help our current financial situation.
It's important to be adaptable. Your budget may have been as reliable as a classic faithful steed, your credit score may have flown as high as a red-tailed hawk, your savings may have been as robust and full as a hibernating bear's belly, but now…things have changed.
If your finances can no longer be the reliable horse or carefree bird they once were, then it's okay to let them become something like a platypus.
That is to say, financial tricks or behaviors that may appear unusual or counterproductive to your goals at first glance may help you navigate a harsh financial landscape. Here are four ways to think outside of the box and maybe get in touch with your inner platypus.
Opening Up Another Line of Credit
Every one can agree that maxing out a credit card or line of credit is (at the very least) not a good idea.
The amount a person owes accounts for 30% of their credit score. That means that even if a person makes every payment on time, has a healthy mix of unsecured and secured debt, and a lengthy credit history – they can still miss out on the benefits of a really great credit score because of the amount they still owe to lenders.
Getting another credit card or opening another line of credit is a clever way to minimize this obstacle, and gain some financial wiggle-room.
For example, if someone had a total credit limit of $6,000 and borrowed $5,500 of that amount – they've used almost 92% of their credit limit. As long as they make their payments on time, and don't charge any more purchases to their credit cards their credit score may be good enough to get them approved for another credit card. Let's say the new credit card has a limit of $10,000. Now their unsecured debt ceiling is raised to $16,000 instead of $6,000 and that makes the $5,500 they owe only 34% of their debt instead of the original 92%.
This adjustment – so long as they continue to pay down their debt, and minimize borrowing on credit cards for expenses – can significantly boost a credit score in a short period of time. A higher credit score means better interest rates on loans, and better rates on things like insurance products as well.
Don't forget that you can receive a FREE, official credit report from all three credit bureaus, up to one a week, until April 2021!
Purchasing a Home
Taking out a long-term loan for a hefty amount during a period of significant economic uncertainty may not seem like the wisest decision, but depending on your financial footing it could be the best time to buy.
Interest rates plummeted during the height of the pandemic shutdown. This made it cheaper overall to purchase property or a home. If you are one of the ones who were fortunate enough to avoid an interruption in income, and are still renting, or are considering purchasing additional property, it's a buyer's market.
Standards for lending often tighten during times of economic uncertainty. That may mean you will need a higher credit score to qualify for the best deal, or meet other requirements set by the lender before you can get the loan.
While this may present more potential challenges, or require more toil on the borrower's part, the savings in interest make the temporary stress worth it.
This also applies to refinancing for people who currently have a mortgage!
Debt Consolidation
When presented with the choice of paying 5 bills per month in order to have them paid off in 4 years, but with $0 leftover at the end of every month, OR paying one affordable bill for 7 years with money left to save every month – which do you choose?
That's how debt consolidation works. Rather than making multiple credit card and loan payments, your financial institution may give you one large loan to cover your debt. This way, you will pay them one monthly payment that fits in your budget. This may postpone your debt-free date, but it can take some stress off of your monthly budget.
Buy Stuff
This is not an endorsement of random, non-essential purchases, but rather an encouragement to buy the things you are currently renting. If you aren't in a position to purchase or refinance a home, you can still purchase things like your cell phone, or your internet router. If you take a glance at your monthly bill there is likely a charge for the equipment leased. Most major cell phone companies have moved their customers over to leasing plans that allow the customer to upgrade with minimal hassle on an annual basis. But that leasing fee can eat into your monthly budget, especially if you're trying to tighten your belt.
Talk to your cell phone provider, and/or your internet provider. The up-front cost of purchasing your phone or router may be steep, but it becomes Yours and it can permanently reduce your monthly bill by a noticeable amount.
While you're on hold waiting for a representative, you're likely to hear about new promotions or specials regarding service. This is a good time to check and see if there are promotional rates that are cheaper than your current monthly service.
As the economic landscape continues to shift, it's important to keep our minds open to opportunity and unconventional solutions to unprecedented upheaval. Tried and true traditional wisdom works for many, but just like our friend, the platypus, sometimes success takes as unusual a shape as the environment in which we find ourselves.