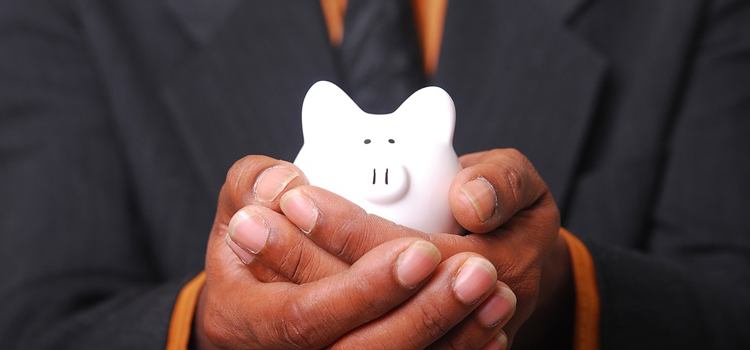 Life Saving(s)
Since 2014 life expectancy in the United States has continued to decline. Across all demographics, in every state, and in every age group we are living shorter lives. However, another thing that remains consistent is that the higher a person's income, the longer they are expected to live.
Often, people are encouraged to save up for that Next Big Thing. It could be a wedding, car, vacation, or down payment for a home, but today let's examine the three key factors that affect our life expectancy and our pocketbooks. Rather than saving money for new or different things that make our lives easier, we will explore money saving options that have the potential to literally save our lives.
We can save money so we can make healthier dietary choices.
The first factor in shortening the life expectancy of people in the United States is obesity. Some people are genetically prone to being overweight while others may be influenced by psychological or other environmental factors. However, one of the main reasons that people in the United States are more overweight is because unhealthy, heavily-processed food is abundant and cost effective.
Much of our affordable food options are rich in empty calories. This puts those who financially struggle more at risk to become obese. Working off those empty calories with a gym membership can be a nearly impossible obstacle because of a work schedule and supporting a family on a limited income.
But there are solutions! Those struggling to afford healthy food options like fresh fruits and vegetables can take advantage of community resources like the High Plains Food Bank. Only eating food prepared at home is another options, which includes meal-prepping, and doesn't encourage (usually more expensive) fast food choices.
We can save money to afford the help we need.
The next factor impacting our life expectancy is two-fold – alcohol related illness, and substance abuse. It is no secret that nicotine and alcohol cost significant amounts of money, and they are highly addictive. Statistically, low-income individuals are more likely to use alcohol, nicotine, or even illegal addictive substances to cope with stress or psychological trauma. Wealthier individuals struggling with addiction have the advantage of being able to afford treatment at rehab facilities, and/or long-term treatments at hospitals.
But all is not lost! Truly, the challenges of addiction can feel insurmountable, but if a person focuses on the next step instead of the whole staircase it can make their journey feel less daunting. Start small by saving up for one session with a professional counselor. If a person can save up for one session, then they can save up for another, and so on. There are other free community resources, like the local library, that can point a person in the appropriate direction to get the help they need.
We can save money to maintain our peace of mind.
Finally, self-harm is the third leading factor of the decline of life expectancy in the United States.
Therapy and medication to maintain mental health costs money. Appointments for testing and diagnosis costs money, insurance costs money, and if a person loses their job (and subsequently their health insurance) they can lose access to medicine they need to survive. Like with addiction, financially stable individuals can readily afford medications and counseling, which puts those who struggle at greater risk than those who do not.
Now that the obstacles are known, solutions can be examined. It is about as helpful to tell a financially struggling person to save as it is telling a drowning person to swim. They know what needs to be done; but are unable to do it!
The poorer a person is, the harder saving is because every dollar usually has to meet an immediate need. A person in that situation, who does not have a support system, must start extremely small.
Think of it as reclaiming time. Reclaim one hour of time per paycheck. A person who makes $7.25 an hour should save $7.25 from every paycheck.
A person who makes $7.25 an hour can set a savings goal of $58.00. That's their (pre-tax) earnings for one day of work. Hour by hour, paycheck by paycheck puts them closer to being able to afford that first appointment with a counselor. Little by little, they can work healthier food options into their pantry, and slowly make the contents of their cupboard healthier. If they (or their child) get sick and need to call-in one day, they'll have enough money in their savings to cover the loss of pay. That also gives them leeway if they need to call in one day because they got an interview for a higher paying job. Even if they don't get the job they still will have enough in savings to make up for the lost day of pay if they need it.
Just one hour's worth of pay per paycheck can make a real difference. It can lead to a healthier and happier life. The journey may be long, but every single step counts. Saving money does not just change your life; it can truly save your life.