The Marriage of Finance & Romance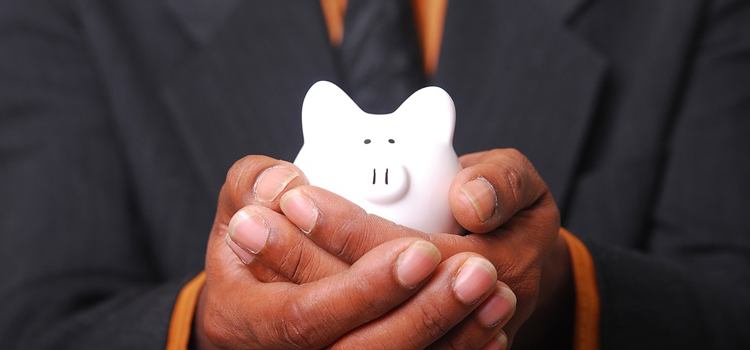 The Marriage of Finance and Romance
The second leading cause of divorce in America is money, and I am sure that this is not a surprise to you who are reading this.
Money feels like freedom – freedom from debt, freedom from the regular 9-5 workday, and freedom to travel.
Money feels like security – security for our futures, and security in case of emergency.
Money feels like love – it's an anniversary gift, an unexpected vacation, a wedding ring, and a nice house.
It may be love that "makes the world go 'round", but it is money keeping that "go 'round" machinery well-maintained.
Because of the important role money plays in our lives, financial stress can be the death knell in an otherwise normal, healthy relationship. In a committed partnership, it's not "yours" and "mine" in terms of finance it becomes "ours."
Which, naturally, makes it important to get (and keep) your house in order. Here are five quick tips to begin navigating combined finances in a healthy, positive, and productive way:
Talk about money. 




This might seem like a no-brainer, but clearly – being the second leading cause of divorce – couples aren't talking about money as often, or in the ways that they should, to benefit their financial partnership.  When someone is fired, laid off, or there's an enormous bill due in two days, this is not the best time to have a conversation about budgeting. Find a time when there is little financial stress; preferably when the bills are paid and there's no serious trouble looming ahead. Discern who is the saver and who is the spender. Savers don't chastise the spenders. Spenders don't belittle the savers. Determine one another's strengths and weaknesses, and work together to find a budget/financial rhythm that works for your specific partnership. The money belongs to you both – make sure you both have a voice.

Set (and STICK TO) a budget.

68% of Americans do not have a monthly budget. Two thirds of people spending money have no written plan for it. When our financial educators go to classrooms and community organizations to talk about budgeting, we often open with, "What is a budget?"

Nine out of ten responses begin with, "It's a limit…"

WRONG.

A budget is not a limitation. It is a plan. Think of it this way – if you want to drive from Amarillo to Chicago do you just hop in the car and drive vaguely northeast following the signs until you get there? No. You need a map – a GPS. Taking the right path doesn't limit you. It gets you to your destination worry free!

A budget is a GPS for your money. You have financial destinations in life – a new car, a nice wedding, a vacation, a new house, etc. Your budget is your spending guide to get there. People without a plan (without a financial GPS) are the ones living paycheck to paycheck hoping one day that they'll be able to afford a car, take that nice vacation, and so on. Now that you're in a committed relationship it is imperative to make sure you're both headed toward the same financial destination together, and you are using a map to get there.

Be open to change. 

In these conversations you and your spouse have about money, it may come to light that one of you is an overspender. Conversely, you or your spouse may be over-cautious. (Yes, there is such a thing!) Be aware and sensitive to your partner's needs. Accommodate one another's habits, while still keeping an eye on that financial destination. The necessity of compromise is part-and-parcel of a relationship; the key to successful compromise is making sure both parties are satisfied with the result. Recognize that spending habits can be changed. Responsibility can be taught and learned. If there's room for improvement, then that means a plan can be put in place to improve.Your money should work for you and your spouse – not the other way around.

Know the limitations of money.

People have many misconceptions about money. Maybe you've heard, "Money can't buy happiness, but it can buy (insert noun of your choice) and that's basically the same thing!"  It's easier to joke about money than talk about it. I mean really talk about it. Perhaps it is because our money (or lack thereof) is often tied to our own self-worth. Money is a tool to be used. It is not an identity. Have conversations with your partner or spouse about money, and remember that who they are as a person – or who you are – is not determined by the numbers in a checking or savings account.

Recognize that you and your partner/spouse's attitudes about money may change as often as your budget.

Budgets do not stay the same. It's not a "set it and forget it" deal. You reach one financial destination, and then you're back on the road headed toward another. Along the way, it may be that your priorities have to change. That's the nature of life. Your budget, and perhaps your attitude, will have to be adjusted accordingly.
The "opposites attract" adage also applies to financial matters. Hoarders and people who thrive on wealth accumulations often find themselves with people who love to spend. This is not abnormal. Interestingly, studies show that the longer people are together, the more polarized their views on wealth become. The hoarders hoard more, and the spender becomes more footloose in their financially carefree attitude. As you become more ingrained in your financial behaviors so does your partner; keeping that in mind from the beginning can prevent conflicts down the line.
Remember – marriage isn't just a romantic decision; it's a financial one, too. Relationships that are open and honest while working together towards financial goals find that money is a stepping stone on the path to success rather than a stumbling block.