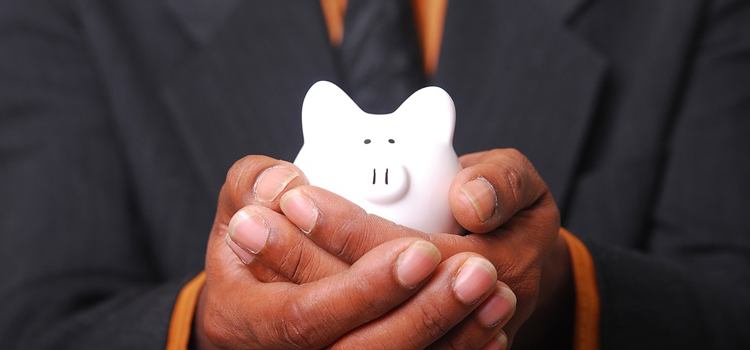 Mobile App = Easy Button
Part of the service we expect from any business is convenience. We can get our groceries delivered, or order them and have them set aside for us to pick up from the supermarket. We can even have fast food delivered. We can pay bills over the phone or with a few mouse clicks, or we can even set up automatic payments. Every industry has modified itself to be more accessible and efficient for us, and this includes our financial institutions.
No matter where you choose to keep your money, your financial institution probably has an app for your smartphone that will almost completely eliminate the need for you to walk into a branch unless you want to. Outside of the ability to check the balance in each of your accounts in seconds, here are the top 10 benefits of using ECU's five-star mobile app on your smartphone or tablet. Does your banking app offer these services?
#10 – PopMoney. PopMoney is a feature that works like Paypal or Venmo, that you access through the app. You can send money to anyone so long as you have their name and phone number or e-mail address. They receive a text or e-mail that you are attempting to send them money, then they enter their appropriate information to receive the funds into their account. If they choose not to accept the money after three business days then it pops back over to your account!
#9 – Money Management. Money Management is a tool provided by ECU that helps you budget and control your spending. You can sign up for it in our online banking system, but forever after you can use the feature on the app. Money Management breaks down your spending in a budgetary graph so you can see in pie-chart form exactly how you are spending your money and where you are spending it.
#8. LiveChat. Under the "More" tab when you open the app, at the very bottom is the option to LiveChat with support staff. When you use LiveChat you are texting a person who works in a branch near you. Questions about when a deposit will post? Curious about a suspicious transaction? Wondering how to use or set up additional online features? If you would prefer not talking on the phone, or are in a situation when talking on the phone is inconvenient then the LiveChat feature can be a useful timesaver!
#7 – Get money back when you shop! Purchase rewards is a tool in the ECU app that offers cashback discounts and rebates that change monthly. For example: "You can receive 10% cash back on your purchase from PetSmart!" You accept the offer by clicking on it in the app, and then when you use your debit card at PetSmart you will receive your 10% cash back within a matter of weeks, and it posts directly into your checking account.
#6 – The Bill Pay feature. Many corporations (like cell phone and mortgage companies) offer small discounts to people who have their payments automatically drafted from their checking accounts. For us, as consumers, having our fixed expenses automatically removed on a date that we choose eliminates the stress and worry of a missed or late payment. It also saves us having to write out and mail checks, log into each website, or deal with an over-the-phone payment system. Bill Pay streamlines the process and makes the pain of paying bills a little less painful.
#5 – Apply for a loan OR open an account! If a person works odd hours, or doesn't have time to sit and wait to speak with someone at a branch or over the phone, we have made it possible to apply for loans and open accounts online. During each of those processes there can be several documents to sign – we can e-mail those documents to you, and you can sign them electronically. A great option for the person who is always on-the-go!
#4 – The Locations feature on the mobile app shows our members where they can access an ATM without an out-of-network fee. Again, almost every financial institution has this option, but because of ECU's partnerships with various networks our members have access to 50,000 ATM's nationwide. Make sure you still notify us that you're traveling (We don't want to sour your vacation by restricting your card due to unusual activity), but while you're out and about know that you can likely grab cash without a transaction fee because there's an in-network ATM nearby that you can use!
3.You can manage your cards via the app. Every financial institution offers a debit and credit card, and we offer convenient ways to control them. You can put limits on your own spending, set up text alerts for transactions, and even disable the card if it is lost. Features like this offer users control and peace of mind.
2.Deposit checks from your phone or tablet! Mobile deposit is a feature that allows you to take photos of a check with your smartphone or tablet and have it deposited into your account. This is great for those of you whose schedules won't allow you to get to a drive-up during traditional business hours, or if you just prefer to do as much of their banking from home as possible.
Drumroll, please…
The #1 top reason to use your mobile banking app is…
The ability to transfer money immediately between your accounts can be a lifesaver. It's also one of the most widely used features of a financial institution's mobile app. Moving money from savings to checking to cover the cost of dinner and a movie, or pay the higher-than-usual water bill without having to chat with a person or drive to a branch is one of the oldest and most valuable features of mobile banking.
Convenience is one of the most common indicators of innovation, and financial institutions strive to make your experience as stress-free and efficient as possible. At ECU, we do that by offering a bevy of products and services specifically designed with you in mind. As always, we appreciate you, and encourage you to remember that we are always just a click away!