Nothing but a Number…and that's Something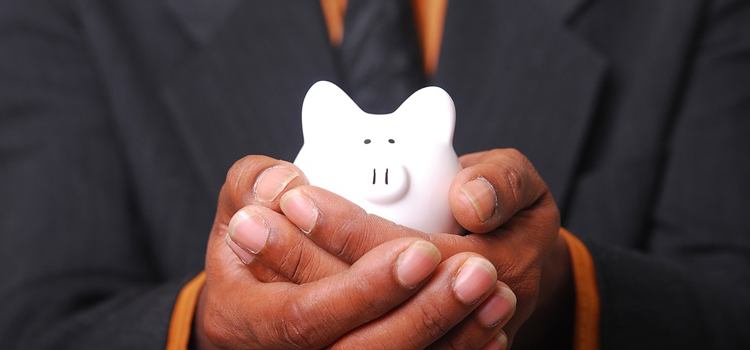 Nothing but a Number…and that's SOMETHING!
Imagine a world where the kind of car you drive, the neighborhood you live in, how trustworthy and valuable you are to society is determined by a secret number.
Imagine then that this number is inescapable. Without this number you wouldn't be able to get a loan to buy property, or an affordable rate on a car – it even affects your insurance rates! – and this number is delicate. Everything you do with your income affects this number; the bills you pay (or don't pay), or pay even a day late make this number drop rapidly. That's another thing – this magic number appears to go down far easier than it rises.
Imagine that this magical number makes or breaks your quality of life.
That sounds like a strange and possibly scary world to live in, but that's exactly the case.
Your credit score is the magical number.
There are a few credit score models that are used, but this is the most commonly used scoring bracket:
Excellent Credit: 750+
Good Credit: 700-749
Fair Credit: 650-699
Poor Credit: 600-649
Bad Credit: below 600Credit Unions and banks look at it this way: The higher the number the less of a risk you are when they lend you money.
There are five primary factors that cause your credit score to change:
The lower the number the less likely any financial institution will take a chance on loaning you a significant amount of money. The ability to afford the house that you want, or the car that you want, or even getting a good rate on your insurance can all change based on your credit score.
Payment History – Do you pay your bills on time every time?
Amount of Debt You Owe – If you have $3,000 of available credit and you've used $2,500 of it, that demonstrates a dependence on money that isn't your own income–a big red flag to a financial institution.
Length of Credit History – If you've only had a credit card for 6 months, or been paying on your student loan for just a few months, that isn't long enough for a financial institution to see if you're actually a responsible spender.
Mix of Credit Accounts – Do you just have credit cards (unsecured debt), or do you only have a car loan (secured debt)? A mix of different kinds of debt demonstrates that you are fiscally responsible in different ways – which makes you more trustworthy.
New Credit Inquiries – Applying for multiple credit cards or even increases in your credit card limit in a short period of time is a red flag. Like owing a significant amount of money on credit cards, a large number (between 3-5 in one year) of credit inquiries demonstrates a dependence on money that isn't money you've earned. This is a red flag for financial institutions.First, you have to know your credit score. The Education Credit Union website has a link that will take you to a scoring agency sanctioned by the Consumer Financial Protection Bureau, and it is free of charge for each annual visit. The popular website, Credit Karma, is one of several that also offers free credit checks. Check your credit at least once a year, and know your score.Finally, from now on, never take on more debt than you can handle. If you find yourself hovering just above the red every month it may not be the wisest decision to take on more debt. Pay some bills off, then re-evaluate in a few months or next year. If you find you're able to get a Secured credit card from your financial institution that is an excellent way to build your credit. We at Education Credit Union not only offer a secured credit card, but also a line of credit called "Qwik Cash" that, when used properly, can significantly improve your credit. It is strange to think that one number has so much power over our lives, at least that's how it can seem. In truth, it's how responsible we are with our income that affects the number – it's completely within our control. Your credit score is the unforgiving mirror under fluorescent lighting of your financial self; it will tell you (and the financial world) how responsible or irresponsible you really are. The great thing is, you have the power to change it for the better at any time.
If you're a person with good or excellent credit, pass on your personal budgeting tips to someone who may need it. Many kids growing up are told "Never get a credit card" or "Don't worry about getting anything on credit," when the harsh reality is that without that magic number – without a credit score – many milestones like purchasing a car, home, or insurance at reasonable rates becomes impossible in modern society. It's never too early (or too late) to begin learning how money, credit, and finances work!
Second, pay your bills and pay them on time – this is the most surefire ways to improve your score over time.
Now, if you find yourself sweating dollars and cents as you read this, don't fret! There are as many ways to elevate your credit score as there are factors that lower it.