Online Shopping During Quarantine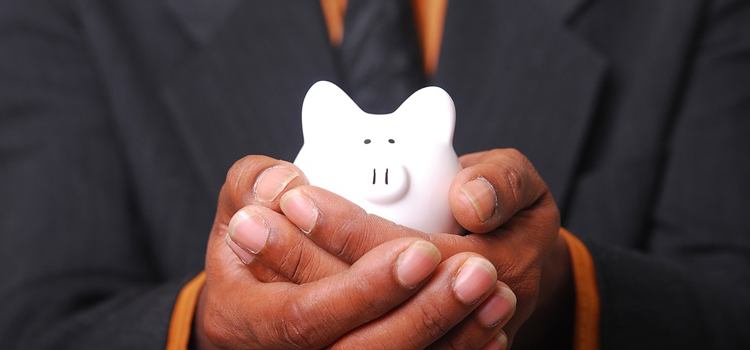 Our Finance Experts' Tips for How to Shop Online During Quarantine
These best practices will keep you from making online purchasing mistakes during this time of economic uncertainty.
In order to follow social distancing guidelines, many of us have turned to online shopping as much as possible. Before COVID-19, the average person in the United States was exposed to 4,000 to 10,000 advertisements per day. Now that the majority of consumers are home in front of their televisions, on the couch with their tablets, and scrolling through social media newsfeeds on their phones, advertisements are all but inescapable.
It should come as no surprise that many people are adding a few extra items to their shopping carts as they adjust to the "new normal" of conducting their work from home, or having to stay home from their job. As we have noted before, spending becomes easier when you use your debit card or credit card rather than cash. The combined ease and safety of using a card at a checkout, the relative boredom of staying at home, plus a bombardment of advertisements can lead to financial behaviors that can put a surprising dent in your checking or savings accounts. Here are five tips to help you maintain financial responsibility (while still leaving room for the fun stuff) during these uncertain times.
Limit your shopping cart checkouts to once a week while quarantined.
Many people shop because they are bored, and social media sites often sell user-data to private retail companies so that you can be targeted for advertisements that better suit you. This means that ¾ of the time you scroll through your social media newsfeed you are going to see an advertisement for something that you are likely to want. Usually these items are gadgets, toys, or clothing items and they are advertised at sale prices.
Remember the power of, "We'll see." Shop every day if you like. Add to cart as often as you want. But only click "place order" or check-out once a week. This will allow you to add to your cart as you like, and then at the end of the week you can review your potential purchases and make sure you still want them. A lot of things we think we want or need in the heat of the moment lose their luster at second glance.
To help stick with it, make "Check-Out Day" coincide with something like your weekly grocery store trip. This way you can compare your essential spending to your non-essential spending and make sure the two are appropriately balanced.
Save as much money as you spend online shopping
The general recommendation from financial experts for monthly savings is 15%. That was a challenge before, and for many now it is an even more daunting task. However, if a person has trouble saving money, but no trouble filling up a shopping cart and placing an online order for non-essentials then there is still room to save some money.
A financial safety net – an emergency savings – is absolutely necessary. Take this time to make sure you build your savings while you fill up your shopping cart. An easy way to do that is to "price match" your non-essential spending and your savings.
If you check-out from your favorite online retailer, and your total (with taxes and shipping) comes out to $60.57 then transfer that same amount to your savings account.
Your checking account would take a $121.14 hit. The first half of that goes toward the items you purchased, and the second half goes to your future self (and your future self will thank you).
This may encourage some of you to spend less on non-essential items and save more than you did before.
Seek out trusted accountability on your purchases, just like you would with your workouts or diet plan.
One of the main reasons most people struggle with their finances is because they don't talk about them. We have friends who are eager (sometimes over-eager) to share their latest diet or fitness regimen, and they do so to keep themselves accountable to their goals and behaviors as well as encourage others to participate with them. The same behavior should take place when it comes to finances, within reason.
Find someone you trust like a spouse, family member, or friend, and have them review your online shopping cart before you check out (once per week). They should ask you questions that keep you accountable like, "Do you really need that?" or "What's that for?"
It's also likely that you will self-edit and remove unnecessary items yourself before showing your shopping cart to your trusted person, and that will save you money at check out.
Make a plan for what you are going to purchase before you purchase.
"This is on sale now, but I won't need it for another six months." Then don't buy it. Six months ago, we did not know what the month of April would look like, and October is even more unclear. If you cannot think of an immediately useful purpose for whatever you are tempted to purchase then choose the "Save for Later" option in your shopping cart.
Don't forget that there is a difference between "neat" and "useful." Time saving gadgets, appliances, or products can be fascinating, but think of how often they would actually be used before you make the purchase.
If you won't use it more than twice before you make your next online order, then you probably don't need to order it right now.
Give yourself something to look forward to while you're sheltering at home.
In the midst of all the harrowing news, it can be easy to lean on things that bring us joy in ways that can be unhealthy. Shopping is a feel-good activity for many people. The anticipation of reward causes our brain to release dopamine which creates a positive feeling. But using your debit or credit card every time you want to feel good can get expensive quickly. Even more troubling is that because we are so adaptable, we get used to that good feeling and we could feel the need to buy more stuff to feel the same pleasant feeling.
Stop.
Take a deep breath, and lean into your scheduled shopping times. Get your brain and your shopping habits in a comfortable, healthy rhythm. Once you've established a "Check Out Day" then it's likely you'll have a semi-regular "Delivery Day" to celebrate on the horizon.