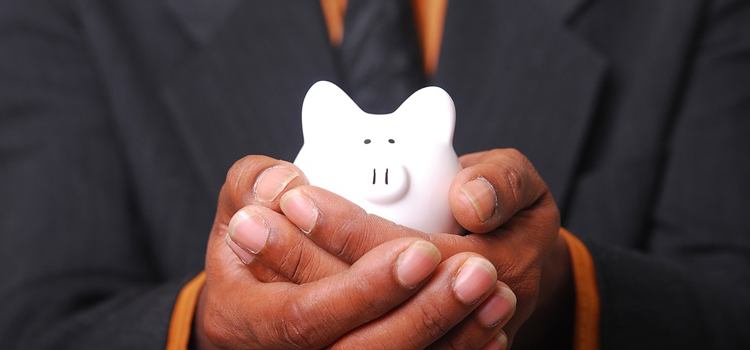 People who smoke tobacco know that it is highly addictive and harmful to their health. There are warning labels on the packaging, public service announcements regarding the medical dangers, and that's not mentioning the six million lives lost every year to smoking and tobacco use. Yet there are still people who smoke cigarettes.
When asked, it's likely that a smoker will say something like, "One of these days I'm going to quit." That may be entirely true, but "one of these days" is rarely tomorrow, or anytime in the foreseeable future. People know it's harmful, people know it's dangerous, people know it's expensive, and yet they still smoke.
This is one example of The Akrasia Effect. Essentially, akrasia is the state of acting against your better judgment. Another prominent example of akrasia at work is within the average person's checking or savings accounts.
We know we should be saving in case of emergencies.
We know we should save more for retirement.
We know we should take that little bit extra and pay down our debt.
Akrasia can look at our finances and say things like, "You've done so well; go ahead and get that pair of shoes. You deserve it after what you've accomplished!" and "You can put that extra in savings next paycheck because this is on sale right now!"
Sometimes it can even seem like akrasia is looking out for us: "You can pay an extra $40 on that minimum payment, but once you do, that $40 is gone, and what if something happens?" or "If you're going to have to move $20 from your savings to pay this bill, then you might as well just go ahead and move $100 out of savings just in case something else comes up. You don't want to have to keep transferring money…"
Akrasia even makes us feel better about making poor decisions, "You can set up an automatic deduction to your retirement account later when you're more stable…"
When people make decisions that feel good now, but hurt later, akrasia can usually be found lurking nearby. So rather than present tips on how to get out of debt, or how to save money; here are five ways you can stand up to akrasia and put your best interests in the driver's seat.
First, make sure your plan is realistic.
"If I replace every meal with one package of ramen noodles and never turn on a light or use electricity in my home, I can pay off my student loans in 4 months!"
That is an example of a plan that is not realistic for most people. Part of being successful at enacting a plan is being honest with yourself and recognizing talents and limitations; play to your strengths and mitigate your weaknesses. For example, a person who has decided to save money by only eating meals prepared at home, but who is impatient would be best-served by meal-prepping instead of cooking every night. It's not likely that they will want to take the time to cook a meal after working all day. They can cook their food for the whole week in one day, safely store it, and then re-heat as needed rather than having to cook or go through a drive-thru. Akrasia will likely have something to say about it, but so long as they're honest with the steps they are willing to take, then being realistic can help keep akrasia quiet.
Next, write it down.
Writing down expenses is the first step to managing a budget, and a budget is the map that will take a person (financially) wherever they would like to go. Writing down your financial goals, and keeping track of your expenses can distract you from what akrasia may say, "This is boring!" or "How much does this help, anyway?" and "I don't have time for this." Statistically speaking, those who use a spreadsheet or just use a simple pen and paper to keep track of their budget are more successful than those who don't.
Talk about it.
Another thing that can help prevent procrastination and drown out the voice of akrasia is talking about your plan with someone you trust to keep you accountable. If you are a parent then this may be a teachable moment between you and your children about finances, and (since children are directly affected by how well their parents handle money) a child can make an excellent accountability partner. The voices of our friends or family can drown out whispers that would keep us procrastinating or lead us down rocky roads.
An accountability partner can also encourage you through those tough times. Akrasia may tempt us to abandon our plan to save or free ourselves from debt, but a trusted friend or family member can remind us of our goals on the horizon and help us make adjustments to our plan rather than throw it out.
Look for inspiration.
Success stories can keep you focused. Akrasia often talks about all the reasons something won't work ("So why even try?"); remember that you are not the first to try and accomplish your goal. Someone, somewhere else has tried it and achieved it, and it's very likely that their story is on the internet.
Also, success stories aren't complete without adversity. Reading other people's success stories can not only stoke the fires of encouragement and focus, but they can also be great guides on how to deal with certain kinds of stress or adversity.
For instance, one woman told the story of how she and her spouse eliminated tens of thousands of dollars in debt in only a handful of months, but was quite honest about how "frustrating" and "painful" it was not to buy anything unnecessary for the two years it took to achieve their goal.
Finally, remember your Why.
Are you determined to pay for your child's higher education? Are you desperate to live debt free? Are you done with the end of the month "How are we going to eat?!" scramble? Are you preparing to take care of the living arrangements for an aging relative?
It's just as easy to make an airtight financial plan as it is to fall into old habits. You know what to do, but the problem is just sticking to it. Let your Why be your strength.
"I don't want to" has a name – Akrasia. It's not that you don't know better. It's not that you can't do better. Now, using these tips (and any others you may find along the way) you have the ability to say goodbye to Akrasia once and for all.