Put the Gold in your Golden Years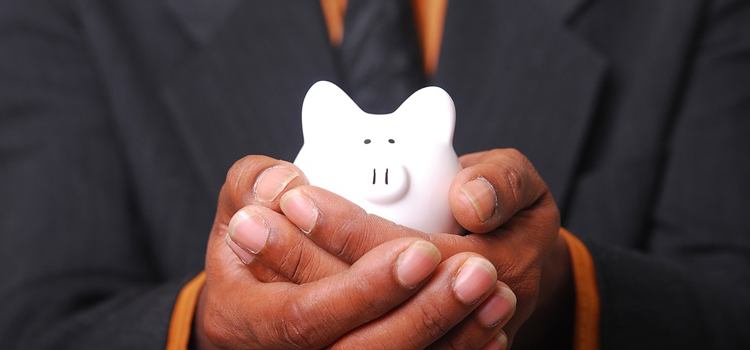 Put the Gold in your Golden Years
This blog was originally published in the summer of 2017, but the message bears repeating. For those of you comfortably nearing retirement, let it be an affirmation of all the right choices you've made, and for the rest of you let it serve as reminder of what's waiting for you on the horizon.
You will die broken, wrinkled, and poor if you don't start saving for retirement!
Sorry, I had to say something to get everyone's attention because the fact is – no matter your age – your personal retirement plan should be something you know as well as your current checking account balance. Young people in general believe that retirement is important, but handle it with an "I'll take care of that tomorrow" sort of attitude. Think of this as a sort of financial wake-up call. If retirement age is 40 years away or 4 years away, you need to have a plan in place.
Let's be cynical for a minute.
Whoever you are and whatever your job is right now, whether you're financially stable or you're pulling into the gas station on fumes every payday can you maintain your lifestyle on less than what you make now?
If you're fortunate, that mortgage will be paid off, you'll have a nice car that runs well that'll be paid off, too. Hopefully by the time you reach retirement age your monthly expenses will be significantly less than they were in your mid-thirties. So "Yes," you say, "I will certainly be able to live off of less than what I make now when I'm retired. I'll have fewer bills!"
If you're fortunate – that's certainly true. The average Social Security payout is about $1300 per month, the maximum is around $2600 per month –these amounts vary by how much you paid into social security and at what age you choose to start collecting it (hint: if you start collecting in your early sixties and you didn't pay in much over the course of your life you can expect to not even meet the average monthly dispersal amount. Studies also show that women tend to collect less than men – maternity leave, and generally lower wage jobs where they don't pay as much into Social Security over the course of their professional life which leaves American women at a significant disadvantage in retirement.)
What is also true is that if you're one of the 70% of Americans on prescription medications the number of medications you take (not to mention their cost) as you age is likely to increase. When you're retired are you paying out of pocket for extra or specialized insurance coverage, or do you believe Medicare will be enough to meet all of your financial needs? (The fact is, Medicare is shown to cover only an average of about 40% of the medical care of senior citizens over the age of 65). And I hate to say it, but the chances of injuring yourself while performing regular household tasks also increases. There comes a point in life where the clock stops winding up and begins to wind down, and all the cogs and wheels that keep us ticking start to rattle, ache, and break. Is there enough money to take care of you in your retirement plan?
Again, say you're very fortunate and your house is long bought and paid for. You'll still have to pay property taxes. Will your house need a new roof, or new air-conditioning unit? What happens if you have a gas leak, or your plumbing needs an overhaul? Don't forget those utility bills (phone, internet, electric, water, etc). Also, you're retired – you no longer have to get up and go to that job that tied you up for 30+ years – surely you want to travel in your newfound free time? Spoil those grandkids/nieces/nephews/godchildren? You can devote all your time to your hobbies, too! But would you be able to afford it along with all the problems that come with a house nearly as old as you are that also requires regular upkeep?
We've all seen them, those people who are well beyond retirement age still out in the workforce. It's easy to look at them and wonder, "Why? How did you get here?" It's less troubling if they're in a management, or supervisory position, but still…
There is something to be said for generational ideology; there are some that work to live, and others that live to work. The Live-to-workers get up and put on their proverbial (or literal) uniform every day because what they do gives them value and purpose as a member of society. Those gems are precious and rare. However, I would propose that the work-to-livers are more common. They work so they have better insurance than Medicare. They work so they can afford their monthly prescriptions. They work because they didn't think of or didn't believe they could adequately prepare for their retirement. I don't think anyone hopes to be in that financial situation, but given the steadily rising number of senior citizens in poverty it appears for a large number of Americans it is a grim, rapidly approaching possibility.
This is something we all need to keep somewhere between the back and front of our minds. There is not a single person on earth getting any younger. Your future begins with you. Put away that $50 a month, don't spend that tax return – save it in an interest bearing savings account! Think of financial responsibility like any other conventional exercise, and start small. Save fifty dollars a month for six months without touching it, then move up to $100 per month. Use whatever numbers work for your budget, but make sure you're saving something. Reach out to your credit union or bank, see based on your income and spending patterns what sorts of accounts they recommend. Financial Advisors like C.S. Wilson & Associates are tremendous in helping you achieve and maintain financial health. Since you're going to be here, you might as well be comfortable; you're working too hard now not to rest easy later.