Reflection and Perspective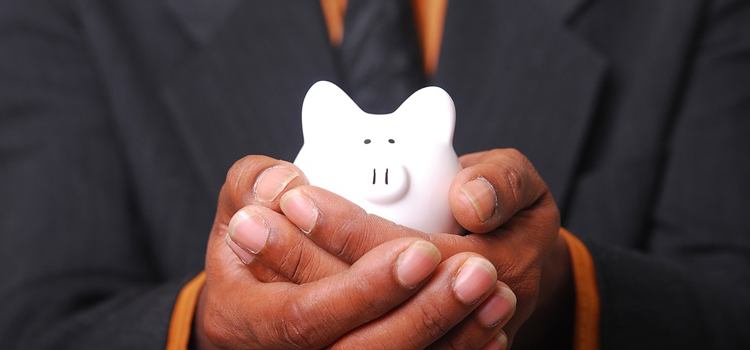 This week many people across the United States will gather with family and friends, and give thanks for the best things in their lives. Reflection is a powerful tool, and it is most powerful when we use it to examine our hearts, hopes, and goals. This sort of reflection is what the fourth Thursday in November is all about.
While some may be buckling down for holiday expenses, they may also be taking stock of the things they have accomplished, and the goals they have yet to achieve.
It's interesting to note that underneath it all, we are in large part taking a measure of our financial health and well-being. Money is what puts the food on the table. Money is what keeps the lights on, provides gas for traveling, and makes sure the place we are gathering in is warm and comfortable.
It's useful to recognize how many ways the money we earn (and how we use the money we earn) influences every aspect of our lives.
For example, someone may hope this is the year they finally get everything back on track. They're finally going to pay off those student loans or that credit card that's haunted them for months or years.
Another person may make that big move to that place they've always dreamed of moving to, and have their sights on a house or apartment that's dancing on the high end of their price range.
There are those who have it all generally together, but the savings account still says $0 at the end of every month. This is the year they find a way to actually keep something in savings.
As this year draws to a close, let's take a moment to reflect on some basic principles of financial health.
First, keep debt to a minimum. Now, a perfectly rational person does not go out into the world seeking to accrue hundreds or thousands of dollars of debt. Debt is often a thing that wears a Need costume. "You need this!" or "This would make my life so much easier – I need it!" and "Everyone has one! You need one, too!" One of the key tools to use in determining what you really need is a budget.
Following a budget allows you to live within your means, and that makes staying out of debt MUCH easier. For those of you thinking about retirement, you want to be as close to debt-free as possible before taking that plunge.
Next, you want to refrain from being "car poor" or "house poor". If where you live consumes more than a third of your monthly income, it may be wise to evaluate the cost of your home. If your vehicle eats more than 15% of your monthly income – especially if that cost is before gas and insurance – then it might be time to re-evaluate what you drive. You know what matters most to you. No one can tell you how to spend your money, but if your ultimate goal is early retirement, getting out of debt, or saving more money, then knowing that you're over-spending on where you live or what you drive can help you make different decisions that get you closer to what you really want.
Finally, save something. It can be easy to get discouraged when you hear, "Save at least 6 months of your income," or "You need at least a $1000 in your emergency savings!" Saving money is not easy. It can be tempting to just throw your hands up in the air and say, "I'll save what I can when I can." (But you also know how effective that way of thinking is.) Saving has to be a priority. Even if you have to start small, say $5.00 every month – that's fine. If you have zero debt, and are able to save $10 every month, then you are doing better than 91% of Americans. Five dollars a month for a year is $60 that you didn't have at the beginning of the year. If you save $10 per month, that's $120 per year that you didn't have at the beginning of the year. That's something – some cushion – between you and the next emergency, or that's so many dollars closer toward a goal you have. Save something.
When you reflect this week and catalogue all the things you are grateful for this year remember to be grateful that you've come this far, and that you have the tools to go further.