Resistance is NOT Futile!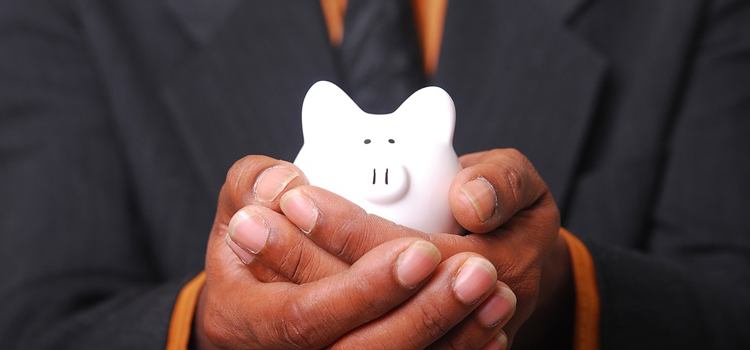 "Where there's a will there's a way," is a common, semi-motivational cliché that is ingrained in our society's consciousness. Willpower and its child, Persistence, are the most often cited qualities of successful people ranging from artists to business executives.
Think of The Little Engine That Could; a plucky train faces adversity as it makes its way down the track and overcomes obstacles with the mantra: "I think I can! I think I can!" The story demonstrates the power of mind over matter, and how belief in oneself can provide the strength to beat even the most daunting odds.
In the classroom, our financial educators sometimes ask students, "How do wealthy people become wealthy?" The students almost always reply with "HARD WORK!" While that is true, it's only part of the truth. "Don't your parents/grandparents work hard?" we reply. "Are they millionaires?"
Hard work is only part of the Financial Trifecta of wealth. The other two parts are Wise Investments, and Controlled Spending.
However, a relatively recent theory in the field of psychology and behavioral science suggests that there is a limit to an individual's willpower that impacts our ability to control spending. Digging into this significant body of willpower research, one thing becomes clear – it is easier to see how depleted willpower helps keep many of us in our precarious financial situations.
To summarize, the theory of Ego Depletion (when one can temporarily use up his or her supply of personal willpower) is the thought that when we are faced with a choice of, let's say, a plate of our favorite cookies or a plate of broccoli and we resist temptation and go for the healthier option we have used up a portion of willpower. Then, when quickly faced with another tempting proposition or tedious task we are more likely to give in to that temptation or give up on that tedious task sooner – because we've used up some of our willpower resisting our favorite cookies.
For most of us it looks something like this:
I get some extra cash and I consider making more than the minimum payment on my loan, but I just saw an ad for a new pair of shoes at a reasonable price. I resist the shoes, and add the extra cash to my loan payment. Later that afternoon, I go to the supermarket for groceries and see a great t-shirt that I want to buy. Studies show that I am more likely to buy the unnecessary t-shirt that afternoon since I resisted the temptation of the shoes that morning.
Let's take it a step further.
I am barely able to make ends meet. Financially, my head is just above water, so I decide to exclusively cook at home rather than eat out. I buy all the necessary groceries on Saturday. Sunday is great; I read a book, cook my lunch, go to the park, then cook dinner, but Monday comes (we all feel the sting of Mondays). By the end of a long, stressful day at work I'm driving home and realize that I still have to cook before I can prop my feet up and relax. I know I'm going to pass six of my favorite fast-food places on my way home – dreading the fact that I have to cook when I get there. I pass three but I can no longer resist the fourth; 10 minutes later I've spent money that I didn't intend to spend. I still have a fridge full of groceries, but also a bag of delicious, greasy food. That expense was unplanned, and what are the odds that I'll do the same thing at least two more days this week? I bust my budget by spending more than I planned for food.
Willpower affects that third aspect of the Financial Success Trifecta – Controlled Spending – in a countless variety of ways. When parents are exhausted after work, and still need to think of what to feed everyone for dinner, make sure homework's done, and tackle those numerous other obligations it hits their willpower like a credit inquiry hits their FICO score. It's small, but it adds up over time.
You may be asking, "If it can be depleted, then can it be restored?" or "Can a person obtain more than their innate willpower over time?"
Short answer: The jury is still out on these questions. Research has only been going on for the last 25 to 30 years, and expert opinions vary. Most agree that willpower can be depleted, but there are a variety of opinions on ways to restore it. Some believe engaging in a familiar comforting activity (like, watching a re-run of your favorite TV show) can lead to the restoration of willpower.
Others believe that willpower can be exercised like a muscle, and can grow and strengthen with time.
In terms of Right Now, if you recognize times when you haven't exercised self-control, here are some tips:
Maintain a healthy diet. Evidence from multiple studies suggests that blood glucose levels (not from sugary treats, but from healthy fruits and vegetables) affect our measure of willpower.
Don't overwhelm yourself – as in, don't try to go on a new diet, begin a new exercise plan, and start a strict budget all at once. You're pulling your willpower in too many new, different directions.
Avoid touching things you are considering to purchase. A multitude of studies show that once a person touches something they feel a sense of ownership or control – subconsciously they feel that it is already theirs, which makes them more likely to buy it. So, in order to save money it is important to listen to that time-honored advice passed down from generation to generation: "Look with your eyes, not your hands!"
Finally, ask yourself "Why?" Despite differing points of view, psychologists agree that depleted willpower can momentarily be restored when we remind ourselves of our original motivation. Some even believe that we have a back-up, break-glass-in-case-of-emergency store of willpower, and when we stop and ask ourselves, "Why would I want to spend this money?" we can regain the self-control that we momentarily lost.
Resistance is NOT futile. Your will to succeed may be finite, but it's not fragile. Do what it takes to restore your motivation. Your healthier account balance will be the reward for your fortitude.