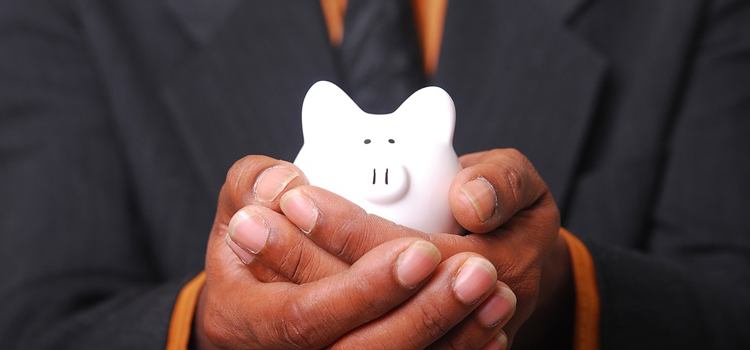 Save It Right
Semantic Satiation: a psychological phenomenon in which repetition causes a word or phrase to lose meaning (often temporarily) for the listener, who then perceives the speech as repeated meaningless sounds.
It would be easy to apply this concept to the phrase "Save money". It is so common and pervasive in our society that the world's largest supermarket retailer uses it in part of their advertising campaign. ("Save money. Live better." Sound familiar?)
We are inundated with phrases like:
"Our main goal is to save you money." OR
"Save $15 when…"
Strong evidence to support the semantic satiation phenomena in modern American society is the prevalence of "Save money" advertising in contrast to the actual amounts of money Americans are saving.
According to research, thirty percent of Americans report have a zero balance in their savings account. Sixty-two percent have less than $1,000, and 21% say they don't have a savings account at all.
The fact is, most Americans live paycheck to paycheck, unable to afford any emergency without having to use a credit card or borrow money. They don't even have one month of their expenses in a savings account, much less the six months of living expenses that experts recommend they have saved.
How then, in the face of all these advertisements, products, and services designed to "save money", do we not have any money in our savings accounts? The answer, of course, can be found with what we do with that "savings" – we tend to buy more, rather than actually save the savings.
Since we've established that the word "Save" and the phrase "Save money" are so hackneyed that it's almost useless to use the terms let's dress them up a bit. In the beginning, savings is your money in a t-shirt and pajamas. It's just sitting around the house, spends a fair amount of time surfing the internet; it doesn't really go anywhere or do anything. At some point Savings need to grow up and get a job, so you put them to work. When your savings leave the house to go to work it's hard to recognize them; they're wearing a freshly-pressed, business attire, their formerly unkempt hair is now styled, and they even go by a new name: Investments.
Savings have several job-options.
The savings looking for steady, reliable work can become an IRA. An Individual Retirement Account is your savings going to work for you for years to come – from now until you retire, to be exact. Most financial institutions require a small beginning deposit to open an IRA account. Education Credit Union requires $50 to start, but that small investment (remember – it's just savings with its workboots on!) is the first step to a financially stable future. As saving goes into the workforce as a Traditional or ROTH IRA it grows healthier and stronger than just living at home. Then when you're near retirement age, this investment can come home, take off its coat and shoes and become Savings again, but this time it's healthy and strong enough to take the place of your paycheck. You and Savings can spend your golden years together, responsibly ever after.
Other Savings tooled around the house for a while, and was doing great, but now it's outgrown the spare room, and it is large enough for you to trust it to go out in the world to work. So this Savings puts on its shoes and hat, and now it goes to work wearing a name tag that reads: "Investment: CD". Owning a certificate of deposit means you loan your money to a financial institution for a period of time (rather than a bank or credit union loaning you money), and that money that you loan them earns you interest. At the end of the term you can withdraw your money plus the interest, or send it back to work to make even more money. Life as a CD is a great way for your savings to go to work. It's a cushy job with a guaranteed return on investment.
There are several other job options for your savings, too. Look into bonds, treasury bills, money market funds, or even investing your money into something as simple as a high yield savings account.
No matter if it's one dollar a month or one hundred dollars a month you need to put your savings to work. Start small with manageable amounts, and don't get discouraged if you aren't able to save as much this paycheck as you hoped – again, even a few dollars are better than nothing at all; this is a marathon not a sprint. Then, once your savings is healthy and large enough to get a job, put it to work. Don't be daunted by terms like "investing" or "IRA" or "CD". If you have questions reach out to your financial institution, who will be happy to help you. You work hard for the money, so you better save it right.