Should I Use the 70-20-10 Rule for My Budget?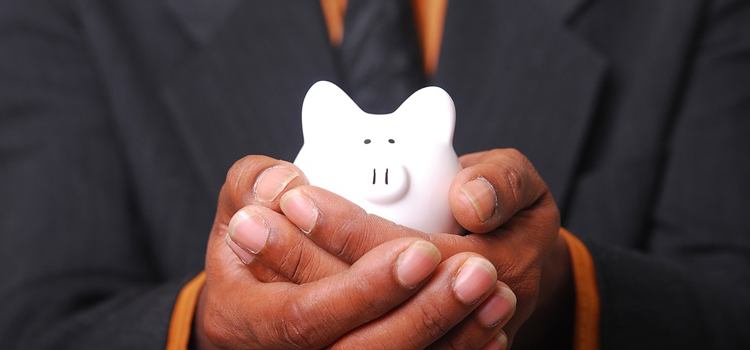 ECU members and Amarillo area citizens can learn to save using these basics of budgeting
70-20-10, or 50-30-20? If either of those numerical trios look familiar to you, then it's likely you've stumbled upon or sought out popular budgeting advice.
Both 70-20-10 and 50-30-20 are elementary percentage breakdowns for spending, saving, and sharing money. Using the 70-20-10 rule, every month a person would spend only 70% of the money they earn, save 20%, and then they would donate 10%. The 50-30-20 rule works the same.
Money can only be saved, spent, or shared.
Saving money can be as elaborate as CD Laddering, a blend of Roth and Traditional IRAs, or a 4013b retirement plan, but it's still saving money.
Spending money can be as simple as purchasing a soft drink from your favorite local convenience store, or taking out a thirty year mortgage on your first home.
Sharing money can be as simple as putting some change in the firefighter's boot as they fundraise at major intersections, you can donate to High Plains Public Radio, or have your tithe to your religious organization of choice automatically deducted from your checking account.
The concept of "Save, Spend, Share" is a great beginning to more practical financial understanding much the same way the 70-20-10 rule (or other popular variations) are great beginnings to understanding real budgeting.
A budget is an essential tool to becoming financially stable.
Budget is a word that carries negative connotations, so our financial educators often refer to a budget as a map. Maps are essential to get us to any destination we choose as efficiently as possible. Budgets do the same thing, just with money. If your destination is to be debt free, then your budget will be your map to get there as quickly as possible based on the money that you make.
If someone feels bad about not making the 70-20-10 rule work for them, or it doesn't look for feel like they think it should, an apt comparison (when we think of a budget like a map) would be like someone asking, "How do you drive from Amarillo to Washington DC?" and being met with, "You drive about 1570 miles East-Northeast." It's true, but it's too vague to be of much use – especially for people who do not make a habit of taking long, unfamiliar road trips.
Financial professionals recognize that most people not only travel without maps (They spend, save, and share their money without a budget.), but also that few people have only 70% of their monthly income obligated to bills.
So when they chart a course on a map, they break it down by category:
Housing  – 25%
Transportation – 15%
Saving – 15%
Medical/Insurance – 10%
Utilities – 7%
Groceries – 10%
Installment Payments (credit cards, student loans, etc.) – 6%
Clothing – 2%
Giving – 5%
Discretionary – 5%
This is a template – hardly anyone's budget looks this way. (Where are pet expenses? Where is internet? Cell phone?) But it's a starting place, and far more detailed and actionable than 70-20-10 or 50-30-20.
Knowing exactly how much money you spend in each category will help you cut corners when and if necessary. Are you driving a vehicle that uses far more than 15% of your monthly income? How much more than the recommended 15% is it, and what else could you have if you downsized or refinanced your vehicle? If downsizing a vehicle, home or apartment isn't an option then are you spending too much eating out rather than finding bargains at the grocery store – where else can you cut costs?
A true budget reflects not only how we spend our money, but it also requires us to be mindful of how we use our money and how we could use it to further our actual goals.
Learning how to create your own map toward whatever financial destination you have is as easy as logging on to our homepage, clicking the financial education tab, and visiting the budgeting module in My SmartMoney Lab. Each module takes about 5 minutes or less to complete, and it's completely free with no login credentials required.
We talk about budgeting every so often here on the blog as well, "When Your Budget Goes Bust" (insert hyperlink) is an old favorite, and we even have a blog to inspire you on ways to encourage the children in your life to budget like a professional with "The Value of a Dollar" (insert hyperlink).
As we move forward into economically uncharted waters with massive unemployment during a global pandemic, creating a map to navigate ourselves toward financial stability can not only help right the ship, but it can also ensure we have the resources to accomplish our goals on the sea of tomorrows.