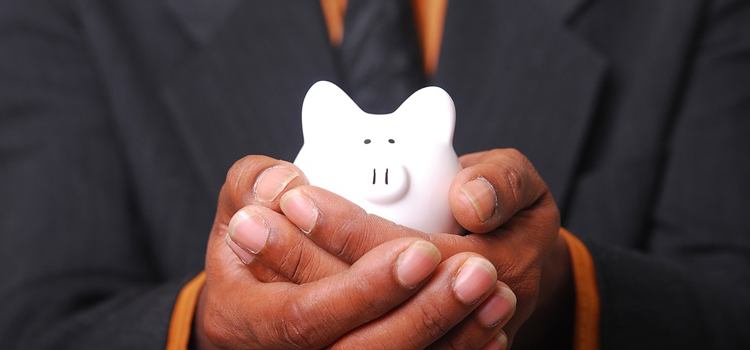 Simple and Direct
Some of us may have tried that Japanese decluttering technique that gained popularity a handful of years ago. Following the simple instructions, we walked through our homes and held each of our possessions in our hands, and asked ourselves if the particular object we were holding brought us joy. If it did then we kept the item, and if we hesitated or if the object did not bring us joy then we donated or tossed it in the garbage bin. Simple and effective! There is little doubt a hefty amount of vegetables, weight scales, mirrors, and pieces of exercise equipment ended up at a donation counter or in the trash can.
But in all seriousness, taking a simple and direct approach to things in our lives can lead to some surprising conclusions – our finances are no exception.
The gulf between knowing we need to save money and actually saving it can appear insurmountable. The invisible wall separating us from debt freedom is under constant assault from "Life Happens" events like speeding tickets, broken appliances, and a plethora of other unforeseen expenses.
For some of us the struggle to get ahead or stay ahead can seem to be unending. We pinch pennies so tightly they scream, and yet the bills in our mailboxes scream louder.
When told to cut down on "frivolous" expenses, we grit our teeth, and think, "I work hard. I should be able to treat myself."
When encouraged to invest and save, we sigh and think, "Maybe someday when I can get this bill paid off."
For the New Year, let's take a simple and direct "decluttering" approach to our finances. Let's look at it as a way to begin our long, winding road to being financially healthy.
First, let's define what it means to be financially healthy. It's important to recognize the target we are aiming at. Financial health is the ability to save money AND pay all of our bills. That's it. Even if we can only allocate $15 to savings and meet all of our financial obligations – that is still financial health.
The most efficient way to begin saving money is by tracking our expenses with a budget, and then tackling that shapeshifting monster known as "Frivolous Spending."
We like to think in terms of Right and Wrong. This is Right and That is Wrong, and we try our best to do the right thing, etc. It's no surprise that we think this way about our money, too. That's how the Frivolous Spending monster gets us. No, buying that shirt at a clearance sale isn't Wrong…so therefore it must be Right.
We have to change the way we think about the Frivolous Spending monster. So long as all of our financial transactions are legal, there is no Right or Wrong about money. We work hard for our money, and how we spend it is our prerogative. So to deal with Frivolous Spending we have to ask ourselves a different question:
"Will making this purchase make my life easier, or will this make my life harder?"
That's how we catch the Frivolous Spending monster. Because no, buying that $50 shirt that's on clearance for $15 is not at all wrong. But when we could apply that money to our emergency savings account, or add that much to our credit card payment we can make our lives that much easier. Conversely, when that money is spent on something else it can make our lives that much more difficult. That's a few dollars we don't have for an emergency when we need it. We are that many dollars still in debt.
That's how the Frivolous Spending monster wins.
"Will spending this make my life easier, or will spending this make my life harder?"
This question doesn't answer for unexpected expenses, but when life happens, the $10 we saved not grabbing that extra thing, that $5 we saved by not grabbing the soda and candy bar, that $12 we pocketed because we stayed in with Netflix rather than go to discount night at the movies gives us the tiniest cushion to work with.
We have to start small. Keep it simple and direct. There will be setbacks, but after a while when we compare where we are with where we were – even if we still struggle – we can see the difference.
Statistically speaking, it is unlikely that we will be in a position to never have to worry about having money, but getting to a position where we don't have to agonize over a discounted purchase is something achievable by being simple and direct with ourselves.
"Will this make accomplishing my financial goals easier, or will it make accomplishing them harder?"
Let's trigger that reward center in our brains! Rather than feeling frustration at denying ourselves a treat, asking ourselves that question can create a sense of accomplishment.
"I left without that pair of shoes, but I am going to put that $30 toward my credit card balance, right now!"
Once we've dealt with the Frivolous Spending monster, it will be easier to overcome our other financial obstacles. It just requires looking at our budgets from a different perspective. Sometimes a New Year can really mean a New You!