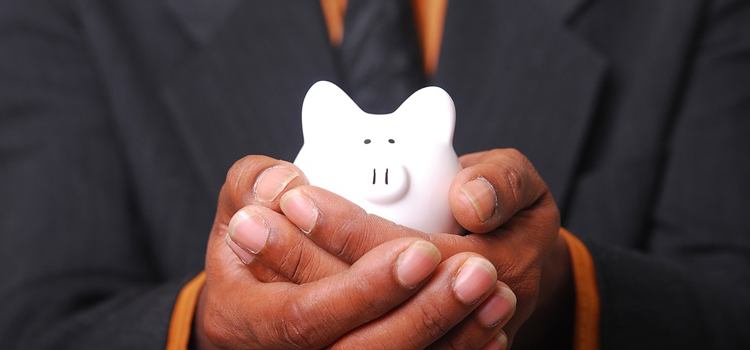 Spam, Shams, and Scams
We have all been inconvenienced by a rule or regulation. The financial industry is full of them. Some of you are waiting on a loan to be processed, an insurance claim to pay out, or for that check to clear.
Rules and regulations are often a source of confusion and frustration, but many of them have been put in place to protect people from thieves who have exploited loopholes, devised multi-faceted schemes, and otherwise taken advantage of people.
Even though there is a multitude of laws that serve to limit financial crimes, here are some common financial scams that only we can protect ourselves from.
Malicious Pop-Ups

A story from a newspaper in Michigan detailed the experience of a woman who signed into her computer to check her e-mail on August 31st, and was met with a pop-up window that claimed she needed to enter her Social Security number for security purposes. She did. Then it prompted her to enter her credit card information. She complied. The pop-up still did not allow her to access her inbox. The next morning she contacted authorities. She had to cancel the credit card for which she had provided information, as well as contact the credit bureau to have her Social Security number flagged for fraud.

Almost every website has pop-ups, and even on legitimate websites we visit all the time they can sometimes be dangerous. Pop-Ups to update our computer's anti-virus software. Pop-ups advertising low rates for travel or luxury goods. Pop-ups for services like checking our credit score. Even website pop-ups that encourage us to update software (like Flash or Adobe) can actually install malware or spyware on our computers that track our usage and log our keystrokes."Seven virus threats have been detected on your computer! Download and install No-More-Virus! Free for 30 days!

"You download this official-looking software, and it appears to go through the process of removing bad things from your pc, but in reality it is installing malicious software. The next time you go to your financial institution website or shop online it tracks the buttons you push – like your credit card number, security code, passwords, etc. The hackers have all the information they need to bleed you dry.

If you see an ad that catches your eye, open another tab or window and search for the product. Make sure the website address leads with the prefix "https" before the "www". Example: https://www.educationcu.com. The "s" at the end stands for "secure". This is a website you can trust.

If a website you use to shop or make payments does not have the "s" in that prefix, you are putting your financial information at risk.

Phone numbers you don't recognize.

If you receive an incoming call from a number you do not recognize, do not answer it! If it is important, the caller will leave a message. If they provide a call back number that is unfamiliar, type that phone number into a search engine (like Google or Bing) on your computer to verify if it is real. Phone scams cost Americans approximately $23 million per year.Some of the most common phone scams include:

A case of "mistaken identity" where the caller pretends to have dialed the wrong number but then presents you with a "hot tip" or "great opportunity" after lulling you into congenial conversation.
You've won a vacation worth $5,000–but you only have to pay $500.
Calls threatening you with action from the government, police, unknown creditors, or some other official agency requiring you to immediately make some sort of payment
"Can you hear me?" calls – these are particularly insidious. When you say "Yes", scammers record that response and use it as a voice signature to perform fraudulent transactions with your own voice.

The Lottery Trick

If you receive an email or notification in the mail that you have won hundreds or thousands of dollars and are given instructions on how to pay the "taxes and fees" for your winnings—BEWARE! Many victims fall for this popular scam, and remit the money for the taxes and fees, only to find out days later that the only winner was the thief who conned them into sending money.

Facebook Scams

Our favorite social media sites are not immune to infiltration by fraudsters. One particular scam that is spreading like wildfire? A victim logs in to his Facebook page and sees a message from a friend that tells him the exciting news that he has won a grant! His name was on a list published by the Federation of Protestant Welfare Agency (I couldn't make this stuff up)  who has just released the names of grant recipients. All the "winner" has to do is send in the processing fee so that the grant money can be released. Of course, the helpful friend supplies all the needed instructions for sending the funds. Many victims have followed though and sent the money! They find out later that the initial post wasn't from a friend at all; it was the work of someone who spoofed the friend's identity on Facebook—and ended up padding his or her own pockets with the victim's money.

In a context such as this post, these scams seem ludicrous, but thousands of people fall for these tricks and others like them every day. The next time you see a pop-up, receive a phone call from a stranger, get a fishy email, or receive incredible news from a friend on Facebook, stop and ask yourself, "Is this too good to be true?" If so, avoid any engagement whatsoever—immediately ignore, delete, and/or shred. It's the best way to save yourself a lot of money and heartache (and face).