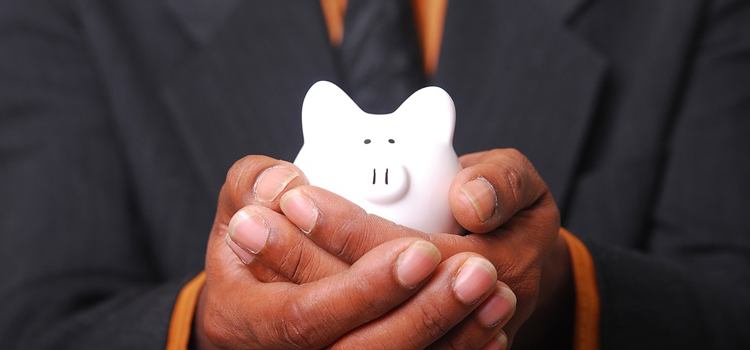 Taboo
We live in an age where some things that would never have been spoken of in mixed company, or even with friends and relatives, are now broadcast for your friend's neighbor's husband's cousin to see splashed across social media. Polite conversation is rapidly becoming a thing of the past in this era of intense interconnectedness. Society is charging forward to remove the stigma of mental illness and give victims support to stand up against violence and sexual assault. But there's still one thing we never talk about. Some psychologists call it "The Last Taboo". We, as a society, still are not comfortable talking about money.
In fact, studies show that you are far more likely to know significant details of an acquaintance's romantic escapades than anything about their finances. People are nine percent more likely to talk about politics and twelve percent more likely to talk about religion rather than their finances. And we all know that relative who will happily share too many biological details related to their health, but ask them about the state of their savings account and they look like you've backhanded them across the face.
It is still considered gauche, crass, or impolite to talk about money in many circles – even in many homes. But this unyielding taboo has a tangible, negative effect on families, especially children. Texas is one of 17 states that require financial literacy to be taught in schools. As a result, we see an increased average credit score as a state, decrease in overall debt, and an increase in savings statewide. Now, I have talked before about how spending habits and money management is more nature than nurture outside of specialized financial education, but facts – how money, credit, and finances work – can (and should) be something we talk about at home.
For the wealthiest nation in the world, we are terribly afraid to talk about this thing that motivates almost every one of our actions. The reasons are numerous, from, "It's none of their business" to "I'm ashamed that I'm drowning in debt". As a society, we still view wealth (not happiness, friendships, healthy relationships, etc) as the pinnacle of success. As a result, possessions (nice car, nice house, etc) serve as a badge for how happy, powerful, or successful we are.
Talking about how you are living outside of your means – and it's a miracle you make it day to day – can dull the shine on that particular badge. The reverse is also true – when you're terribly wealthy there are those "friends" and distant relatives who always wonder how you're doing, or maybe the perception that you are little too greedy, selfish, or ambitious. The money taboo isn't strictly for those in poverty, and it's not just for the wealthy either. It is common to everyone (particularly in our neck of the woods), and it still affects everyone's children.
The students our financial educators meet who already know what fixed and variable expenses are, or who are already familiar with the concept of interest are not only a joy, but a rarity to find. There was one sixth grader who demonstrated a working knowledge of assets and liabilities that blew us all away. Children who are taught these things by their parents often know how to budget (and what a budget actually is), they are more prone to save, think critically about how they spend, and make better decisions about when and how to take on necessary debt (like buying a car, home, or paying for higher education). If you aren't having these conversations with your children – whether you consider yourself a Have or Have-Not – you are putting them at a disadvantage. If you have, teach them how you achieved your success. If you consider yourself a Have-Not, teach them not to make your same mistakes, and teach them the things you wish you would have known.
For those of you without children, this affects you, too.
In romantic relationships, "Being withholding about money is a form of loss of intimacy," says behavioral finance expert, David Crosby. "Where there is no intimacy, the relationship will die, guaranteed." Financial complications are the second leading cause of divorce. Being open about whatever financial issues (positive or negative) with your spouse can not only build intimacy, but it puts two minds together to solve a problem, or increase each other's success.
Learning how to buy a house, how to safely invest your money, how to prepare for retirement, how to financially plan for a long-term illness, or perhaps a relative's stay in a nursing home or assisted living facility isn't best learned on-the-fly, or by trial and error. People often have a "We'll cross that bridge when we get to it" mentality to such things. To which I say, "Yes, but how much easier is it to cross that bridge when your cart isn't on fire?" Talking to friends, or relatives, people you trust who appear to handle their money well can shed so much light on things to do (or not do) to build or maintain your success. If nothing else, seek the help of a financial advisor. Education Credit Union trusts the folks at C.S. Wilson and Associates. They have proven time and again to be an invaluable asset to our community. But do your own research to find what works for you. If you want to learn how to play an instrument, or take up a new hobby, you take a class or hire a tutor; this holds true with your finances and a financial advisor. It is their job to know, and it is their job to help you accomplish your financial goals.
It's time to throw back the curtain, and recognize that we all have the same discomfort and reservations about our finances. But by bringing this things out into the open, we not only help the next generation of savers and investors, but we help ourselves.