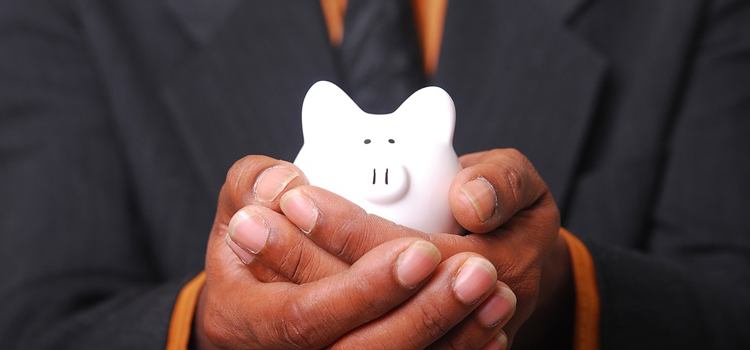 The Benefits of a Bubble
It's easy to believe that things like money and finance generally stay the same. There are those tried and true universal principles like, "Save money in case of emergencies," "Spend less than what you make," and "Pay your bills on time." But I think we all know that the value of money changes over time. What was the price of gas when you first started driving versus when you last filled up the tank? What was the cost of going to the movies and getting popcorn and a drink when you were a teenager, and what is it today?
The value of a dollar changes. Everyone knows this. We also know that it changes depending on geography. The easiest examples to see this in is houses. You can go to any realtor website and search for a three bedroom house in Seattle, Washington, and then search for a three bedroom house in Amarillo, and see a dramatic difference in price.
The value of a dollar changes over time and space – the direction is invariably downward as time moves forward. One of the causes of this is inflation. No, your movie popcorn now is not somehow worth more than movie popcorn in 1990. It just costs more.
Economists have noted for years the strange anomaly that is the group of people between the ages 18 to 36. On paper, they are the most academically educated, and broadly skilled; yet they are the first generation in recorded history projected over the course of their lifetime to earn less income than their parents.
The reasons for this are a favorite topic of primetime cable news pundits whose wild speculations entertain viewers. Economists – whose entire job is studying and tracking wealth and finance in various arenas – generally agree that though prices have increased dramatically from popcorn to houses and everything in between, how much people earn for doing the same jobs has not increased at the same pace.
Raises are fairly common, and no fast food cashier in 1983 was making $7.25 per hour, but think of what $7.25 could buy you in 1983 (for those of you who can remember), and think of what it can get you now.
Yes, we get raises at work, and yes we've seen the minimum wage rise in the last 25 years, but it's easy to compare the percentage of income growth and the cost of goods and services and see that inflation has far outpaced wages.
Thus, we are bombarded with the gloom and doom commentary about those 18 to 36 year olds who have been charged with "killing" staples of the economy like chain restaurants and most recently…mayonnaise (yes, really.)
But regionally, Amarillo ranks sixth in the nation for people between the ages of 18 and 36 for purchasing their own homes. Our town is also full of restaurant chains (though nothing can beat the local cuisine.) We also rank higher for people in that age group contributing to savings and retirement accounts.
In short, our home here in the Panhandle has fortunately not followed the trend of more heavily populated areas of the nation. Our cost of living is much lower, and thanks to people who enjoy supporting local businesses, large chains and corporations aren't the ones dictating wages for our entire region. The largest employers in Amarillo are local government, hospitals, Pantex, and Amarillo Independent School District. As a result, there are very few 18 to 36 year olds who – with enough diligence and education – cannot succeed in achieving the traditional picture of the American dream. That is something to truly celebrate.
Now, that is not to say there are no economic imbalances or problems in our region. Far from it. But we are not in dire straits as are others in our country. This is knowledge you can use. With businesses and sources of income that are primarily local we can keep our economy (and our bank accounts) prospering above the national average.
Amarillo, economically, does not look like much of the nation. And that's a very good thing, especially if you or someone you know is a millennial. We've married our regional values – specifically our collective, personal work ethic – with an understanding of what it takes to build and maintain a certain quality of life in our area. This is a rare thing, and ECU is proud to be a significant part of this local economy.
Started by teachers in 1935 with only $50 and a common goal, now we maintain a quarter of a billion dollars in assets thanks to our members. They not only know what it takes to thrive, but they do what it takes. We are proud to stand behind them every step of the way.
So, if you find yourself unbuckled in the backseat of the struggle bus right now, know that there is hope. You are in the best place to succeed, and you have a community that supports your success.